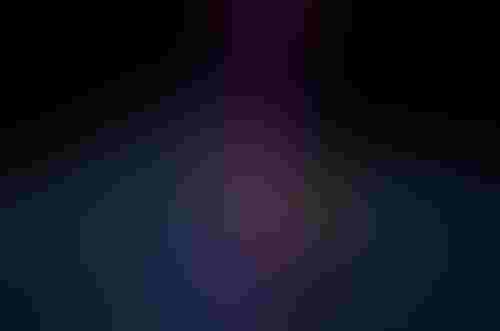 Spot gets a new master
South Korean automotive company Hyundai Motors plans to acquire US robotics firm Boston Dynamics.
Hyundai will acquire an 80 percent stake in the business, in a deal valuing Boston Dynamics at $1.1bn, with SoftBank retaining 20 percent.
A wild ride
Boston Dynamics was spun out of the Massachusetts Institute of Technology in 1992, initially to build interactive 3D computer simulations for the Navy. With funding from DARPA, the company pivoted to animal-inspired robotics, developing the quadrupedal BigDog for the US military.
But when Boston Dynamics was acquired by Google X in 2013 it slowly wound down its military contracts, with an eye to providing robots for wider markets.
Google acquired eight other robotics companies, including Schaft, putting them all under the leadership of Andy Rubin, the creator of the Android operating system. Hundreds of new engineers were hired.
But the initiative, codenamed Replicant, soon faltered. The different robotics companies clashed on how to approach the field, and whether to focus on nearer-term products or longer-term challenges.
Then, Andy Rubin quit in 2014, ostensibly to launch his own phone company and VC fund. It was unknown at the time, but Rubin had been forced to resign due to sexual misconduct claims – although Google chose not to make them public, paid Rubin a $90m exit package, and invested in his new businesses.
Another year later and the issues with Replicant began to show. The project's interim leader, Jonathan Rosenberg, told Boston Dynamics that "we as a startup of our size cannot spend 30-plus percent of our resources on things that take 10 years," leaked minutes of a 2015 Google-wide meeting reveal. "There's some timeframe that we need to be generating an amount of revenue that covers expenses and [that] needs to be a few years."
Boston Dynamics Marc Raibert retorted "I firmly believe the only way to get to a product is through the work we are doing in Boston. [I] don't think we are the pie-in-the-sky guys as much as everyone thinks we are."
Within a month, the rest of Replicant was folded back into GoogleX (and is yet to release any products). Boston Dynamics, meanwhile, was put up for sale.
This process became even more important to Google after Boston Dynamics released videos showing how advanced its humanoid robots had become. "There's excitement from the tech press, but we're also starting to see some negative threads about it being terrifying, ready to take humans' jobs," Google X PR Courtney Hohne said in an email accidentally shared with Google employees.
"We're not going to comment on this video because there's really not a lot we can add, and we don't want to answer most of the Qs it triggers."
It took until June 2017 to find a buyer – the voraciously acquisitive SoftBank. Under the Japanese conglomerate, the company operated mostly independently, finally releasing its first commercial product in mid-2020 – the Spot robotic dog.
Priced at $75,000, the robot can handle pre-determined tasks, dance, and carry small loads. Other Boston Dynamics creations like Atlas can perform parkour, while Handle can carry 100lbs, and descend down a flight of stairs. The company expects to launch a warehouse robot next year.
For now, Spot is primarily controlled by remote, but Boston Dynamics is slowly expanding its autonomous capabilities.
Under Hyundai, it may be able to take advantage of the wider business's large investment in autonomous tech and robotics. The South Korean company has promised to spend $1.4 billion on robotics by 2025, and last year invested in autonomous vehicle startup 42dot and Boston-based Realtime Robotics.
Then-executive vice chairman Chung Euisun said that he expected robotics to eventually account for 20 percent of the company's sales. This October, following his father's hospitalization, Chung Euisun was made chairman of Hyundai Motors.
"We are delighted to have Boston Dynamics, a world leader in mobile robots, join the Hyundai team," he said. "This transaction will unite capabilities of Hyundai Motor Group and Boston Dynamics to spearhead innovation in future mobility. The synergies created by our union offer exciting new pathways for our companies to realize our goal – providing free and safe movement and higher plane of life experiences for humanity."
Keep up with the ever-evolving AI landscape
Unlock exclusive AI content by subscribing to our newsletter!!
You May Also Like
---