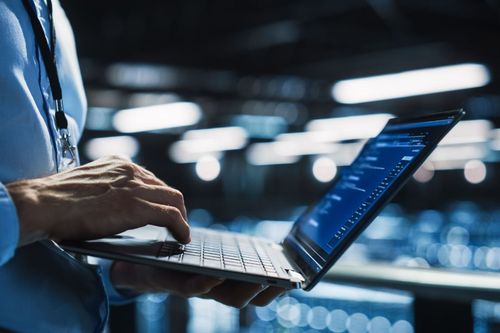 Within AI applications, CRM and ERM had the highest spending
Global revenues for the AI market rose by 20.7% to $383.3 billion in 2021 from the year before, with spending on AI software accounting for the largest share, according to a just-released report from IDC.
This year, the AI market is forecast to reach $450 billion and maintain a year-over-year growth rate in the high teens over the next five years. The report counts software, hardware and services for applications whether or not AI plays a central part.
Growth in AI spending is driven by organizations "across all industries and functions" that are discovering the benefits of the technology such as enabling better decision-making and higher productivity.
"The reality is, AI offers solutions to everything we are facing at the moment," said Rasmus Andsbjerg, IDC associate vice president of Data & Analytics, in a statement.
AI software
Spending on AI software outpaced AI hardware and services. The four AI software categories − AI intelligence platforms, AI applications, AI system infrastructure software, and AI applications delivery and deployment – totaled more than $340 billion in market value in 2021.
AI applications comprised nearly half of the total software spending while AI platforms grew the strongest at 36.6%. Within AI applications, the biggest investments went to AI Customer Relationship Management (CRM) and AI Enterprise Resource Management (ERM) applications, each comprising 16% of the category. Almost 300 firms are competing in this focus area.
However, 87% of investments in AI applications were in those in which AI is integral but not necessary to the application's functioning. AI-centric applications took 13% of the market, up 29% year-over-year.
AI software deployment to the cloud is also increasing. About half of AI software purchases utilized the cloud and IDC expects cloud deployment to exceed on-premises deployments this year.
AI services
In 2021, the AI services market was valued at $24 billion, an increase of 22% year over year. The biggest share was the IT services category, worth $18.8 billion and up 21.9% year-over-year as customers needed experts in developing production-grade AI solutions. As for AI Business Services, it rose 24% as companies sought help on AI governance, business process and workforce strategies.
The fastest-growing but smallest piece was the AI hardware market. With a market value of $18.8 billion, the segment has grown 39% year over year. Companies needed to build dedicated AI systems to handle the growing storage and compute demands of AI data sets and models.
AI servers and AI storage grew 39% and 33% respectively in 2021 but server purchases comprised the bulk of this segment, at $15.6 billion.
Keep up with the ever-evolving AI landscape
Unlock exclusive AI content by subscribing to our newsletter!!
You May Also Like
---