In defense of defense: Massive Analytic's George Frangou on meeting the AI needs of the military
In defense of defense: Massive Analytic's George Frangou on meeting the AI needs of the military
Discussing connected soldiers and cyber warfare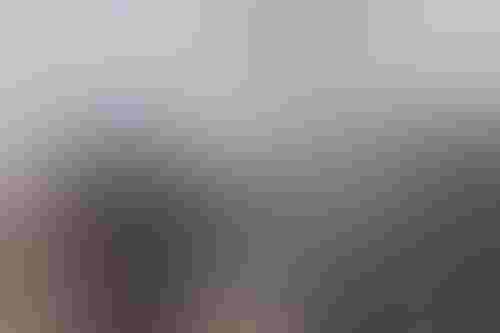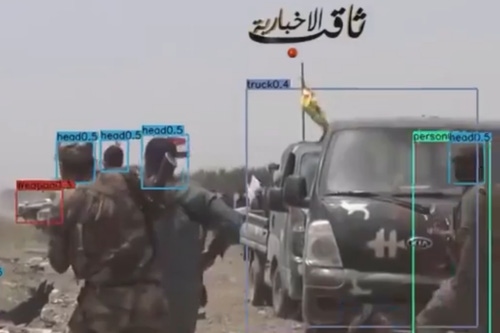 Discussing connected soldiers and cyber warfare
In early March, the US Army signed the world's largest augmented reality hardware contract, paying up to $21.9 billion over 10 years to Microsoft, in exchange for 120,000 custom HoloLens systems that would project digital images into the soldiers' field of view.
Defense is the quintessential early adopter – with a plethora of tech used by the army later filtering down to consumer markets.
Digital photography was created for spy satellites. GPS was initially designed for nuclear weapons. And microwave ovens descended from radar applications in air defense. Now, the same is happening with augmented reality.
The HoloLens deal marks Microsoft's largest ever hardware sale to a government agency. But what's it like, securing a defense contract for emerging technologies? And is there stigma within the industry attached to developers who work on defense-related AI innovations?
To find the answers, AI Business spoke with George Frangou, founder and CEO of British startup Massive Analytic, which won a 2019 Defence and Security Accelerator (DASA) competition to investigate the applications of AI in the invisible battlespace.
Frangou spoke about the nuances of the contracting process, the issues that arise from operating in certain jurisdictions, and the problems of working in defense.
The race is on
Frangou said Massive Analytic was "already well-known to [the] MoD" prior to its DASA contract. Its first defense project started in 2016, when the Ministry of Defense Centre for Defence Enterprise (CDE) deployed the company's persistent 'precognitive' surveillance to help military analysts improve threat identification.
Essentially a combination of two platforms, Oscar for data science and Nethra for video analytics, the system predicts outcomes through deterministic and heuristic models.
Frangou highlighted the importance of the company's latest contract win: "It covers fighting the invisible battlespace. Twenty-first century wars will be like nothing seen in history, waged using robots and AI – we developed groundbreaking technology to protect the British soldiers in future battles.
"The aim was to develop a system that will stop hostile forces from hacking into communications relayed to soldiers and obtain vital operational details that could give them an advantage on the battlefield."
The vision for battlespace of the future entails low levels of connectivity, lots of deception, and incredible noise. In order to address these issues, Frangou's team sought to enable operators on the battlefield to make better sense of communications, and to make sure that what they were receiving was correct.
"We used our video platform Nethra, re-purposing it for radio frequencies but still using the same deep learning models. The AI that we developed for DASA focused on helping to win the invisible battlespace, for example, being able to counter hostile efforts to interrupt, falsify and listen in on communications using the EM spectrum.
"In other words, [we're developing] cyber warfare. We're in the midst of a boom in AI technologies, and the race is on. Where this fits into the future, is where connected soldiers are providing secure channels/networks for wearable technology, to aid in combat. It would be a disaster for our armed forces if their 'smart' technology was hackable."
Impact and issues
Away from the battlefield, Frangou spoke of another project where Massive Analytic worked alongside a well-known defense contractor – Lockheed Martin. On behalf of Transport for London, the pair partnered with Vodafone, using network data to analyze road congestion.
He explained that although the TfL project was in a different area, it was related, "with exposure to comprehensive mobile network data and optimizing traffic flow within the M25 area—an excellent example of applying technologies that we were using in other industries and re-purposing them."
The startup recently collaborated with Network Rail as part of their 'station of the future' project, working on the security aspects, including systems for facial recognition.
But aspirations can impact operations, Frangou said, with potential clashes of interest proving detrimental to fulfilling certain contracts. He revealed that the team got caught in a sticky wicket when it came to working with surveillance companies in China, for example.
"The Ministry of Defense got wind of this and said, you have to choose here, if you want to work with us, you can't work in this area in China."
Otherwise, Frangou said the MoD was "quite encouraging," adding, "They said if you want to do anything in China, you can do medicine, transportation, but just don't do security and defense because it creates a political conflict of interest."
Stigma or skepticism
Is there really a stigma associated with people in tech who work in and around defense? Frangou himself said that upon leaving university, his first graduate role was at a leading global defense contractor. Having spent 18 months working on mathematical modeling of war scenarios involving weapons like advanced torpedoes and mines made him feel "very uncomfortable as a young graduate."
"I felt I wanted to do something more upbeat and life-affirming, and I moved into telecoms. But then, throughout my career, I've had periods where I have worked in defense. And I've worked with the Royal Navy and with the Royal Air Force. One of our key customers is a leading global defense contractor, whereas DASA is more [about] research and innovation."
The choice of customers has had an impact on Massive Analytics' fundraising efforts, with Frangou noting that potential investors have expressed concerns about the company's work in defense.
"The way we got around that was we're not building weapons or putting an advanced autonomous control system in a drone, or a missile, or a torpedo. We do passive defense – it's about listening in, giving military personnel a lot more information about making decisions that could save their lives, and save the country.
"The AIs we developed for CDE and DASA are countermeasures rather than things for offensive use. We apply AI to any technology which uses the electromagnetic spectrum. For example, there would be an opportunity domestically with the police to use this technology for counter-terrorism by identifying radio patterns or even specific communications. Or for improving EM communications generally by optimizing bandwidth for, say, mobile phones."
And while working in defense does cause some problems, Frangou ponted to the likes of IBM and Microsoft having defense-related units.
"The DNA of Massive Analytic is the DNA of a vast company. It just so happens that we're in an early scaleup [phase]. It doesn't make a lot of sense for us to say we're not going to be in defense. And if a startup has an aspiration to be a global player, they can't overlook defense because it has so many crisscrossing supply chains and value chains that sooner or later, you're going to get involved in it one way or another."
Keep up with the ever-evolving AI landscape
Unlock exclusive AI content by subscribing to our newsletter!!
You May Also Like
---