Intelligent tech on new Ford Kuga prevents blind spot collisions
Intelligent tech on new Ford Kuga prevents blind spot collisions
Hoping to make AI less susceptible to confusion caused by anomalous data
Cameras watch the road when the driver can't
Intelligent technology that is described as like having "eyes in the back of your head" has been introduced across Ford Kuga models in Europe.
The SUV – known as Ford Escape in the US – features the company's new Lane Keeping System with Blind Spot Assist set-up – a global debut for this tech on a Ford.
It works by monitoring the driver's blind spots for vehicles approaching from behind, and can intervene to apply counter-steering to discourage the driver from attempting a lane change manoeuvre if it detects a potential collision.
Ford says the tech will be invaluable in helping to prevent potentially dangerous scenarios for drivers, citing government statistics which showed that failing to look properly or to judge another road user's speed or direction was a key element in more than half of the road accidents in the UK in 2018.
More eyes
The new tech is an evolution of Ford's Blind Spot Information System, which has been an option in its cars for over a decade, highlighting the presence of vehicles in their blind spot via a warning light in the door mirror.
But in the new Kuga, it goes a sstep further. The car's radar sensors scan parallel lanes for vehicles as far back as 28 metres, 20 times per second, at speeds ranging from 40mph to 124mph.
At the same time, the Kuga's front-facing forward camera is monitoring the road lane markings in anticipation of a potential lane change.
If the tech senses the car behind and the Kuga are set to collide, force is gently put on to the steering wheel to alert the driver and avert the danger.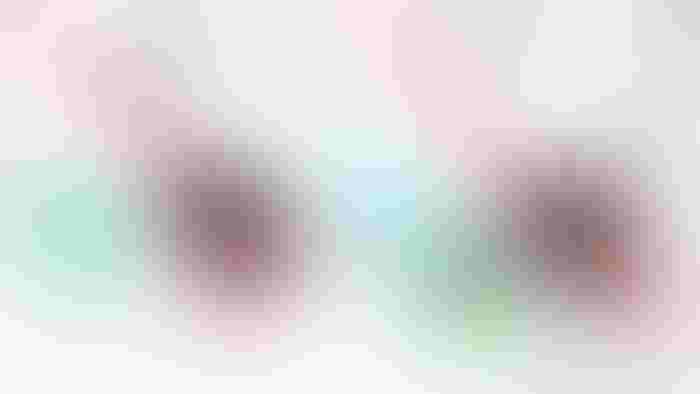 Chief programme engineer of the Kuga, Glen Goold, said: "Many drivers will at some point have been caught by surprise when another vehicle seemingly 'appears out of nowhere'. Lane-Keeping System with Blind Spot Assist is like having an extra pair of eyes in the back of your head, helping prevent just a second's lapse in judgement from escalating into something more serious."
Another piece of intelligent safety tech making its debut on a Ford is Intersection Assist. It uses the SUV's forward facing camera and radar to look out for potential collisions with oncoming vehicles in parallel lanes.
The system has the ability to automatically apply the brakes when travelling at speeds of up to 18mph to try and prevent a collision, or mitigate the effect of one, when a driver is turning across the path of an oncoming vehicle.
Both Lane-Keeping System with Blind Spot Assist and Intersection Assist can operate in daylight and darkness and will be rolled out across more Fords in the coming years.
Keep up with the ever-evolving AI landscape
Unlock exclusive AI content by subscribing to our newsletter!!
You May Also Like
---