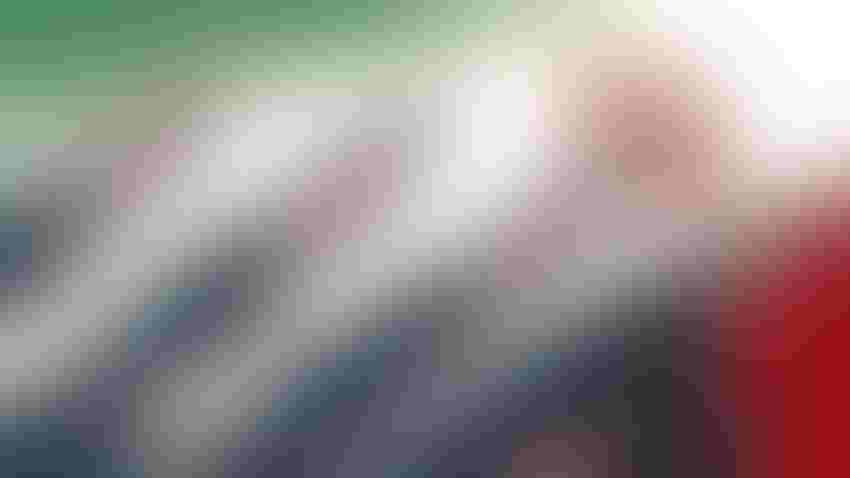 The Islamic Republic of Iran has become the latest country to adopt AI technologies in its military, according to reports.
The tech achievement was announced by Brigadier General Amir Ali Hajizadeh, who heads the Islamic Revolutionary Guard Corps Aerospace Force, which leads the country's aircraft and missile operations.
Hajizadeh, who was giving a speech to students at the Khajeh Nasiruddin Tusi University, said that Iran has "defeated the enemy from a distance of more than 1,000 kilometers using artificial intelligence."
His comments, reported in the Tehran Times, did not specify what system he was referring to, nor how it had been used to defeat an "enemy."
While the system or tech the general was referring to is unknown, Iran is no stranger to AI.
The country's Research Institute of Information and Communication Technology suggests Iran will be among the top 10 countries in AI in 10 years. Currently, Nature Index has Iran as 13th in the world for AI in terms of research publications from 2015-2019, ranking higher than Brazil, the Netherlands and Russia.
"We have achieved great success in the fields of university and defense cooperation, and we can safely say that we have gone from being an importer of barbed wire to an exporter of technology," the brigadier general added.
Hajizadeh's export comments come as Iran is reportedly supplying Russia with drones for use in its invasion of Ukraine.
U.S. intelligence widely believes Iran has or is planning to send Shahed-191 and Shahed-129 drones to Russia after military officials from both countries were present at tests of the drones at Kashan Airfield south of Tehran back in June. Both Shahed drones are operated by the military arm Hajizadeh heads and can carry precision-guided missiles.
Notably, the larger Shahed 171 Simorgh reconnaissance drone is a copy of the U.S. RQ-170, which Iran captured in 2011 and then reverse-engineered.
During his speech, Hajizadeh said Iran was "among the top powers in the field of drones and precision missiles."
"None of these accomplishments are accidental, but we achieved these with precise target-setting, systematic management, concentration and talent scouting," the commander added.
Keep up with the ever-evolving AI landscape
Unlock exclusive AI content by subscribing to our newsletter!!
You May Also Like
---