Is AI in the disillusionment phase?
Is AI in the disillusionment phase?
We're now in a period of more incremental breakthroughs and smaller discoveries in the research domain, where we're continuing to see exciting updates to the existing technology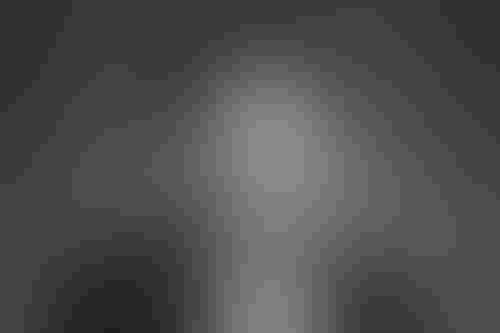 The understanding and advancement of artificial intelligence (AI) technology has gone through several phases in the last half century, so it's useful for us to think about where we are now in terms of both the state of the technology and its capabilities.  
 
2012 was a landmark year that kicked off a series of breakthroughs in different areas of AI and moved us into the third wave of AI development.
We're now in a period of more incremental breakthroughs and smaller discoveries in the research domain where we're continuing to see exciting updates to the existing technology.  
 
AI is a broad term for many technologies that includes specialities such as computer vision, autonomous vehicles, natural language processing and others. All of these are at various stages of advancement, and like all technology, much of it goes through a hype cycle. People are initially extremely excited about the possibilities of a technology, and then lose interest somewhat when they don't see tangible applications of the technology as quickly as they thought they would.  
 
However, we can think of this as the phase of recalibrating our expectations and gaining knowledge, rather than a downturn in the hype cycle. This is the point at which we get a better understanding of what AI technology is and how it can be used, and retain our excitement about what it can do to make both business and society better. This means we can move on with more effective and practical applications. Let's use autonomous vehicles as an example. If the highest level of autonomy (L5) in self-driving vehicles might not be possible in the next couple of years, we can instead focus on achieving the goal of good and reliable mid-level (L3) autonomy and continue to build upon this to take us to the next level.
 
In the application of AI, such as in business, we're seeing some successful case studies, but widespread use of AI in the real world will take a bit more time as businesses, institutions and citizens trial and adopt the technology.  
 
In terms of how business leaders should think about AI, they can certainly remain optimistic about how the technology can future-proof their organizations to remain relevant and competitive. Disillusionment or disappointment in the technology typically comes when leadership underestimates the time and resource required to implement AI effectively. True digital transformation is a journey, and businesses that want to move into the future must be ready for inevitable adaptation and evolution. Applying discipline, vision and fortitude to this process will undoubtedly lead to longterm gains.
 
For business leaders to become more comfortable with implementing AI, they need to get an updated understanding of what it can and cannot do. Many businesses are likely to find building and owning AI systems in-house will require significant resources, so they will want to engage with high-quality AI partners who can handle these complexities on behalf of the organization. It's fine to start with just one function of the business- marketing, finance, logistics, etc.- to test implementation and results. Executives should look at solution providers with experience with similar applications, and who understand the problems that need to be solved and share the vision of what success looks like.  
 
There is no doubt that AI will transform all industries and businesses of all types and sizes and we should remain optimistic and excited about its capabilities. However, again, we're on a journey. Like any journey, to reach our ultimate destination we must be prepared to check the map and adjust our route, learning important lessons from one phase to the next.
Dr. Min Sun is Chief Artificial Intelligence Scientist of Appier. He joined Appier from National Tsing Hua University (NTHU), where he served as an Associate Professor in the Department of Electrical Engineering.
 
Dr. Sun has worked under some of the most influential AI leaders, including Andrew Ng, Fei-Fei Li and Silvio Savarese. He contributed crowdsourcing ideas to the revolutionary ImageNet project led by Fei-Fei Li in 2009, and he is also an early contributor to the Robot Operating System (ROS) and Microsoft Kinect's human pose estimation system. His areas of expertise are computer vision, natural language processing, deep learning, and reinforcement learning, while his research interests include 3D object recognition, human pose estimation, scene understanding, video understanding, and text summarization.
Keep up with the ever-evolving AI landscape
Unlock exclusive AI content by subscribing to our newsletter!!
You May Also Like
---