Is AI The Future Of British Retail?
Is AI The Future Of British Retail?
Is AI The Future Of British Retail?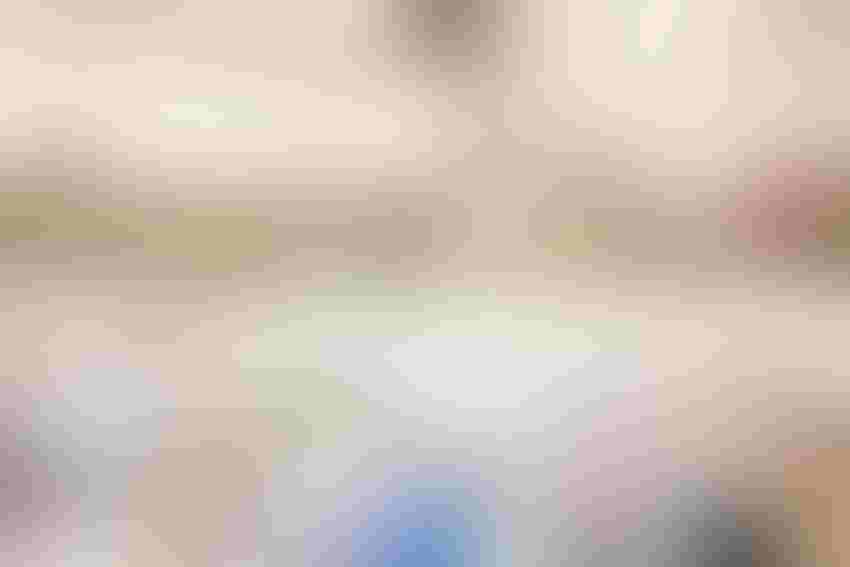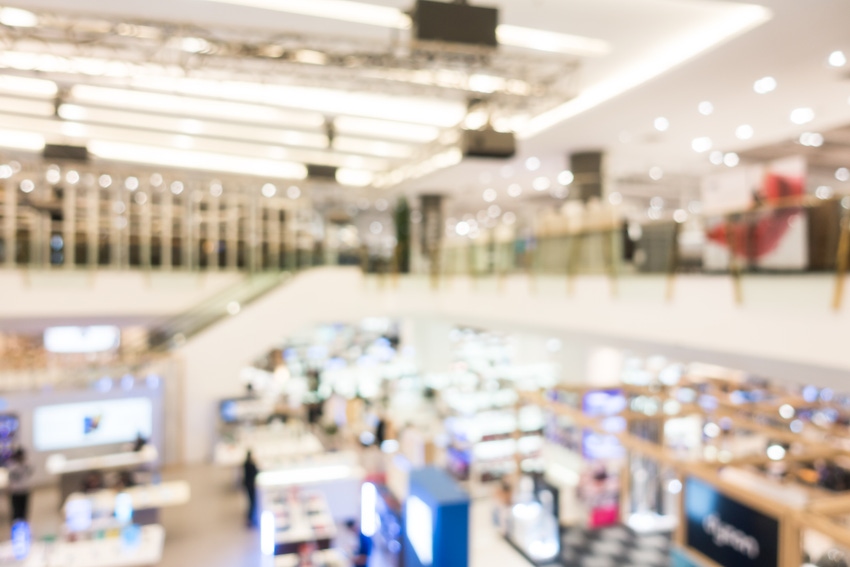 by Ciarán Daly
LONDON - For many, the writing is on the wall for the future of retail: terminal decline. In the first half of 2018, 85,000 retail jobs disappeared from the British sector, while 1000 retail businesses went into administration during the same period. A further 30,000 UK retailers also reported being in 'significant' financial distress.
You don't have to look far to find negative headlines, but global retail revenue continues to grow by 4.1%, and despite the growth in ecommerce, 85-90% of global retail sales still take place in a physical store. This begs the question: is panic about the future of retail really justified? Moreover, what role does AI have to play in the future of this rapidly changing sector?
To find out, we sat down with Rachel Lund, Head of Retail Insight and Analytics at the British Retail Consortium, the UK's largest trade association for retailers. In her role, Rachel is responsible for an analytics team which benchmarks the whole of the British retail market in order to model policy and economic outcomes for retailers. For Rachel's team, AI is a small but increasingly pressing concern as the technology increasingly becomes a policy and regulatory issue.
[caption id="attachment_13745" align="alignleft" width="199"]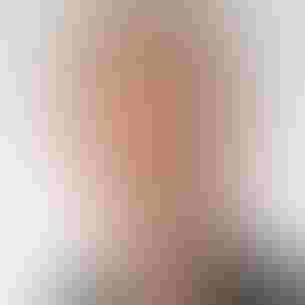 Rachel Lund, Head of Retail Insight and Analytics @ The British Retail Consortium[/caption]
Q: The sector has obviously undergone heavy disruption, but is retail really in decline, or is the landscape just shifting?
"We're very much talking a shift. The decline might be a more attractive story to tell, but the fact is that, overall, the country is getting richer year-on-year and we're spending more. The issue is that retail isn't necessarily capturing that growth—it's been growing at an increasingly slower rate. We are not seeing the end of retail. We're always going to want to shop."
"What we are seeing is this shift to online, and this means we are going to have fewer shops. But we will have stores in future. That is clear. You've got to remember that 85% of sales is still done in stores and there's good reason for that. They're not only a great way of fulfilling online orders, but also, people like to touch and feel the products they're buying and they like to hang out there."
"There will be retailers who get it really right—who allow you to order online and pick up in-store for the same price, for example. But the answer is different for different businesses. For some companies, everything will be online because it works for their business model, but not every customer need can be fulfilled online. That's why you're actually seeing online retailers who've opened up stores, because they've realised there's part of the market that needs them."
Q: Where does AI and automation all sit within this trend?
R: "Technology and automation is definitely playing a part in this trend, but it's not clear that it is the prime driver of it. I think that there are these other pressures on the industry, and technology is a solution to what is going on – so therefore retailers are investing in it."
"The reality is that we are shopping more online, and that just requires a different business model which isn't as labour intensive. In traditional retail, the cost of doing business has been going up significantly—business rates and property taxation are increasing, but also the national living wage, which has meant retailers are paying more per employee in an industry that has always paid relatively low wages."
"Now, retailers' number one response to these challenges is investing in technology. This can take the form of software to better manage staff rotas, all the way up to investing in chatbots and fully automated warehouses. Ultimately, retailers realise they're not going to be around in five years if they don't make themselves into a profitable digital business."
Q: What are the greatest challenges in terms of getting older retailers to grips with AI and other data-driven technologies?
R: "Firstly, there's the need to redesign the whole infrastructure around data. A lot of retailers have legacy systems—often with different systems in different stores—so if you're collecting data from people, you've then got to clean that data and get it into one place."
"Secondly, while a lot of retailers ahead of the curve have now done this, a lot of them are only at the fringes of exploring that data. There's so much excitement around the different aspects of AI in the sector, but actually isolating and nailing down the things that will really drive value for the business is much harder."
"All this excitable language needs to be boiled down into something that explains, right, this is what we're doing, and this is what it's going to deliver."
"Finally, there's the leadership in retail—most of whom grew up in an era when none of this existed. Actually getting a whole board to buy into something that doesn't necessarily have an obvious short-term return can be very difficult, largely because retail works on short timescales. The four to five-week period around Christmas alone has a huge impact on share prices, for example. If you're talking about investing in your data architecture and developing AI and absorbing it into your business, that's a multi-year project which isn't going to realise returns for a long time. That's the big challenge."
Q: So how can you demonstrate the usefulness of AI to stakeholders?
R: "I think it's just about making it intelligible. One of the big challenges when we're talking to retailers is that there's a lot of language around how AI is going to transform the industry. If you're a retailer, though, you want to understand what it does and which cost-savings it is going to deliver. That has got to be clear. All this excitable language needs to be boiled down into something that explains, right, this is what we're doing, and this is what it's going to deliver."
"Demonstrating this in small areas and pilot projects is probably helpful, and the more you can point to clear case studies where this has delivered for people, the better. If you're an outsider and you're not able to sort the wheat from the chaff, it becomes a very confusing exercise."
Q: What kind of case studies do you see emerging that might open retailers' minds to AI?
R: "There are definitely some dominant applications of AI in retail now. There's plenty of examples of retailers using recommendation engines and email personalization, and if you look at trading reports, their ability to offer personalization is frequently commented on."
"Chatbots are another clear solution for retailers—some seem relatively successful, while others have perhaps struggled to get it right. There's probably a bit more work to do on that because, actually, human interaction can be quite complicated."
"The other applications are within the supply chain. Using AI in the background to predict demand will potentially be huge for retailers in terms of saving on same day delivery and short-term fulfilment. Becoming very good at demand prediction will make a huge impact on the business. Whether retailers will be keen to come out and tell everyone how good it is, though, is a different question."
Q: How do you see this technology changing the customer experience on the front-end?
"In the future, the distinction between buying online and in-store will kind of disappear in the way we calculate it now. In fashion, for example, we're already seeing lots of developments in image recognition technology that enables you to match one product with another automatically based on your preferences. That will become very important. On the other hand, other areas of retail may be less tech-driven in the foreground but utilise AI in the background."
"Different retailers will go in different directions. I don't think it will all feel super high-tech for the consumer, but in the background, I imagine there'll be a lot more digital and AI used."
Q: So what are your main predictions for the year? What will the central focus be for the industry in terms of retail technology?
"The home assistant and smart speaker will be a big area of interest, particularly how it interacts with retailers outside of the technology providers like Amazon and Google. It's obviously selling well as a product. It hasn't boomed, but it is growing. Retailers are thinking about how to interact with that as in future we will be doing more of our shopping via these personal assistants. I can see retailers teaming up with tech providers to provide integrated services via a smart home app."
"You'll also see more retailers moving up the curve in terms of their background interest in digital. One of the biggest areas of competition is on delivery at the moment. Offering same day delivery is not only a technology problem but also a logistics problem, and AI can help there."
Rachel Lund is Head of Retail Insight and Analytics at The British Retail Consortium. Find out more about the BRC.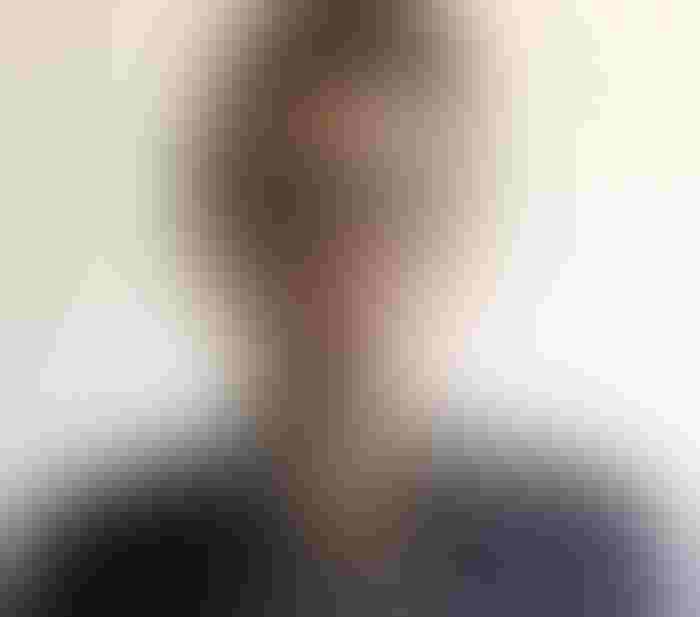 Based in London, Ciarán Daly is the Editor-in-Chief of AIBusiness.com, covering the critical issues, debates, and real-world use cases surrounding artificial intelligence - for executives, technologists, and enthusiasts alike. Reach him via email here.
Keep up with the ever-evolving AI landscape
Unlock exclusive AI content by subscribing to our newsletter!!
You May Also Like
---