Is that kitchen robot interoperable? Karakuri's new offering bets on it
Is that kitchen robot interoperable? Karakuri's new offering bets on it
CEO seeks differentiation in a crowded industry of more than 20 competitors.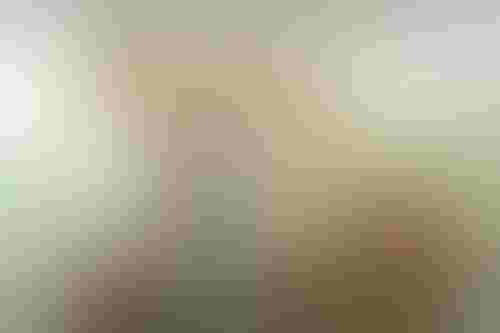 CEO seeks differentiation in a crowded industry of more than 20 competitors.
Kitchen robots are increasingly being used in restaurants that rely on quick turnaround of service – whether they flip burgers, plunge fries into hot grease or whip up a cappuccino.
But these robots are not plug and play. Fast food chains and fast-casual restaurants that bring them on board may find that these bots are incompatible with their existing systems.
Kitchen robotics developer Karakuri has a solution: Robot Ready: a new certification program for third-party restaurant software and services. The system is designed to make a restaurant's existing software work with the Karakuri's kitchen robotic systems.
"Robot Ready is a guarantee of smooth integration in the same way Apple Homekit or Amazon's Works with Alexa assures consumers of device interoperability," said Barney Wragg, CEO of London-based Karakuri.
It also is a competitive advantage for Karakuri as it could encourage restaurants to choose its robotics system. To date, the Karakuri has raised around $16 million. Investors include online grocer Ocado, the U.K.'s most valuable food retailer on the London Stock Exchange.
Figure 1: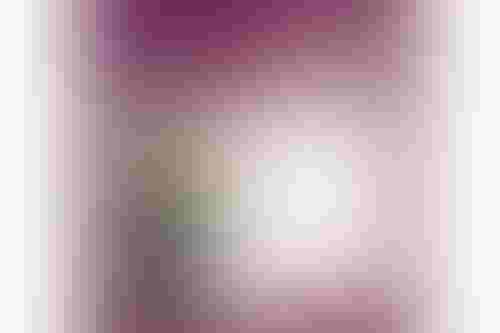 Lunch is ready
Among the early adopters of Robot Ready is Vita Mojo, the digital ordering and restaurant management system used by Nando's, YO!, LEON and Brewhouse & Kitchen, among others.
Vita Mojo's ordering, EPOS and management software was integrated with Karakuri's automated meal assembly system Semblr – and it is on display at Ocado's headquarters outside London. Semblr autonomously prepares lunches for employees. Customers can personalize orders via a mobile app, which the unit prepares in minutes.
However, is it financially feasible for chains to use kitchen robotic systems given that the machines are replacing low-wage staff? (U.K.'s national minimum wage sits at £9.50 ($12.03) an hour. U.S. is at $7.25 but 30 states have higher minimum wages.)
Karakuri founder and CEO Barney Wragg told AI Business that even smaller outlets can afford its offerings through the robot-as-a-service model to avoid higher capital expenditures.
"We've designed all of our technology in-house [and] we can ensure our robots-as-a-service model is priced competitively for all applications," he added.
Food robots industry
Cooking robots are those used to automate repetitive food preparation tasks, and during Covid-19, it also minimizes personal contact in an enclosed space. More recently, a labor shortage has prompted restaurants to look to automation as a solution.
According to a survey by payments firm Square, 90% of restaurants said increased automation for back-of-house operations would let staff focus on more important tasks instead of doing repetitive tasks. Also, 62% would use automation to fill "critical" gaps in managing orders placed online, on site or through delivery apps.
Players in this multibillion-dollar industry range from those that offer fully automated robotic kitchens that cook from scratch and even clean up (Moley) to self-contained vending machines that make salads on demand (Chowbotics).
Companies in the space range from Samsung and Hyundai to Miso Robotics, Karakuri, Chowbotics, Mechanical Chef, CafeX, Moley Robotics, Picnic, Creator, Costa Coffee Barista, the Wilkinson Baking Company and others.
Miso Robotics arguably is the most high profile of the group. Founded in 2016, it has since gone on to raise around $60 million and partnered with brands including White Castle, Panera Bread and Buffalo Wild Wings among others.
Its flagship Flippy product, designed to automate burger-flipping, is joined by offerings like Sippy, the automated soda machine and Flippy Wings, a robotic chicken wing frying unit.
Miso may be looking to encroach on Karakuri's home turf – Miso President Buck Jordan told AI Business last summer that the company wants to its kitchen bots to places including the U.K.
Jordan is targeting countries that "have a larger output of frying products that are being sold."
Karakuri's differentiation
Karakuri's CEO said that his company is prepared for competition should Miso make the move across the pond.
"We look at the robotic food market at a global scale and are already engaged with [several] U.S. and international companies," he said. "We welcome the competition on a global scale."
Wragg said his team are aware of upwards of 20 companies looking at robotic food automation.
He suggested his team is unique as they're looking to align with existing restaurants and service providers and operate within their existing tech ecosystems.
Figure 2: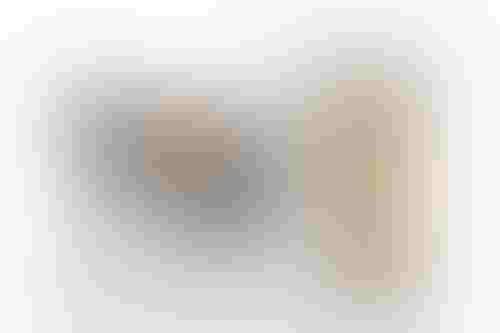 The Wilkinson Baking Company's breadmaking bot. (Source: Wilkinson Baking Company)
Deborah Yao contributed to this report.
Keep up with the ever-evolving AI landscape
Unlock exclusive AI content by subscribing to our newsletter!!
You May Also Like
---