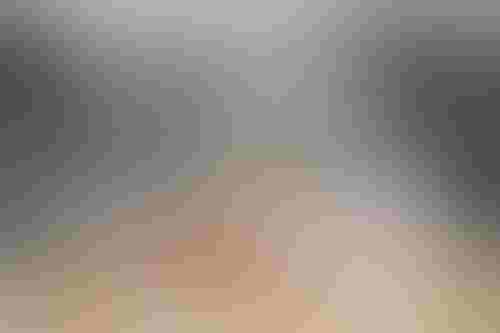 The chain joins a growing trend of restaurants deploying robotic assistants.
Fast-food chain Jack in the Box is collaborating with Miso Robotics, with the pilot launch of Flippy 2 and Sippy in the restaurant chain.
Designed to improve efficiency in the kitchen, the new Flippy model takes over the frying station in the kitchen, while Sippy helps workers fulfill drink orders. 
Flippy 2 has more than 120 configurations and can perform more than twice as many food preparation tasks than its previous iteration. The new model features AI vision that can identify and handle different food autonomously, reducing instances of injury from hot oil spills in the process. 
Vidoe
Ongoing staff shortages and impacted operating hours caused Jack in the Box to seek tech interventions to improve efficiency and ease pressure on staff. 
"This collaboration with Miso Robotics is a stepping stone for our back-of-house restaurant operations," said Tony Darden, Jack in the Box COO. "We are confident that this technology will be a good fit to support our growing business needs with intentions of having a positive impact on our operations while promoting safety and comfort to our team members.
"We are looking forward to testing Flippy 2 as our new hire at our San Diego location!" he added.
The initiative adds to a growing trend of harnessing AI technology in hospitality, and Jack in the Box joins the likes of White Castle and Chipotle, which have been trailing the Flippy 2 and tortilla-chip making bot Chippy respectively. The Chippy robot has been taught to create Chipotle's tortilla chips using its specific recipe.
Miso Robotics caught public attention with its initial Flippy offering in 2020, and has to date raised more than $50 million in crowdfunding from over 18,000 shareholders, with $35 million of this being raised at the end of 2021 alone. The company is currently in its series E round, which kicked off with a market valuation of $500 million, and has plans to ramp up production to hundreds of robots per month by the end of this year.
Miso's Jack in the Box news broke as rival kitchen robotics developer Karakuri unveiled Robot Ready: a new certification program for third-party restaurant software and services. The system is designed to make a restaurant's existing software work with the Karakuri's kitchen robotic systems.
This article first appeared on IoT World Today. Subscribe to the newsletter to get the latest IoT news straight to your inbox.
Keep up with the ever-evolving AI landscape
Unlock exclusive AI content by subscribing to our newsletter!!
You May Also Like
---