Janet George of SanDisk: Collecting the Right Data is Key to AI Application
Janet George of SanDisk: Collecting the Right Data is Key to AI Application
Janet George of SanDisk: Collecting the Right Data is Key to AI Application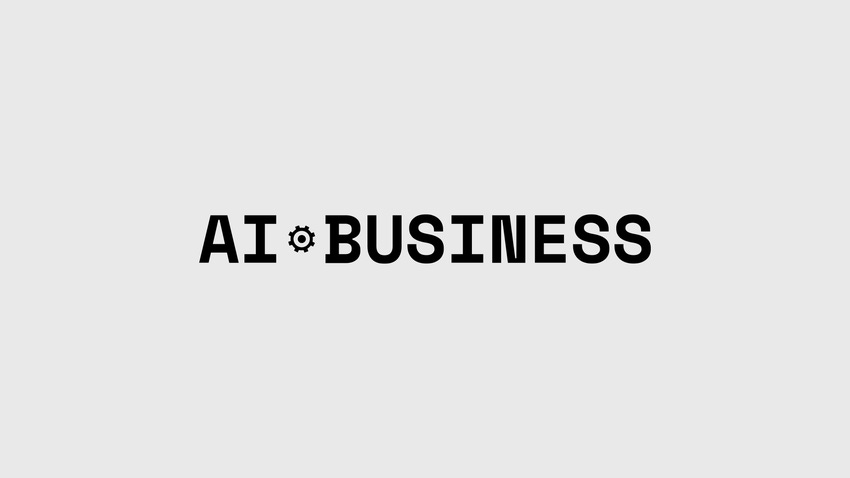 AI Business recently caught up with one of the key speakers at the upcoming AI Summit in San Francisco, Janet George.
Janet is "Fellow" Chief Data Officer/Scientist/Big Data/Cognitive Computing at SanDisk, a major brand of Western Digital.
Western Digital is an industry-leading provider of storage technologies and solutions that enable people to create, leverage, experience and preserve data. Their products are marketed under the HGST, SanDisk and WD brands to OEMs, distributors, resellers, cloud infrastructure providers and consumers.
At Western Digital, Janet is building global core competencies, shaping, driving, and implementing the Big Data platform, products, and technologies, using advanced analytics, machine learning, and pattern recognition with semiconductor/flash memory manufacturing data from the ground up.
She was previously MD at Accenture Labs and has held key roles at Yahoo!, eBay and Apple prior to that.
At The AI Summit, Janet will draw upon her wealth of experience when she discusses 'Value creation of AI in the manufacturing industry' on Day One of the event.
Janet George of SanDisk/Western Digital
Janet thinks about the impact of AI in terms of "the overall trajectory of the business", breaking its impact down into specific "phases":
AI will provide a layer of intelligence, unlike any prior, to the decision-making process of all aspects of the business, whether it's in the product creation phase, penetrating new market phase, testing and quality phase, growth of brand new emerging business phase or customer retention phase. Indeed each and every aspect of the business from HR to finance will all be impacted by practical AI application. Some will be radical disruptions and others incremental based on the various businesses appetite to adopt.
But while this concept of the AI 'trajectory' appears smooth and seamless, Janet is aware that the implementation and use of these technologies in business is not without its problems. She is focused on the treatment of data, breaking it down into three key challenges:
"One main challenge is making sure the data is collected in a way unlike any prior, with full fidelity and without constraints, using modern technologies and platforms. Treating data as a 'first class citizen' rather than the traditional, legacy approach of data being treated as a 'third class citizen' constraint in traditional database structured approaches or locked in legacy applications and tools, tightly coupled to each other.
"The second major challenge is the right skilled and trained folks handling the data; for example, 'Data Scientist' handling the data versus anyone who touches the data primarily for the purpose of reporting out a few cooked metrics and dashboards or historic business intelligence".
The third main challenge is also probably the biggest, she says – collecting the right data:
"We need to start the conversation and discussion around 'what types of data should the business be collecting?' in order to do practical AI – versus the legacy approach of 'here is some data which has gone through unrecognizable transformations, now apply some practical AI and let us examine the results for its usefulness' approach".
Janet says that AI technologies are featuring at "all stages in the manufacturing process" at SanDisk/Western Digital, from the creation of the flash memory, to testing and endurance and retention cycles. Though they are still "quite early" in their "data journey", she cites a couple of examples of where AI technologies are being applied, and where she sees AI in the long term at the company:
"We are confronting the data with practical image recognition of wafer failure patterns, failure bit maps, patterns of failure occurrences and the actual impact of the failure. In the long term much of what we do in the creation of flash memory will directly be benefited with the practical application of AI".
Looking across to the manufacturing industry as a whole, Janet points out that "Cost per bit is sliding down, so as a result we have to drive efficiencies in the experimentation and development of brand new technology nodes with a very sharp focus on keeping the overall costs down". And that's where AI comes in:
"AI underpins and drives those efficiencies – it forms the layer of intelligence needed to be highly effective in cost savings, shortening the experimentation and development of new innovative technology nodes and getting to mass production, as well as maintaining and sustaining very high yields".
At The AI Summit in San Francisco on 28-29 September, Janet George will deliver her keynote on Value creation of AI in the manufacturing industry. 
She will be joined by fellow CxOs from the world's leading enterprises and the most exciting AI software developers, all gathering to explore the huge opportunity that AI presents the manufacturing industry, and many more industries besides.
To find out more, and to register to join us in September, visit: theaisummit.com
For the latest news and conversations about AI in business, follow us on Twitter, join our community on LinkedIn and like us on Facebook
Keep up with the ever-evolving AI landscape
Unlock exclusive AI content by subscribing to our newsletter!!
You May Also Like
---