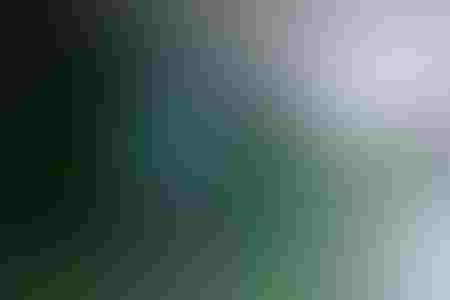 Arm wrestles away the top spot
The fastest supercomputer in the world is built with Arm-based processors.
The Japanese system called Fugaku bested American and Chinese machines in the latest Top500 supercomputer ranking, which measures performance across a number of benchmarks.
In the traditional Linpack test, Fugaku came in at 415.53 petaflops, easily outmatching previous leader, the US-based Summit, and its 148.6 petaflops score.
It also came first in HPCG, a ranking of supercomputers running real-world applications, and Graph 500, which profiles data-intensive tasks.
But where it really shined was in the HPL-AI benchmark, designed to measure HPC performance using machine/deep learning workloads. There, Fugaku registered a peak performance of 1.45 exaflops – nearly three times that of Summit's.
Riken up
Built by Fujitsu and Japan's state-funded Riken institute at a cost of $1bn, Fugaku took six years to develop.
"It would have cost three times as much if we had used off-the-shelf CPUs," Riken's director, Professor Satoshi Matsuoka, said on Twitter. Instead, it uses the Fujitsu A64FX processor, which was designed for the supercomputer – but is set to be available commercially.
Each of the 48-core Arm chips offers a peak double precision (64-bit) floating point operations performance of over 2.7 teraflops – and Fugaku uses a total of 158,976 A64FX CPUs. This means 7.3 million CPU cores, significantly up from Summit's 2.4 million.
"The supercomputer Fugaku illustrates a dramatic shift in the type of compute that has been traditionally used in these powerful machines, and it is proof of the innovation that can happen with flexible computing solutions driven by a strong ecosystem," Rene Haas, president of IPG at Arm, said.
"For Arm, this achievement showcases the power efficiency, performance and scalability of our compute platform, which spans from smartphones to the world's fastest supercomputer. [Fugaku is] challenging the status quo and showing the world what is possible in Arm-based high-performance computing."
Summit features both 22-core IBM Power 9 CPUs and Nvidia V100 GPUs, making it one of 144 systems on the list to use hardware accelerators, also known as coprocessors (135 of such systems rely on Nvidia's chips).
Curiously, Nvidia now has its own supercomputer in the top 10. Ranked at number nine, 'Selene' features Ampere A100 GPUs and AMD Epyc CPUs in an expanded DGX-based system for the company's internal applications.
Also of note is the MN-3: while comparatively modest in performance, at 1.62 petaflops, the Preferred Networks machine topped the Green500 ranking of the most energy efficient supercomputers. It features a proprietary MN-Core chip, an accelerator optimized for deep learning matrix arithmetic, and delivers a record 21.1 gigaflops per watt.
Looking ahead, Fugaku is expected to get even more powerful before its production launch next year. It will be followed by immense exascale systems in the US and China, notably the Aurora and Frontier supercomputers in 2021, and the two exaflops El Capitan system in 2023 – also made in the US.
China, which came fourth in the ratings with the Sunway TaihuLight at 93 petaflops, expects to hit the exascale mark next year with the Tianhe-3 system.
Keep up with the ever-evolving AI landscape
Unlock exclusive AI content by subscribing to our newsletter!!
You May Also Like
---