Japan to build unmanned fighter jets by 2035
Japan to build unmanned fighter jets by 2035
Because war is easier when there are no bodies to bring home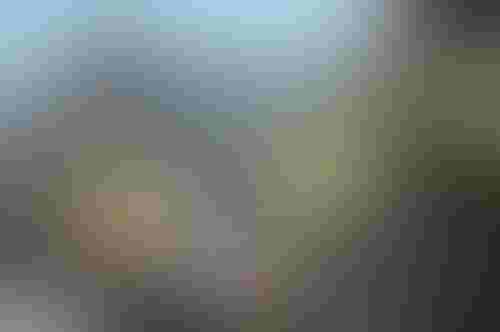 Because war is easier when there are no bodies to bring home
Japan plans to build unmanned fighter jets by 2035, expanding their autonomous capabilities in the years ahead.
Development has begun on the military planes, with a working prototype expected in three years, Nikkei reports.
As they don't need to accommodate a cockpit, nor do they need to worry about not killing a squishy human companion, drones are able to pull off faster and tighter maneuvers than traditional fighter jets.
AI armies march forward
The Japanese ministry of defense will develop the drones in three stages. Initially, they will be relatively simple remote-controlled systems that fly alongside human jets (similar to America's Skyborg initiative), with limited artificial intelligence that handles background flight controls and some emergency activities.
next, the country hopes to expand capabilities so that one human could control multiple aircraft. Here, AI will have to improve to allow swarming capabilities and some independent flight faculties – but with a human in the loop.
In its final phase, the drones will be expected to operate unmanned, autonomously, in squadrons. This would require advanced AI, able to ingest and act upon data rapidly – potentially in environments where connectivity may be jammed, so processing will need to happen on the system.
To this end, the ministry will invest ¥2.5bn ($24m) in remote and flight control technology, and another ¥200m ($2m) in AI technology. A flight test with a prototype is expected in 2024, with a more fully-fleshed products expected to take shape a year later.
Japan joins many other countries in funneling money into autonomous weaponry, an area with limited existing regulations.
In addition to the US Airforce's Skyborg platform, which aims to deploy XQ-58 Valkyrie drones alongside F-35 and F-15EX fighter jets as 'AI wingmen,' there are numerous projects underway in the US.
Notably, DARPA's Air Combat Evolution "seeks to automate air-to-air combat and build human trust in AI as a step toward improved human-machine teaming." Last year, in a major milestone for military AI, an artificial intelligence system repeatedly beat a human fighter pilot in a virtual test.
China, too, is exploring the role of artificial intelligence in drones and fighter jets.
It has several slower drones akin to the US Predator vehicle, such as the Chengdu Pterodactyl I and CASC Rainbow, alongside numerous more advanced projects.
Among them is the LJ-1 'loyal wingman,' a jet-powered drone that flies alongside human planes. Not just designed to carry missiles, it could act as a cruise missile itself – essentially 'suicide-bombing' a target. Then, there's the Hongdu GJ-11 Sharp Sword, an unmanned stealth combat aerial vehicle capable of a cruising speed of 1,000 km/h (621 mph). In both cases, the AI capabilities of the systems are unknown.
China's rapid military growth, with around 1,000 fourth-generation supersonic fighter jets, has unnerved many in Japan – a nation legally forbidden from operating a military, but one that has become increasingly militarized nonetheless (the loophole is that Japan counts its military as an extension of its police).
The country has about a third as many jets of a similar capability level, and a smaller military on nearly every front – even though it has the world's fifth-largest military budget.
As Japan embraces a more aggressive global posture, and faces an encroaching and emboldened China, it has expanded its military budget every year for the past eight.
This September, the defense ministry proposed its largest budget rise in more than two decades – jumping by 8.3 percent to $51.9 billion in annual spending.
Depending on how you count budgets, the US spends around $740bn and China spends $178bn. Some military analysts assert that China is more effective at hiding the true scale of its military investments, and that that the actual number is higher.
Each nation has increased its military expenditure, despite an economic slowdown caused by the Covid-19 pandemic.
Keep up with the ever-evolving AI landscape
Unlock exclusive AI content by subscribing to our newsletter!!
You May Also Like
---