John Deere's Farm of the Future
John Deere's Farm of the Future
Informa Tech's Chuck Martin visits John Deere's test farm in Texas. Take a look at next-gen farming tech.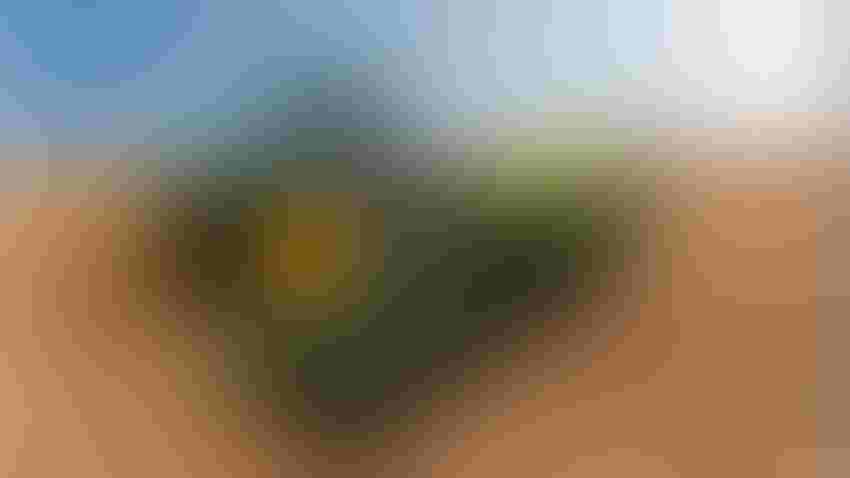 Informa Tech editorial director Chuck Martin recently visited a John Deere test farm in central Texas where the farming giant can try out new agricultural tech, such as machinery that can do real-time image processing and self-driving tractors.
Here is a glimpse of the future of farming:
The Planter at the John Deere test farm can shoot more than 1,000 seeds per second into the ground. It also fertilizes each seed individually in milliseconds with Deere's Exact Shot technology. See it in action below.
Stay updated. Subscribe to the AI Business newsletter
John Deere takes automated farming to the next level with the sprayer, which uses sensors and robotics to allow farmers to more precisely seed and fertilize crops. Showcased earlier this year at CES, the autonomous system, called "See and Spray," uses cameras and real-time machine learning to identify precisely what crop the machine is seeing and deals with it appropriately.
We caught up with Ryan Mackin, platform architect and technology development manager at John Deere, to learn more about its combine harvester. Mackin likens it to a factory on wheels. It also has a lot of power. It can harvest as fast as 6 miles per hour and handle as many as 30 acres per hour.
See John Deere's autonomous tractor, a fully self-driving tractor with no one behind the wheel, tilling the soil. As it's fully driverless, it's started by a mobile app.
This story first appeared in our sister publication, IoT World Today. To subscribe to the IoT World Today newsletter, click here.
Keep up with the ever-evolving AI landscape
Unlock exclusive AI content by subscribing to our newsletter!!
You May Also Like
---