Largest Concentration of Global Corporate Leaders Convene In New York To Discuss AI
Largest Concentration of Global Corporate Leaders Convene In New York To Discuss AI
Largest Concentration of Global Corporate Leaders Convene In New York To Discuss AI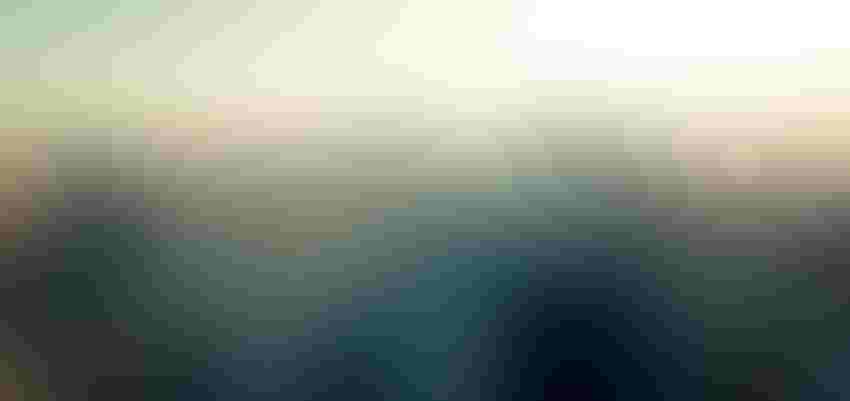 The AI Summit NY from AI Business on Vimeo.
This week, the world's key Fortune 500 companies and major tech disruptors joined forces to move the AI conversation forward The AI Summit NYC. With a bustling expo area, cutting-edge technical expertise, big picture thought leadership, and a major product announcement by IBM, the Summit took the world's office by storm in what was perhaps the best AI Summit yet.
"For the tech vanguard"
https://twitter.com/IBMPowerSystems/status/938154319731412992
The biggest news to come out of the Summit was undoubtedly the announcement by IBM of a brand new major AI hardware product. Billed as the power behind the world's fastest supercomputer, the announcement claimed that the chip is 'for the tech vanguard': "It's like a sports car, tied to a rocket, tied to another rocket." The announcement has already received coverage in global publications such as Forbes and VentureBeat.
"One of the things that we're very excited to announce today is the new POWER9 processor," exclaimed Bob Picciano, Sr. Vice President of IBM Cognitive Systems, at the announcement session on Day 1. "This is a 14 nanometre chip with 17 layers of metal, about 8 billion transistors, it has 24 billion point sconnecting the devices on this chip. It can power I/O on this chip at rates of up to 9.8x of Intel's best capability. This chip can basically lift the entire Library of Congress – from an information perspective – in about 5 seconds. This is a chip designed specifically for the intelligence and cognitive era." (Full story)
https://twitter.com/IBMPowerSystems/status/938097401247813632
The line-up featured unprecedented numbers of senior figures from the cutting edge of AI innovation. The range of speakers on exhibit was diverse, representing many different areas of industry. GSK's first ever Chief Data and Technology Officer, Karenann Terrell, opened the Summit with a speech about how she is using her company-wide remit to accelerate digital transformation in patient care, medicine design and development, and chronic disease management.
"At GSK, AI is of central importance as we think about our digital ambitions," Terrell explained. "There is so much news about what's happening in the area, but I don't believe this is hype. AI is actually today changing the consumer world in a way that it is starting to move into the digitisation of healthcare. Our industry will be transformed through the use of digital data and analytics. That's obvious. Every industry is being transformed that way." (Read our full interview)
https://twitter.com/GSK/status/938086240510992386
The Stream A stage also saw exciting contributions from senior figures at IBM, Microsoft, NVIDIA, and more, who discussed technological innovations at the bleeding edge of AI. After speaking to AI Business in an exclusive interview last month, Andrea de Souza, Global Business Development Lead with NVIDIA, asked the Summit attendees, "How did this all happen? How did we get here? There's been two parallel changes and disruptive forces happening at the same time. We all know over the last 30 years we've made tremendous advances with Moore's Law – doubling CPU power. We're actually reaching the physical limits of what you can put on a chip. The innovators realised that the GPU was the secret sauce that would result in AI being here and being in our lives on a critical day-to-day basis."
The second day of the Summit also featured contributions from Apple, IBM Watson, Intel Saffron, and more. Microsoft's Director of Data Science at the AI research group, Pavandeep Kalra, admitted that "We think we are seeing an AI acceleration in the making right now, and there is going to be a real rate of change in the diversity of compute paradigms that we actually have as a result. What this means is that this acceleration will start to happen for everybody."
Big picture contributions from tech giants were coupled with real-world use cases over in Stream I. From Adobe Sensei's VP Engineering discussing 'Machine Learning for Digital Creativity' to Baker McKenzie's Innovation Lead exploring the myths and truths of deploying AI in the legal sector, Stream I offered attendees clear, focused use cases and lessons in deploying AI in enterprise contexts today.
"Every industry is being transformed"
https://twitter.com/CIOdive/status/938468090601500672
One of the most exciting aspects of the AI Summit NY was hearing the imaginative and powerful ways that big organisations and businesses are putting AI to work - in finance, media, health, retail, ecommerce, and more. There was a palpable feeling that the conversation had moved forward - no longer are enterprises questioning whether AI is viable, but exploring the ways they can put it into action to transform their businesses. Anand Rao, Global AI Lead and Partner at PwC, explained that "business executives don't have to understand all the technical details of what is happening, but they do need to be aware of what these technologies can do from a business perspective, how fast they are changing, and the potential disruption to their core business." (Full story)
https://twitter.com/PwCDigital/status/938066335422087168
The business case for AI was clear. The industry use cases on display - from space exploration and casual dining to augmented journalism and digital healthcare - ranged from the niche to the transformative, but all were undoubtedly innovative. Notably, the Summit featured contributions from some of the world's must reputed publishers and media leaders, including the New York Times, the Associated Press, Buzzfeed, Comcast, and Reddit.  Sowmya Gottipati, NBCUniversal's VP of Media Labs, said that "I think of AI as a big disruptive force – and a competitive advantage. With recent advances in natural language processing, computer vision, and machine learning, AI offers powerful tools that continue to transform our industry. This will move us closer to a time when our content will be intelligent, conversant (voice enabled), interactive (responsive), proactive (it will find those who wish to consume it), and automated." (Read our exclusive interview)
https://twitter.com/IBMWatson/status/938143113939439616
Big picture C-Suite panel discussions explored the most pressing questions and concerns to come out of the AI space. These included 'What is AI doing for business today and what is it expected to deliver?", "How can you take AI beyond the hype to make sustainable revenue?", "What are the challenges that are currently preventing the successful implementation of AI in enterprise?", and more.
https://twitter.com/11squaredS/status/938411367815622656
"The 3rd wave of AI is here - it's time to ride it."
The AI Summit continues to be a hub for transformative intelligent networking and start-up innovation thanks to its expo area and Demo Zone The expo area hosted booths from tech leaders like NVIDIA and IBM, consultancy giants such as Genpact, Sapient Razorfish, and PwC, and start-ups like Weave, ParallelM, and Pure Storage. The levels of engagement were sky-high, as the booths were buzzed with non-stop conversation for over 2 days - conversations that will forge the AI partnerships and innovations of tomorrow. The start-up support was powerfully augmented by initiatives such as NVIDIA's Titan XP competition and the AI Summit's venture capital contest.
https://twitter.com/CathOstheimer/status/938458118060691457
https://twitter.com/Mariam_Ghaffari/status/938420974927728643
From start-ups to the most senior C-level figures in industry, the AI Summit NY 2017 covered the entire spectrum of AI transformation. We can't wait to see what comes next.
Thought Leadership Lessons from Stream A - Day 1, Day 2. 
For more information on The AI Summit in 2018, click
here
. 
https://twitter.com/NvidiaAI/status/938505851022729216
Keep up with the ever-evolving AI landscape
Unlock exclusive AI content by subscribing to our newsletter!!
You May Also Like
---