Latent AI raises $19 million for AI at the edge
Latent AI raises $19 million for AI at the edge
The startup emerged after years of DARPA-funded research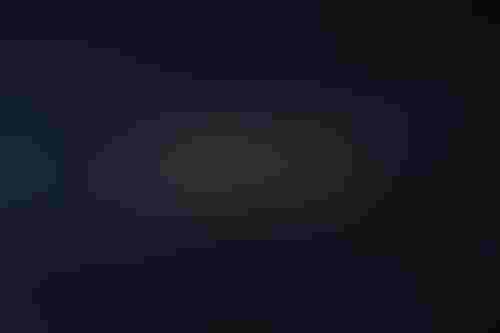 California-based Latent AI has raised $19 million in a Series A investment round co-led by Blackhorn Ventures and Future Ventures.
Booz Allen, Lockheed Martin, 40 North Ventures, and Autotech Ventures also took part in investment round.
Latent AI helps customers develop artificial intelligence tools for devices at the 'edge' of the network.
After years of DARPA-funded research, the company was spun out of the US nonprofit scientific research institute SRI International in 2018, and has raised $22.5 million to date.
Helping the military edge work faster
Latent AI says that it simplifies and accelerates traditional AI workflows, from model training and optimization to enhancing the way AI models are deployed. The system works on existing edge hardware and Internet-of-Things devices.
Its flagship 'Latent AI Efficient Inference Platform' (LEIP) is a modular, edge AI development platform that aims to control compute, energy consumption, and memory allocation of host devices.
LEIP compresses conventional AI models below 8-bit integer precision. This, the company claims, does not noticeably impact accuracy, and can compress library files by 10x and lead to 3x inference speed improvements.
"We founded Latent AI to simplify how AI is developed for edge devices," said Jags Kandasamy, CEO and co-founder of Latent AI.
"This round of investments will allow us to scale a world-class team to build industry-defining products."
The company has pitched its edge AI technology at multiple sectors, including factories, wearables, and food supply chains. Latent has also pursued military contracts, thanks to its links to the Defense Advanced Research Projects Agency and its military-industrial complex backers.
"The National Defense Strategy calls for a more innovative, resilient military to maintain the US competitive advantage, and the ability to collect, analyze and quickly act on data is at the core of that national security mission," said Steve Escaravage, SVP at Booz Allen, the military and intelligence agency contractor.
"To fully leverage a force that is interconnected and information-advantaged, defense organizations need optimized, scalable AI and data compression at the tactical edge. Booz Allen's investment in Latent AI will help enable our clients to implement ML models on small form factor chip-sets and into highly sought-after end-user devices, which will increase AI adoption and return on investment."
Booz Allen – which works with the Joint AI Center, Army Futures Command, and US Air Force Air Combat Command, and others – said that it would partner with Latent to help it sell to the tactical edge.
"Our solutions are being used in more places than ever before from manufacturing automation, predictive maintenance, process control, consumer electronics, and defense and aerospace applications," Latent's CEO Kandasamy said.
"We are starting to unlock use cases that were thought impossible, and we are just getting started."
Keep up with the ever-evolving AI landscape
Unlock exclusive AI content by subscribing to our newsletter.
You May Also Like
---