LeadCrunch's Olin Hyde: 'AI Will Transform Businesses as Profoundly as the Advent of the Internet'
LeadCrunch's Olin Hyde: 'AI Will Transform Businesses as Profoundly as the Advent of the Internet'
LeadCrunch's Olin Hyde: 'AI Will Transform Businesses as Profoundly as the Advent of the Internet'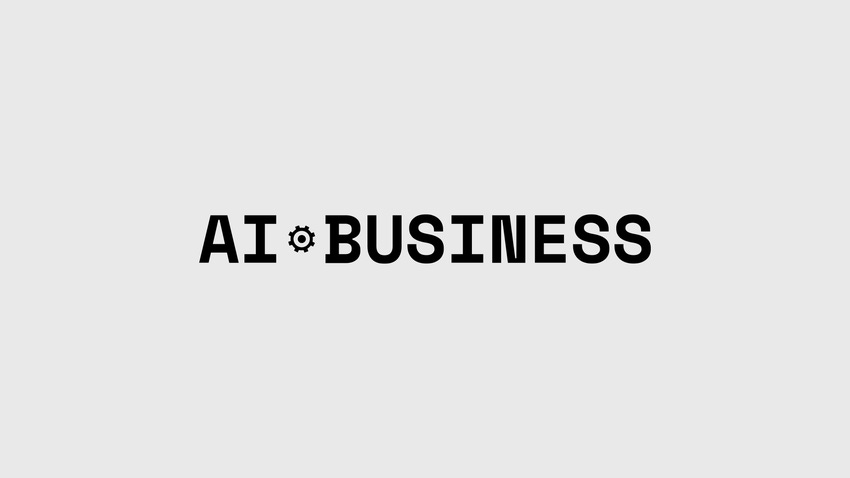 AI Business recently caught up with Olin Hyde, Founder, and CEO of LeadCrunch. Leadcrunch is a B2B customer discovery platform powered by artificial intelligence. It supercharges outbound sales and marketing by enabling faster revenue growth with less human labor. Their technology accomplishes three very hard tasks: First, it reduces the costs of selling to small and medium size businesses by accurately predicting best fit between buyers and sellers. Second, it automatically collects proprietary data that makes predictions better for each customer. And most importantly, they provide predictive leads as a service to almost any marketing technology tool, such as CRMs. According to themselves, LeadCrunch is the perfect way to use predictive analytics and big data to dramatically improve sales and marketing results.
Olin started LeadCrunch with the intent of democratizing the power of artificial intelligence to the masses. He wrote his first line of code at age twelve on a home-built computer and sold encyclopedias door-to-door to make money for college. He is a serial entrepreneur with two exits: National Facilities Group (acquired by Accruent) and Auto-Semantics (acquired by ai-one). Olin holds a Masters of Advanced Studies in Systems Engineering from UCSD and a Bachelors of Philosophy in Interdisciplinary Studies from Miami University where he wrote a thesis on "Mathematical Modelling of Organizational Buying Behavior." He is a frequent speaker on how artificial intelligence can help people make better decisions. Olin enjoys bicycling, books about big ideas and has traveled to more than 40 countries. In other words, he is a man that AI Business was very excited about conducting an interview with!
We were eager to know how this man whose interest in technology sparked already at the age of twelve, now sees artificial intelligence impacting businesses overall, and in what ways?
"For the first time in human history, AI enables machines to perform cognitive functions that previously required humans", Hyde begins. "Just like the internal combustion engine changed the role of horses, AI will change the role of people in businesses. It will eliminate the mundane tasks and elevate people into roles that require cognitive skills that machines can't perform -- such as empathy or creativity".
"We see this has already happened in the legal profession. The heavy lifting of document discovery is now done by machines. Lawyers are empowered with better, more complete information because machines identify and distil relevant information from millions of documents far more accurately at much lower cost than using legions of entry-level attorneys" Hyde says.
Hyde emphasises the importance of human labour still being very relevant, saying: "It still takes a lawyer to argue a case. This is inherently a human process because it involves the synthesis of creativity and emotional sensitivity with facts and precedents", which would be reassuring to those who are fearing that their jobs as lawyers will soon be replaced by the click of a machine.
"Like all new technologies, AI will create winners and losers. Our company develops tools that enable business-to-business sales and marketing professionals to gain unfair advantages over competitors by targeting the right person, at the right company, with the right message, at the right time".
"This empowers sales people to focus on closing rather than wasting time on prospecting. Our early customers are getting 300% improvement in conversion rates. Most importantly, we have taken the approach of democratizing AI so that any company, regardless of size or industry, can use it. This accelerates the rate of change in business and thus provides greater opportunities for our customers to win against incumbents. If you are a Fortune 500 company, you have every reason to fear AI. It inherently favors small companies that are faster to adopt new technologies".
"Artificial intelligence (AI) will transform all businesses in ways that are as profound as the advent of electricity or the Internet - Olin Hyde"
With adopting any new technologies, challenges often follow. AI Business wanted to know what Hyde sees as the main challenges in adopting AI technologies, from machine learning through to image recognition, in business?
"The greatest challenge to adopting AI technologies is creating trustworthy products that are really easy to use, understand and deliver huge value to customers. People inherently resist change. Their skepticism about AI is reasonable and understandable. AI failed to deliver results for more than 50 years. But now we have new AI technologies that can do what previous generations only dreamed about", Brej says.
Hyde mentions how LeadCrunch are most proud of the fact that the AI they present, is applicable for everyone, as their users guide their AI with a simple "yes" or "no."
"The black magic of deep learning and complex high-dimensional vectoring, graphical and topological models are reduced into things that any sales or marketing person can understand and either agree or disagree with. The machine learns from the human. The human is always in control. We believe these are critical to earning the trust of human users".
What part does AI have to play at LeadCrunch in the short and long term? 
"LeadCrunch is a B2B customer discovery platform powered by artificial intelligence. It is the only system that delivers the right kind of right lead at the right stage of any sales or marketing funnel", Hyde says. "In the short-term, LeadCrunch empowers sales people to crush sales quotas and marketing professionals to control customer journeys. In the long-run, LeadCrunch models the entire economy by understanding the interactions of people, companies, and industries by evaluating the events that drive demand and transactions".
How do you think your industry will change by adopting AI?
"AI changes everything we know about sales and marketing. It wipes out the noise of "spray and pray" advertising by providing high-precision targeting. It makes the sales process faster and more efficient by focusing efforts only on the best customers".
You can find Olin on Twitter at: https://twitter.com/olinhyde
For the latest news and conversations about AI in business, follow us on Twitter, join our community on LinkedIn and like us on Facebook.
Keep up with the ever-evolving AI landscape
Unlock exclusive AI content by subscribing to our newsletter.
You May Also Like
---