Level 3 self-driving Hondas will be on sale by the end of March
Level 3 self-driving Hondas will be on sale by the end of March
As Japan outlines conditions for autonomous driving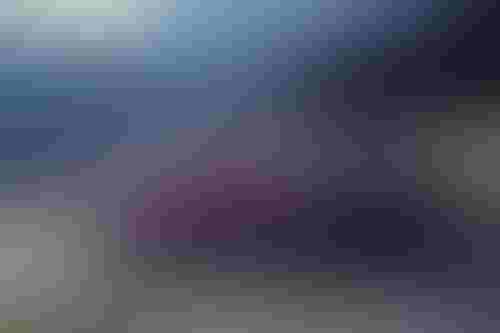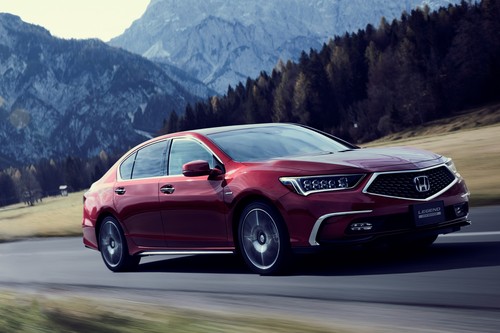 As Japanese regulators outline rules for autonomous driving
Honda looks set to win the race to become the world's first auto manufacturer to mass-produce Level 3 self-driving cars.
Level 3 autonomy sees cars drive themselves on public roads in certain circumstances. The first model from Honda to benefit from the tech will be the Legend luxury saloon for the Japanese market.
The news follows the award of a safety certificate by the Japanese government for the company's Traffic Jam Pilot technology.
"This approval enables the automated driving system to drive the vehicle instead of the driver under certain conditions, such as when the vehicle is in congested traffic on an expressway," Honda said in a statement.
Updating the legend
The Legend will be equipped with an array of sensors to facilitate autonomous capability and is scheduled to go on sale before the end of March.
To receive approval, the Level 3 system had to satisfy a number of key criteria. Firstly, it can only function if a number of pre-determined 'operable driving environment conditions' are fulfilled. If any of these conditions are not met, the driver of the vehicle must be alerted and prepared to take over control.
If the driver is unable to take control, the autonomous equipment must stop the car.
In addition, the tech must include a driver monitoring function and cyber security measures to prevent unauthorized access.
The car must also be fitted with recording equipment that captures and saves autonomous driving data for a six-month period. And the Legend will display an 'Automated Drive' sticker on the rear to make other road users aware of its self-driving status.
Following the launch of the Legend, the self-driving tech is likely to be rolled out in other Hondas, and in other markets, in the years ahead.
Autonomous driving capabilities are split into six different levels, ranging from 0 to 5, as determined by the Society of Automotive Engineers. Currently the most advanced vehicles on sale are Level 2; this designation includes the car's capability to control steering, braking and acceleration. Tesla's Autopilot and Cadillac's Super Cruise are examples of Level 2 systems.
The ultimate goal for autonomous vehicles is Level 5, signifying full car automation in all road conditions. In this scenario, a car would not even require a steering wheel. Current forecasts suggest the industry may arrive at this point by the middle of the next decade.
Keep up with the ever-evolving AI landscape
Unlock exclusive AI content by subscribing to our newsletter!!
You May Also Like
---