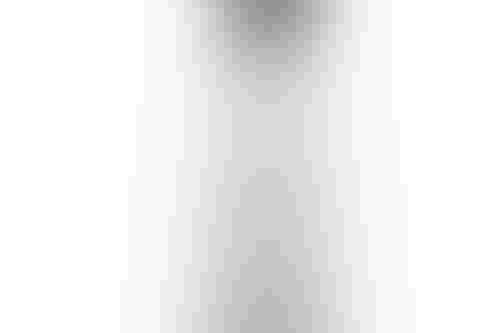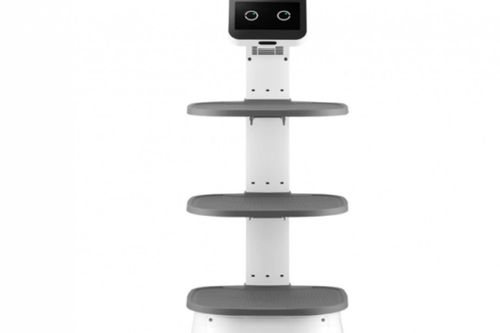 Help could be on the way for short-staffed restaurants, hotels and retail stores in the form of the LG CLOi ServeBot.
The first commercial service robot to earn UL 3300 certification for safe operation in complex commercial environments such as restaurants, retail stores and hotels, the CLOi ServeBot is coming to U.S. markets early this year.
"As the first commercial service robot to receive UL certification for safe operation in consumer environments, the CLOi Servebot's semi-autonomous operation offers businesses an effective means to provide enhanced service, while freeing staff to focus on customer relations and build relation relationships that encourage repeat visits," said Jeffrey Weiland, B2B robotics team leader at LG Business Solutions USA.
The robot assistant can safely navigate through bustling restaurants and busy retail shops while carrying up to 66 pounds of food or goods on its three shelves. 
Weiland said the CLOi ServeBot can handle a variety of tasks, from delivering food from the kitchen to a table to carrying packages from the storage room to the front counter. It can operate for up to 11 hours on a single charge, and be programmed to enable precise, multi-point deliveries over a wide variety of floorplans.
While the CLOi ServeBot isn't quite Rosie the Robot from "The Jetsons," the 57.2-inch service robot's face does have cartoon-like eye animations on the unit's top-mounted 9.2-inch touchscreen. It comes equipped with an intuitive touchscreen for adjusting locations or selecting different modes. It can also be used to modify voice announcements and music played when responding to customer interactions. 
Operators can use the intuitive touchscreen interface to adjust designated locations and select different modes, in addition to modifying voice announcements and music played in response to customer interactions.
Before clocking in with its human coworkers, the LG CLOi ServeBot will need to be pre-programmed with a map of its operating space and destination points. After that, it can automatically determine the best way to safely get from point A to point B and safely move around staff and customers using its multiple cameras and sensors.
This article first appeared in AI Business's sister publication IoT World Today. 
Keep up with the ever-evolving AI landscape
Unlock exclusive AI content by subscribing to our newsletter!!
You May Also Like
---