LoopMe Announces AI Brand Optimisation Technology for Mobile Video Ads
LoopMe Announces AI Brand Optimisation Technology for Mobile Video Ads
LoopMe Announces AI Brand Optimisation Technology for Mobile Video Ads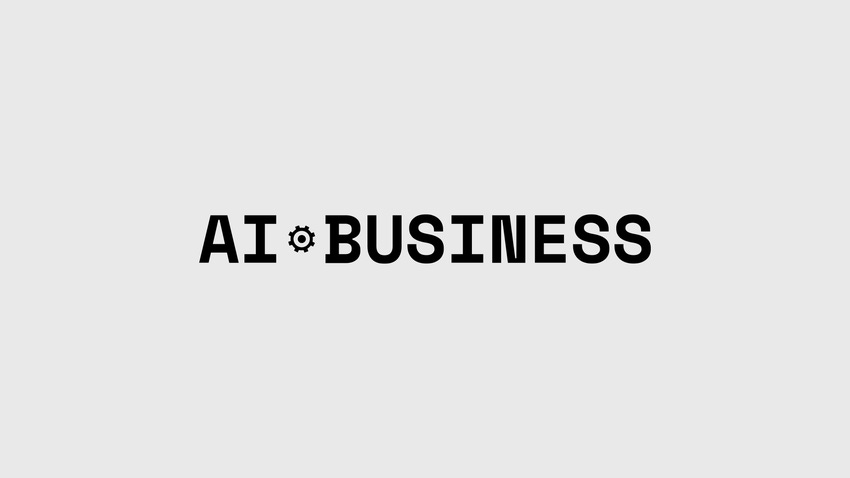 A new study shows nearly 50% of users have never bought a product after watching a mobile video ad.
LoopMe
solves this problem - with AI brand optimisation technology.
British mobile video platform LoopMe has announced new optimisation and reporting technology, PurchaseLoop (patent pending), a global industry first which has the potential to revolutionise the way advertising is delivered to consumers. The new self-learning technology will use AI to continuously optimise mobile video campaigns towards brand metrics such as purchase intent, brand affinity or product recall, helping deliver ads to the users most likely to change opinion and move along the path to purchase, enabling brands to increase revenues and loyalty.
While the performance of digital campaigns has traditionally been judged on clicks and optimised towards that KPI, the impact CTR has on brand metrics like purchase intent, and subsequently on consumer purchase behaviour and ultimately brand revenues, has been called into question. Research by Nielsen, which examined the link between clicks and offline purchase behaviour, suggested there is no correlation whatsoever between CTR and sales.
"The challenge many brands face is getting ROI from their digital campaigns and achieving their marketing goals" comments Stephen Upstone, CEO LoopMe. "Clicks were used to judge the impact of campaigns simply because there was a lack of other reliable metrics to use for optimisation or reporting. The implementation of this new technology allows advertisers to act on metrics which genuinely have an impact on revenue. It will also allow them to overcome the challenge of identifying users who are in market for their product, improving ROI and their understanding of what works for their brand".
In a survey of 1,000 mobile users conducted this week, close to half (45%) said that they had never watched a mobile video ad and subsequently been driven to make an offline or online purchase. When asked why this was the case 51% stated they were not in market for the product at that time and 29% said the adverts were not relevant. These statistics show that advertising is often not being delivered at the correct point in the purchase funnel or to users who are likely to change their minds, ultimately wasting marketers' budgets.
LoopMe's AI has been used across a variety of campaigns, for brands including Samsung, Unilever, Mattel, Comcast, Macy's, Renault, Oracle, Cartier and Verizon, delivering uplifts in brand consideration of 68% and purchase intent of 40%. "The results were hugely impressive" commented Matthew Dodd, Managing Director Global at On Device Research speaking about a recent LoopMe campaign "across all key campaign effectiveness measures LoopMe outperformed our normative scores".
The new way of delivering campaigns is to combine LoopMe's AI with third party brand research from Nielsen and On Device, to expressly target the users and the moments which have shown the greatest likelihood of moving along the purchase funnel. Throughout each campaign a sample of exposed users will be surveyed and benchmarked against a control to determine the campaign's ongoing performance against brand metrics like brand awareness, favourability or purchase intent.
The results of these surveys are fed into the AI engine which undergoes a full update on its assumption set every 20 minutes to act based on survey learnings. This allows the campaign to be upweighted to users displaying a higher propensity to move along the brand consideration scale, reducing the number of ads shown to users who display little likelihood of being swayed by the ad and improving user experience.
This ground-breaking technology also means users can be targeted with campaigns which complement their position in their purchase funnel, with different messaging delivered to users who are moving from awareness to favourability to those who are brand loyalists.
About LoopMe
LoopMe is the world's largest mobile video platform, reaching over 1.5 billion consumers worldwide via integration with programmatic ad exchanges and direct publishers.
Our optimisation is driven by Artificial Intelligence, employing algorithms that optimise ad placements in real-time and deliver provably better results. This AI is complemented by its Data Management Platform, which underpins targeting and retargeting through customizable audience segmentation.
LoopMe is the unifying platform for all mobile video ad formats, covering pre-roll, HTML5 and VAST, including native and full-screen formats which deliver stronger consumer engagement across all mobile devices.
The company was founded by experienced mobile advertising executives Stephen Upstone (CEO) and Marco Van de Bergh (CTO), with the mission to improve mobile advertising for advertisers, publishers and end-users alike, by providing more engaging ad formats that improve the end-user experience as well as deliver better performance and results.
LoopMe has global offices in New York, London, San Francisco, Los Angeles, Beijing, Dubai, Dnepropetrovsk, South Africa, Bangalore, Berlin, and Paris.
At The AI Summit in San Francisco on 28-29 September, CxOs from the world's leading enterprises will gather with the most exciting AI developers to explore the huge opportunity that AI presents the marketing and advertising industry.
Joining the event will give you a deeper understanding of how AI can positively impact your organisation. To find out more and how to register please visit: https://theaisummit.com/sanfrancisco/ 
For the latest news and conversations about AI in business, follow us on Twitter, join our community on LinkedIn and like us on Facebook
Source: http://bit.ly/2bBx7td
Keep up with the ever-evolving AI landscape
Unlock exclusive AI content by subscribing to our newsletter!!
You May Also Like
---