Lyft to offer semi-autonomous rides by the end of 2021
Lyft to offer semi-autonomous rides by the end of 2021
Starting with Miami and Austin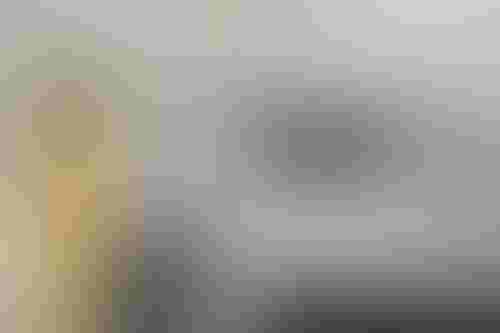 Semi-autonomous rides will be available from Lyft before the end of the year, following a deal with Ford and Argo AI.
Users in Miami, Florida, will be able to opt for semi-autonomous Ford Escapes through the Lyft app by late 2021, as part of an ambitious plan to have a fleet of more than 1,000 vehicles on public roads over the next five years.
Austin, Texas will be the next to benefit from the service in 2022 before it is rolled out to other cities across the United States.
The cars will not be fully self-driving, and all of them will be deployed with safety drivers on board. The Escapes themselves come fitted with Argo AI's Self-Driving System (SDS) 360 degree Lidar.
Trial run
In many respects, the industry-first collaboration can be considered something of a trial run for a fully fledged commercial autonomous ride-hailing service. This is the first time all the individual components required for such an operation – such as the self-driving tech, the fleet of vehicles, and the transportation network – have operated in tandem on a significant scale.
As Lyft co-founder and CEO Logan Green said, "Each company brings the scale, knowledge and capability in their area of expertise that is necessary to make autonomous ride hailing a business reality."
The three companies are contributing in different ways to make the project a reality. Ford provides the cars and retains ownership of them, while the self-driving tech and the drivers come from Argo AI. Lyft will provide anonymized service and fleet data to Argo AI to allow it to build up its local knowledge for optimized deployment, and as part of this, Lyft will take a 2.5 per cent stake in Argo AI.
"Argo and Ford are currently piloting, mapping and preparing for commercial operations of autonomous vehicles in more cities than any other AV collaboration, and this new agreement is a crucial step towards full commercial operations – the addition of Lyft's world class transportation network," said Scott Griffith, CEO for Ford Autonomous Vehicles and Mobility Businesses.
In a separate announcement, Lyft confirmed that it has ditched Google as its mapping partner and teamed up with HERE. Lyft says the move will give it access to a more extensive address database and also facilitate more accurate predictions for arrival times.
"Over the past six months we have worked in collaboration with Lyft to implement and test our robust destination catalog that helps riders get to more destinations in cities across North America," said HERE CEO Edzard Overbeek.
Keep up with the ever-evolving AI landscape
Unlock exclusive AI content by subscribing to our newsletter.
You May Also Like
---