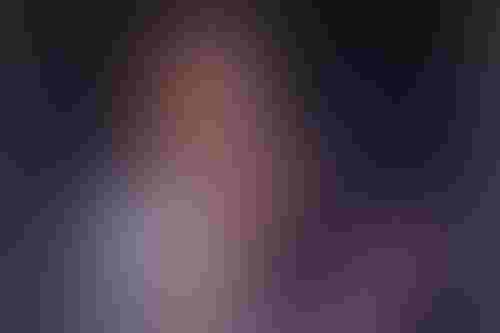 New VR headset coming in 2022 that could 'eventually replace' work laptop.
Meta CEO Mark Zuckerberg is banking on the metaverse to keep his 18-year-old company viable into the future, but he does not expect any "meaningful" monetization from it until around the 2030s.
This makes the pivot towards the VR community – even renaming the company to reflect its new priority – a table-stakes gamble.
"The cycle here between investment and meaningful enough revenue growth to be near or very profitable is going to be long," he said during Meta's first-quarter earnings call this week.
"It's going to be longer for Reality Labs than for a lot of the traditional software that we've built," he added. "We're now basically funding product teams to be building our future products, two or three versions into the future."
Reality Labs, which is Meta's division that oversees the metaverse, spent $3.7 billion in the first quarter, up 55%. Operating loss was $3 billion.
In the meantime, there are short-term goals to meet. The immediate focus is on growing the metaverse community through its Horizon Worlds, a VR games and social environment accessed through Meta's Oculus VR headset.
A web version of Horizon Worlds is coming later this year that people can join without a headset, he said. For those who still want to use a VR headset, a higher end device is coming out in 2022, code-named Project Cambria.
Cambria "will be more focused on work use cases and eventually (replace) your laptop or work setup," Zuckerberg said.
Meta also is opening its first retail store on May 9, in Burlingame, California. Meta reported a 7% increase in revenue to nearly $28 billion for the first quarter compared to a year ago while net income fell 21% to $7.5 billion ($2.72 per share) as expenses jumped 31%. Daily active users (DAU) rose to 1.96 billion on average in the quarter, up from 1.93 billion in the fourth quarter. Earlier this year, Meta reported that fourth-quarter 2021's DAU declined from the third-quarter – the first ever drop for Facebook – resulting in Meta losing more than $230 billion in market value in one day. Figure 1: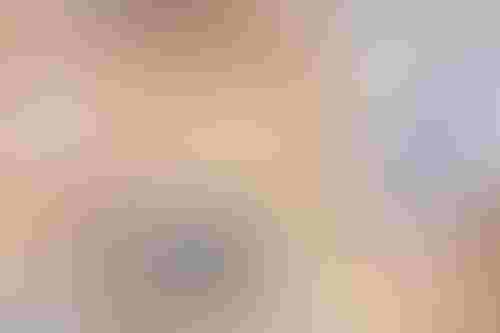 The new Meta retail store. (Image credit: Meta) 3 main investment priorities Zuckerberg said the metaverse is one of Meta's three investment priorities; the other two are short-form video and advertising, especially in the face of stricter privacy controls such as those rolled out by Apple's iOS platform. With the popularity of short-form video such as those on TikTok, Meta will focus on its own version called Reels. He said Reels already makes up 20% of the time people spend on Instagram. On Facebook, videos overall take up 50% of the time people spend on the site. Zuckerberg also said Meta will use AI to recommend video and other content. This means that the recommendation engine will not only pull from what friends, family and colleagues are posting, but also will draw from folks whom users do not directly follow. "I think about the AI that we're building not just as a recommendation system for short-form video, but as a discovery engine that can show you all of the most interesting content that people have shared across our systems," he said. This "unlocks a large amount of interesting and useful videos and posts that you might have otherwise missed," he added. "In the future, I think that people will increasingly turn to AI-based discovery engines to entertain them, teach them things and connect them with people who share their interests," Zuckerberg said. Figure 2: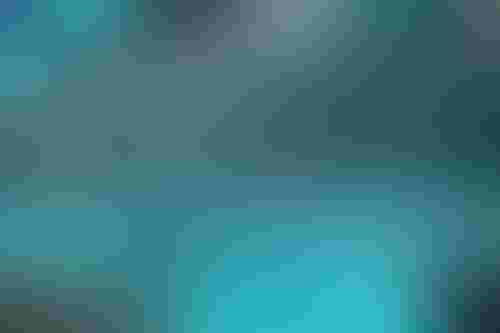 Horizon Worlds (Image credit: Meta) EU's new DMA rule to hit Meta In advertising, one challenge Meta faced were stricter iOS privacy policies that make it tougher for marketers to target ads to social media users. Meta is changing its ad infrastructure so it can continue to target the right audience even if advertisers have less access to data. The ad platform is pivoting to make it "easier for people to engage with businesses," he added. For example, its 'click to message' feature lets users who click on an ad chat with the advertiser via Messenger, Instagram Direct or WhatsApp. In addition, Meta plans to "significantly" increase its investment in AI and machine learning across the company in 2022 - with a big portion going to ads - as tools in the face of "privacy-enhancing" technologies, said COO Sheryl Sandberg. AI/ML will improve ads ranking and measurement capabilities over time, she added. But one immediate headwind is the EU's Digital Markets Act (DMA), which imposes rules on companies operating in the region whose products are gateways to reaching a large number of consumers. These include Meta, Google, Amazon and other Big Tech companies. "Now is a really critical and interesting time in regulation for our industry because the rules that are governing the Internet are being rethought and rewritten, certainly in Europe but increasingly around the world," Sandberg said. "We expect DMA to have significant challenges for our industry," she added. The DMA is one half of the EU's landmark digital services regulation. The other is the recently adopted Digital Services Act, which aims to curb harmful online content.
Keep up with the ever-evolving AI landscape
Unlock exclusive AI content by subscribing to our newsletter!!
You May Also Like
---