Market overview: Down on the farm, there be cause for alarm
Market overview: Down on the farm, there be cause for alarm
Climate change. COVID. Worker shortages. Farming faces looming threats – could AI be the industry's savior?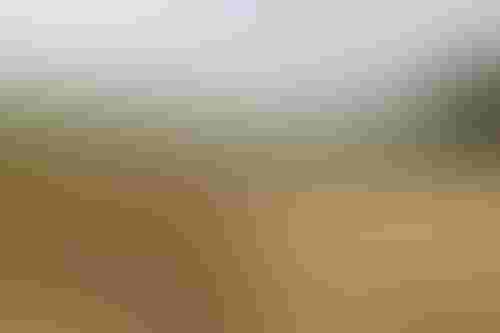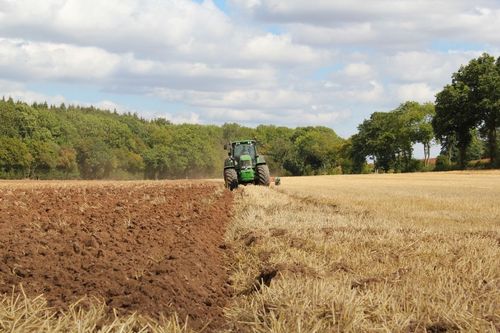 Could AI be the industry's savior?
Farming is arguably the world's oldest and most integral profession. In the early days of humanity, we celebrated those who knew how to grow food.
Flash forward a few thousand years, and the world's farmers face a very uncertain future.
Agriculture accounted for four percent of global GDP in 2018, according to the World Bank.
Analysis in 2016 found that 65 percent of poor working adults made a living through agriculture.
And then the COVID-19 pandemic came. Like most other businesses, it forced farms to reduce worker numbers to avoid the spread of the virus.
Due to closures, other businesses, like restaurant suppliers, canceled their orders – meaning farmers were left with crops nobody wanted.
Some farmers had to pulp their produce, but couldn't simply stop their operations, as orders could come back at any time and nobody could accurately predict when that would happen. There was a constant cycle of planting, growing, harvesting, pulping, and repeating.
Now, with the world opening up again, other issues are emerging.
Climate change is affecting much of the arable land – causing drought in some instances, and immense flooding in others. Either outcome leads to disaster for farmers.
The copious amounts of methane that some farm animals produce is worsening the situation. While human activity is the greatest cause of the climate crisis, rearing animals produces around 7.1 gigatons of Co2 per year, according to the Food and Agriculture Organization of the United Nations. That's 14.5 percent of all anthropogenic greenhouse gas emissions.
To exuberate farmers' plight still, workers are in short supply. Farmhands and picking roles have high proportions of migrant workers. Many have instead turned to roles in warehouses owned by the likes of Amazon, as corporations can often provide better pay than farmers.
The UK in particular is seeing a sizable farm worker shortage – following tougher migration rules post-Brexit. A UK Labour Force Survey suggested 27,000 people from other EU member states worked in UK agriculture in 2016. During peak seasons, like harvests, a temporary workforce of around 75,000 is needed, according to Commons Library documents.
Despite attempts from the government to loosen policies for people employed in businesses within the UK, the agriculture industry has seen a massive drop in migrant workers.
And the UK isn't alone. Overall industry hiring was down 11.1 percent, second only to the arts, according to figures from 2018-2019 from Rebootonline.
Could automation be the answer?
As employees dwindle, agriculture could well embrace AI and robotics with open arms.
Already, robotics startups are developing robots to conduct a plethora of farmyard tasks – everything from removing weeds to performing pruning.
And it's not just startups: the likes of Yanmar and John Deere, effective titans in the agricultural machinery space, are developing AI-enhanced solutions, including autonomous tractors.
Automated machines have the potential to improve farmyard safety – handling the trickiest of tasks – and increase productivity, as well as reduce overall costs.
Of course, automated farming is in its earliest stages. Startups and big firms alike are still finding their footing. Prototypes are only just being demonstrated. And initial costs will likely serve as a barrier to deployments.
But things can change quickly in the tech world.
So, while farmers may be suffering from sleepless nights, worrying about what issue may ruin their livelihood, they can rest a little easier knowing that automation may just be their savior.
Over the next few weeks, AI Business will be exploring the role of AI in farming. We'll be interviewing innovative startups and hearing from some of the market's biggest players to find out how AI and computer vision is changing agriculture for the better.
Keep up with the ever-evolving AI landscape
Unlock exclusive AI content by subscribing to our newsletter!!
You May Also Like
---