Mercedes to be responsible for crashes involving drive pilot system
Mercedes to be responsible for crashes involving drive pilot system
It is the first automaker to make such a commitment.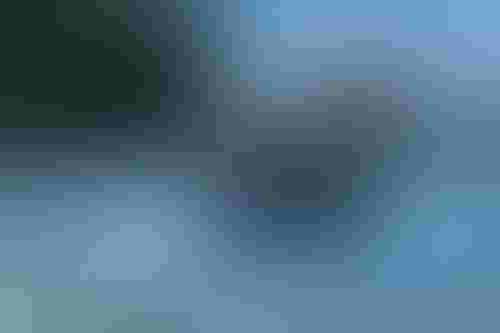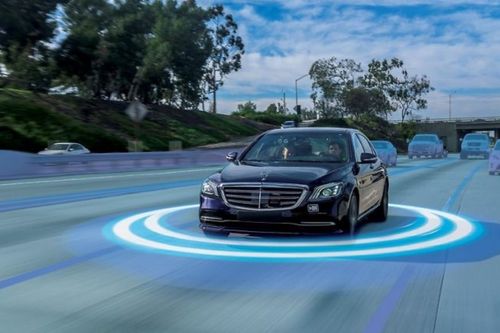 It is the first automaker to make such a commitment.
Mercedes' admission that it is prepared to take legal responsibility for accidents involving its cars when Level 3 Self-Driving mode is engaged has reignited the debate on legislation and guidelines for autonomous vehicles.
The German automaker has attracted worldwide headlines following its assertion that it will accept blame if a fault with its Drive Pilot system – fitted to the S-Class and EQS saloons – causes an accident.
Mercedes is the first car manufacturer to make such a commitment, creating a line of distinction between its system and Level 2 set-ups such as General Motors' Super Cruise or Tesla's AutoPilot. However, the commitment comes with qualifications; Mercedes added that if a driver "fails to comply with their duty of care" – such as not taking control of a vehicle fitted with Drive Pilot when prompted – the responsibility for any accident would lie with them instead.
In use, Drive Pilot allows drivers to take their hands off the wheel and let the car take control of key functions. Currently, it has been approved for use within geofenced parts of the German highway network at speeds just under 40 mph. 
But its wider introduction is coming sooner than you might think, with Drive Pilot senior development manager Gregor Kugelmann telling Road & Track, that by the end of 2021, it was the first automaker to get international certification for a Level 3 system. "We're aiming to get that for California and Nevada by the end of this year, and we're checking a lot of other states as well," he said. 
However, because the U.S. has very little federal legislation to deal with automated or semi-automated driving, Mercedes anticipates having to negotiate with individual states to develop a suitable framework. 
George Massing, Mercedes' vice president of automated driving, told Road & Track that he'd expect that some states may adopt rules that would be applied by "pioneer states like California and Nevada. And then, they'd have maybe two or three specific rules included in their region. But we will probably have to deal with each individual state because of the way you guys are organized as a country."
The confidence Mercedes has in its tech reflects the far greater control Level 3 affords a vehicle than Level 2, even though it can only operate under specific circumstances – for example on roads mapped by Mercedes for Drive Pilot use, during daylight hours and in clear weather.
However, while Mercedes' position may be perceived as a step forward, some believe it simply highlights the need for complete transparency for consumers on autonomous cars' capabilities.
New Safety Ratings Being Developed in the U.K. 
In the U.K., safety body Thatcham Research is developing new, independent consumer safety ratings to provide clarity on the performance and safe use of automated systems, and chief research strategy officer Matthew Avery claimed this latest development showed exactly why they are needed.
"The issue of liability in automated vehicles is complex and nuanced. It's too crude to suggest that the carmaker should be liable in all circumstances; there will be times when an accident is and isn't the carmaker's responsibility," he said.
Avery said it will be incumbent on carmakers to ensure those driving their cars are confident, comfortable and have a strong grasp of their legal responsibilities. 
"Absolute clarity is required for drivers in terms of their legal obligations behind the wheel and their understanding of how the system operates, especially during a handover from system to driver," he said.
"Fostering consumer confidence and trust in the first iterations of Automated Driving is paramount," Avery added. "This is where independent consumer ratings will have an important role to play in driving safe adoption by making people aware of systems that are not as good as others."
The project aims to deliver a proof of concept imminently.
This article first appeared on IoT World Today. Subscribe to the newsletter to get the latest IoT news straight to your inbox.
Keep up with the ever-evolving AI landscape
Unlock exclusive AI content by subscribing to our newsletter!!
You May Also Like
---