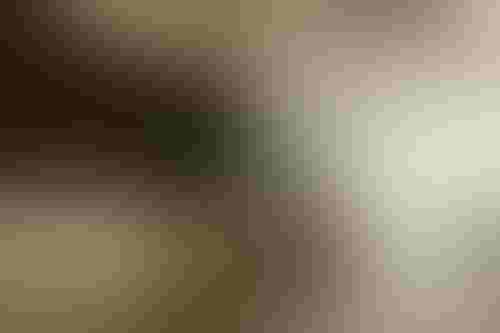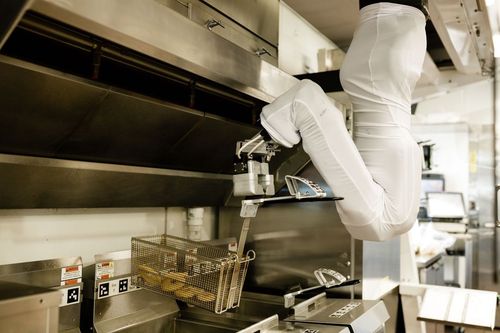 Miso Robotics, the startup developing autonomous kitchen assistants, has raised $35 million in a series D funding round.
CEO Mike Bell confirmed the company raised the cash, bringing Miso's total capital raised to $60 million.
"We couldn't be more excited," Bell said, while declining to say whether the company would consider going public.
"We are really fortunate for the positive momentum stemming from the strong demand and interest in our products, so we are always considering our options as the company grows and opportunities expand.
"We may eventually consider doing an IPO, but only when the time is right."
International expansion plans
Miso Robotics was brought into the public eye with its Flippy robot arm.
The product caught attention after it was tested in a small number of White Castle restaurants.
Since that initial deployment, the company has launched CookRight, a software as a service aimed at improving restaurant kitchen operations, and automated soda machines in partnership with beverage dispenser manufacturer Lancer Worldwide.
Earlier this year, Flippy was given an upgrade: Flippy 2, shown in November, the newer model can perform more than twice as many food preparation tasks.
Bell said the Miso team is "extremely grateful" for all the interest in its products and hopes to see similar momentum in 2022.
Looking to the year ahead, he said Miso is focused on solving the labor shortage crisis for as many restaurant partners as possible as well as enhancing and perfecting its products.
Another potential plan on the horizon could be international expansion.
Earlier this year, Miso's Buck Jordan told AI Business that the company is planning to take its kitchen bots to markets outside the U.S. to places including the U.K., Canada and Australia.
Jordan said in that interview that Miso would target countries that "have a larger output of frying products that are being sold."
Bell confirmed the expansion plans but did not mention a specific jurisdiction.
"This is something we are approaching gradually," he said. "There is strong potential in the markets Jordan mentioned. We've had initial conversations with several brands, so stay tuned there."
Big brand partnerships
Alongside its White Castle work, Miso has an ongoing partnership with Inspire Brands, the holding company behind Arby's, Dunkin' and Baskin-Robbins.
Its Buffalo Wild Wings sports bar franchise is currently testing Flippy Wings, a recently unveiled robotic chicken wing frying unit.
And Inspire has been testing Flippy Wings units in its Innovation Center in Atlanta, as well as in the Alliance Kitchen, its ghost kitchen for food delivery.
Once tests are complete, the machine could potentially make its way to a standalone Buffalo Wild Wings location next year.
Bell pointed to his team's partnerships with big brands, stressing it sets Miso apart from others in the kitchen automation space.
"Few others are innovating at the pace and with the successes that Miso has been able to achieve, and we have the real-time data from these partnerships to develop our strategies moving forward.
"We are looking into international expansion, and we also have some very exciting, new partnerships with well-known, industry-leading brands in the works."
Keep up with the ever-evolving AI landscape
Unlock exclusive AI content by subscribing to our newsletter!!
You May Also Like
---