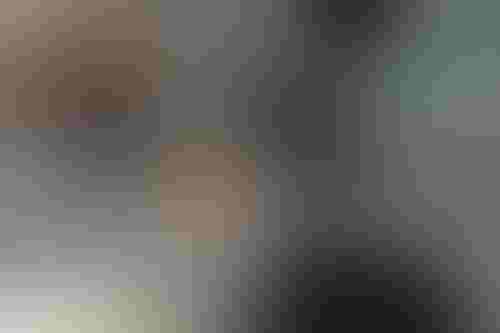 Tested at Buffalo Wild Wings

Miso Robotics, the startup developing autonomous kitchen assistants, has revealed Flippy Wings, a robotic chicken wing frying unit.
The system can identify food items, which it then picks up, cooks, and drops off into a hot holding area.
Flippy Wings makes the kitchen safer, Miso argues, due to the elimination of hot touchpoints and decreased oil spillage.
"From day one, Flippy Wings will cook more food with less waste and save staff for higher-value contributions," said Mike Bell, CEO of Miso Robotics.
"Flippy Wings's fries fresh, frozen or hand-breaded products like a pro, avoiding cross-contamination and increasing throughput while reducing costs. We think team members in restaurants everywhere are going to love having Flippy Wings working for them."
Spread your wings and fry
Flippy Wings has been deployed at Buffalo Wild Wings, the sports bar franchise operated by Inspire. Tests of the machine showed a 10-20 percent overall increase in food production speed, the startup said.
The first Flippy Wings unit, dubbed "Wingy," is currently installed at the Inspire Brands Innovation Center in Atlanta.
Another unit will be installed at Inspire's Alliance Kitchen, their ghost kitchen for food delivery, to test it in a real cooking environment, before eventually making its way to a standalone Buffalo Wild Wings location next year.
"Intelligent automation including AI and robotics will not only transform how we communicate with and take orders from our guests but also how we prepare and serve food to those guests," said Paul Brown, CEO of Inspire Brands.
"This transformation will ultimately result in improved efficiencies in our restaurants and an overall elevated experience for our guests and our team members."
Miso has several other pilot agreements with major brands in place, with more partner and product announcements planned towards the year's end.
Mmm, this is a tasty burger
Founded in 2016, Miso Robotics was thrust into the limelight with Flippy, a robotic system designed to automate the frying and grilling processes in the kitchen.
The robotic arm has already seen deployment in some White Castle restaurants.
Earlier this year, the startup began its crowdfunding campaign and has since raised $30m. It's also mid-way through a Series D round.
In May, Miso launched CookRight, a software as a service aimed at improving restaurant kitchen operations. It uses cameras to automatically identify and track products and kitchen tasks and is available via a subscription model.
Just a month later, startup partnered with beverage dispenser manufacturer Lancer Worldwide to develop automated soda machines.
Look, mom, I'm on TV
In other Miso news, Flippy will be appearing on chef David Chang's new Hulu docuseries, 'The Next Thing You Eat.'
Buck Jordan, the company's president, can be seen in the trailer telling Chang his team is installing Flippy into steakhouses "this year."
Jordan spoke with AI Business earlier this year and said that Miso is planning on taking its kitchen bots to markets outside of the US.
"Countries that have a larger output of frying products are being sold in the UK, Canada, Australia, France, but less so in others – there are certain countries that we'd go to first."
Keep up with the ever-evolving AI landscape
Unlock exclusive AI content by subscribing to our newsletter!!
You May Also Like
---