MIT researchers develop stamp-sized ultrasound sticker
MIT researchers develop stamp-sized ultrasound sticker
Goal is to make it as easy to wear as a Band-Aid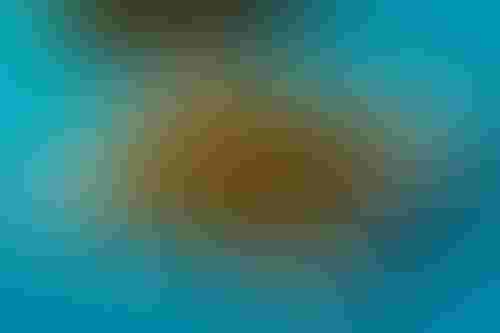 Goal is to make it as easy to wear as a smart Band-Aid
Researchers from MIT have developed a stamp-sized ultrasound device that sticks to the skin and provide continuous imaging of internal organs for 48 hours.
Currently, ultrasound imaging requires bulky, specialized equipment available only in hospitals and doctor's offices. The researchers are seeking to make ultrasounds as simple as putting on a Band-Aid.
"We envision a few patches adhered to different locations on the body, and the patches would communicate with your cellphone, where AI algorithms would analyze the images on demand," said Prof. Xuanhe Zhao, senior author of the study, which also includes researchers from the Mayo Clinic and Makihata Engineering.
"We believe we've opened a new era of wearable imaging: With a few patches on your body, you could see your internal organs."
The study is titled "Bioadhesive ultrasound for long-term continuous imaging of diverse organs" and it was published in Science.
Ultrasounds provide clinicians with live images of a patient's internal organs. But to capture those images, technicians use ultrasound wands and probes to direct sound waves into the body. These waves reflect out to produce high-resolution images of a patient's heart, lungs, and other deep organs.
In a bid to make the process easier, the researchers developed the sticky devices to produce live, high-resolution images of major blood vessels and deeper organs such as the heart, lungs, and stomach. They also are developing AI algorithms that can better interpret and diagnose the images. 
A group of volunteers wore the stickers in a study to test their effectiveness. The stickers maintained a strong adhesion and captured changes in underlying organs as volunteers performed various activities, including sitting, standing, jogging and biking.
While the current sticker design requires connecting them to instruments that translate the reflected sound waves into images - researchers are working to make the stickers wireless - the study's authors suggested they could have immediate applications.
For example, the devices could be applied to patients in the hospital, similar to heart-monitoring EKG stickers, and could continuously image internal organs without requiring a technician to hold a probe in place for long periods.
Keep up with the ever-evolving AI landscape
Unlock exclusive AI content by subscribing to our newsletter!!
You May Also Like
---