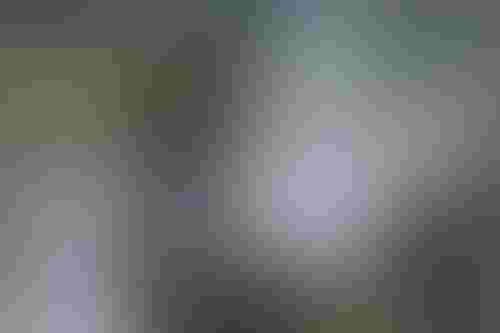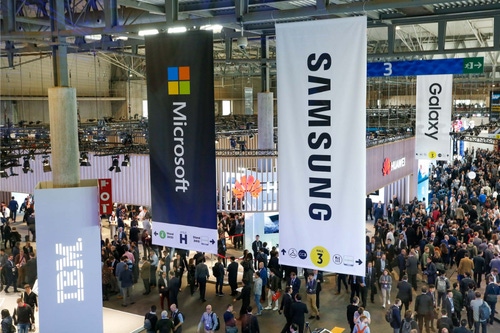 Running from Feb. 28 to March 3, MWC will see new product and technology announcements
Mobile World Congress, the largest mobile tech trade conference in the world, will go on as planned this year despite a still-surging Omicron variant.
The Barcelona conference will not see the likes of Lenovo and Sony as several high profile names opted to pull out.
However, AWS, Huawei, Nokia, Intel and others are expected to attend. MWC was canceled in 2020 and had a shrunken showing in 2021.
This year's event runs from Feb. 28 to March 3. It will see a flurry of new product and technology announcements, as well as a new focus on the Metaverse, and the application of advanced AI in telecoms.
Figure 1: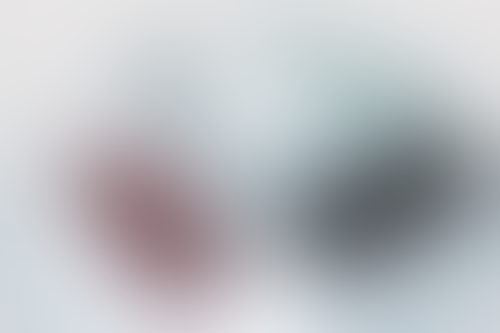 Among the tech being showcased:
Samsung will be showing off its new Galaxy S22 line of handsets, among other products. The mobiles have embedded AI tech to control screen brightness and improve camera quality. The company's MWC promo image also shows what looks like a new foldable phone and the latest in its Watch line.
Chinese handset maker Oppo will also debut its newest mobile devices – the Find X5 line. The smartphones will feature the company's MariSilicon X imaging NPU unit.
A new gaming smartphone and gaming tablet is going to be unveiled at MWC by Lenovo. The smartphone will be called the Legion Y90 while the gaming tablet will be dubbed the Y700.
And staying with smartphones, Honor will be unveil its Magic 4, though the Magic V is already being sold in China.
ZTE will be showcasing its new 5G TV set-top-box – the ZXV10 B960GV1. Powered by Android, the offering aims to provide users with high speed, low latency and high stability.
On a furry note, a cat wellness IoT company called PurrSong will be launching three new products: LavvieTAG (IoT fitness tracker), LavvieWater (IoT water dispenser) and LavvieBox (IoT litter box).
Speakers and sessions:
This year's notable keynote speakers include the CEOs of AWS, China Telecom, Nokia, Qualcomm, Telefonica, Vodafone and HTC, plus the deputy chair of Huawei.
Event sessions will revolve around six themes: 5G connectivity, AI, cloudnet, fintech, IoT and the future of tech.
This year's conference will see companies offering to do sessions only in-person, only virtual, or a combination of the two.
Here are our picks for the sessions to watch or attend in the coming week:
New Tech Order
A new tech future is at hand with next gen tech such as AI, cryptocurrencies, metaverse and the like are creating new ways to connect, inform and entertain. Speakers include the CEOs of Vodafone, Telefonica, China Telecom and others.
Mon, 28 Feb: 09:30 - 11:00 CET, Hybrid
Manufacturing Summit – Advanced Analytics and Robotics for 5G IoT in Manufacturing
Manufacturing IoT devices collect billions of real-time data points and this volume will only increase. Speakers will discuss integrated data analytics and services, advanced data algorithms with AI/ML, and more.
Mon, 28 Feb: 12:00 - 12:45 CET, In-person only
Manufacturing Summit – Private & Dedicated Networks for Industry 4.0
5G networks can enable private and dedicated networks – those for the exclusive use of a manufacturer or enterprise. Speakers discuss how these networks can meet industrial business goals with 5G IoT technologies.
Mon, 28 Feb: 12:00 - 12:45 CET, In-person only
AI Convergence: The next frontier for telco
This session will take a closer look at how the telco of today is harnessing AI to transform itself and connect with customers, how they see the technology evolving and what the future of an advanced secure network looks like. Speakers from the likes of BT, Orange and Nvidia are among those on the panel.
Mon, 28 Feb: 14:45 - 15:45 CET, In-person only
Building trustworthy AI
The session brings together researchers, businesses and civil society representatives to analyze and debate how the industry can keep on developing AI in a safe and ethical way without killing innovation.
Mon, 28 Feb: 15:20 - 16:00 CET, In-person only
Artificial Intelligence: An Ethical Overview
The Catalan Data Protection Authority will be discussing the state of AI regulations, cultural differences, cognitive biases, and what we can do to face these challenges in the near future.
Mon, 28 Feb: 15:20 - 16:00 CET, In-person only
AI in Healthcare: Beyond the buzz
Here from five European startups including Leuko, Orbit Health and NU-RISE to talk about disrupting healthcare with exciting innovations in oncology, neurology, patient monitoring and more.
Wed, 2 Mar: 12:00 - 12:30 CET, In-person only
Fintech & Metaverse
Thought leaders from Block, Mobilium and Sotheby's talk all things metaverse – NFTs, gaming and entertainment, banking and more. Here their thoughts on the biggest digital trend in the world right now.
Wed, 2 Mar: 09:30 - 10:45 CET, Hybrid
Making sense of sensors
Join speakers from Toshiba, Microsoft, Arm and Levono as they talk all things sensors. The panel will discuss how sensors have become so crucial to the operation of many of today's businesses and how companies can more effectively use the data collected to make intelligent decisions and improvements to the efficiency of their operations.
Mon, 28 Feb: 17:15 - 18:00 CET, Hybrid
Keep up with the ever-evolving AI landscape
Unlock exclusive AI content by subscribing to our newsletter!!
You May Also Like
---