MWC '23: AI, Web3, Advanced Computing to Change Telecom
MWC '23: AI, Web3, Advanced Computing to Change Telecom
Telefonica CEO Jose Maria Alvarez-Pallete speaks on the new era confronting the telecommunications industry.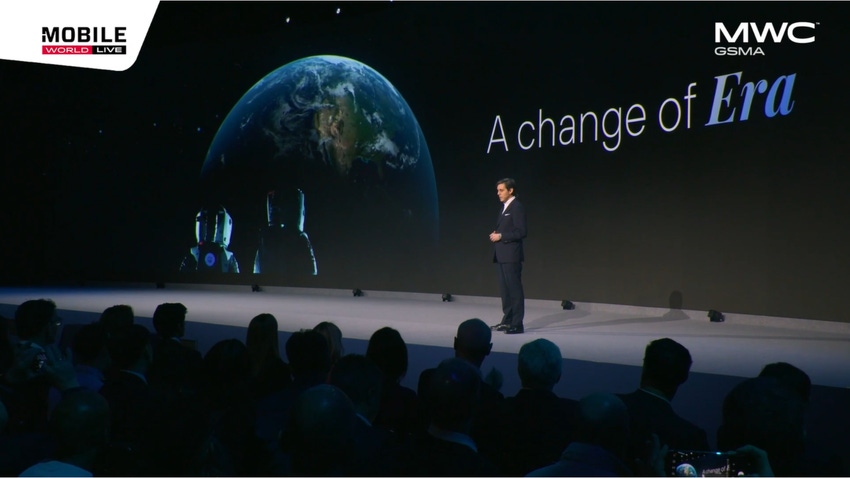 At a Glance
AI, web3 and advanced computing will transform telecom networks.

Web3 brings an exponential explosion of data traffic. Telecom networks must change to accommodate this traffic.

Open Gateway is a framework for a standardized API that will create the network of the future.
Fifteen years ago, the smartphone turned the cell phone into a mobile computer, giving rise to new digital services and social experiences.
"Working together, we changed the world," said Jose Maria Alvarez-Pallete, chairman and CEO of Telefonica, one of the largest telecom operators in the world and based in Spain, at Mobile World Congress 2023.
Today, the telecommunications industry stands at the cusp of another major transformation, sparked by AI, Web3, telco advances and computing. A build up of disruptive technologies, he noted, historically brings in a new era.
Telecom has little choice but to change. The last 10 years brought a 27-fold increase in data traffic and the next decade promises a similar growth, he said, to be brought about by Web3. Considered the next iteration of the world wide web, Web3 speaks to decentralization, cryptocurrencies, blockchain and a token-based economy.
Web3 is going to usher in exponential volumes of data − and telecom providers must be prepared to carry this traffic on their networks.
"Moving from today's connectivity to data of the future is a bigger leap than moving from black and white photography to 3D virtual reality," Alvarez-Pallete said.
Telecom networks of the future
"Connectivity is the foundation of everything that is digital today and tomorrow," underpinned by the three pillars of low latency, programmable networks, and cloud and edge computing capabilities, the executive said.
That means today's phone companies need to "reimagine" itself from copper wires transmitting voice calls, 2G wireless, 3G and 4G to full IP fiber and 5G networks, he said.
Telcos also need to transition from hardware-based reactive networks to software-based smart networks, from measuring voice minutes to gigabits per second capacity, latency and processing; from interconnecting voice to open APIs; from tailor-made integration to the global ecosystem of interconnected platforms; from telco service provider to bidirectional tokenized platform; from commercial bundles to a digital supermarket; from carrier to a Web3 company.
How? Through standardizing APIs, the industry plans to create another common standard just as it did 37 years ago with GSM (precursor to 4G that was used by most of the world's smartphones). "This is no longer a telecom network," Alvarez-Pallete predicted. "It is a massively decentralized and distributed supercomputer."
The solution is Open Gateway, a framework of common network APIs designed to provide developers with universal access to operator networks. It has 21 telecom carrier signatories that together serve 3.9 billion people. With Open Gateway, developers and cloud providers can deploy services more quickly across operator networks through single points of access.
"The telco network is the last infrastructure frontier that was not available as code," Alvarez-Pallete said. "We are changing that paradigm."
Keep up with the ever-evolving AI landscape
Unlock exclusive AI content by subscribing to our newsletter!!
You May Also Like
---