MWC '23: Ukraine Startups Innovating Amid Adversity
MWC '23: Ukraine Startups Innovating Amid Adversity
'Brave' Ukraine delegation given the spotlight on the final day of Mobile World Congress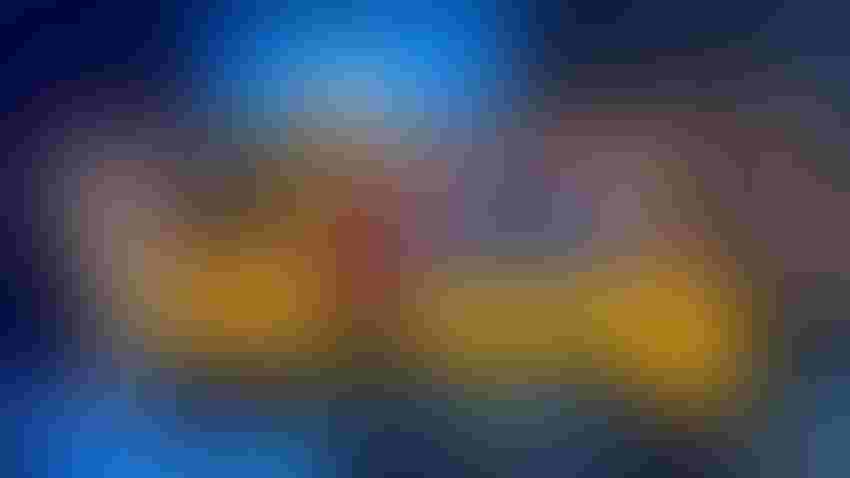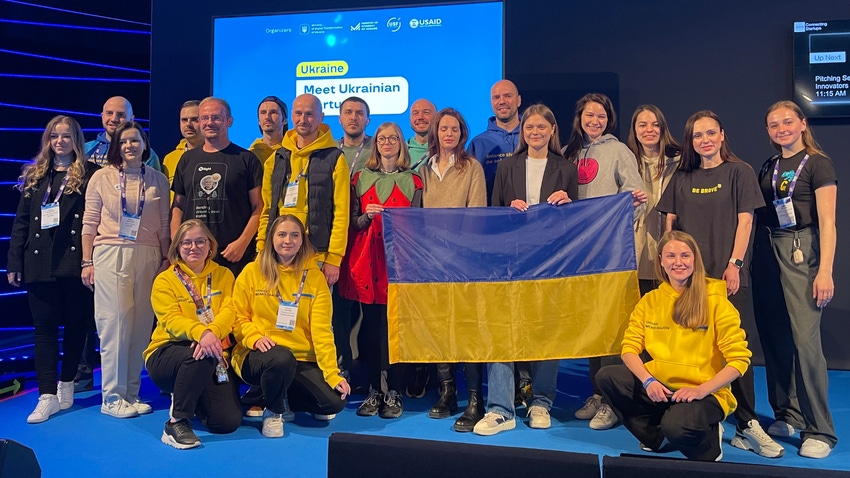 It has been one year since Russia invaded Ukraine, and war still rages on. Fierce fighting in and around the city of Bakhmut sees a resurgent Russia trying to regain the enormous amount of footing lost to the defiant defenders.
But some 2,000 miles away in Barcelona, a little bit of hope shines as Ukrainian startups were given the chance to showcase their companies at Four Years From Now (4YFN), the startup-focused event co-located at Mobile World Congress.
Some eight startups were chosen by a panel of judges to participate, with support provided by the USAID Competitive Economy Program in Ukraine (USAID CEP) in cooperation with the Ministry of Digital Transformation of Ukraine and the Ukrainian Startup Fund, with the assistance of the Ministry of Economy of Ukraine.
Ievgeniia Bespalova, honorary IT ambassador of Ukraine, said that even during wartime, Ukraine has "a lot to offer" with some 2,000 startups still operating across various verticals including fintech and health care.
"Ukraine is brave, and we are not afraid of difficulties," said Bespalova, "despite the war, we have new startups and projects launching."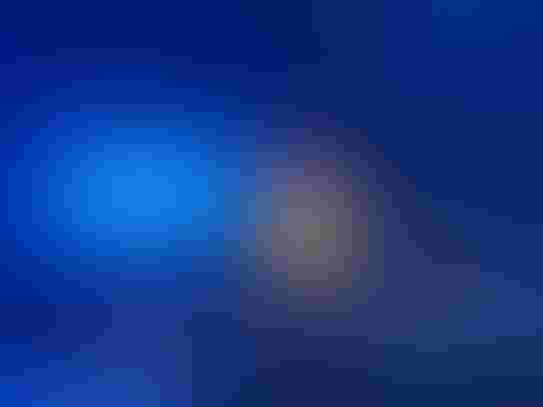 She explained that the best way to support Ukraine's startups is to work and engage with them. "It's important for us right now and we are very grateful. We are working as hard as possible to develop the country's economy and technology ecosystem."
Here are some of the Ukrainian startups that got a chance to present.
Zeely is a mobile web store and AI-powered ad builder that helps small business owners sell online. Users can build a website in around nine minutes.
The app is designed to enable small businesses to build a sales-oriented website with ease. Platforms created using Zeely can utilize integrations from Facebook and Google Ads and Analytics.
Around 8,000 businesses are already using the platform, with Zeely reporting users in the U.K., Mexico and the U.S. among other nations.
Users can try the app for free for seven days, with a weekly subscription price costing $19.99, although users can choose a pricing plan that suits the size and stage of their business.
Alina Bondarenko, the startup's chief communications officer, said that current website-building tools lack AI capabilities compared to Zeely.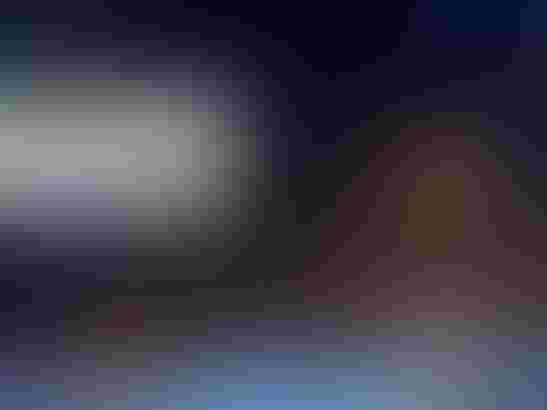 Bondarenko, who previously worked for the fashion magazine Vogue, said Zeely's user retention rate after four months was 80%.
The company attracts on average 15 new customers every day despite having no sales team, just a sole support manager.
XSight is a multiplayer AR platform designed to provide 'adventures' for its players.
The platform creates experiences akin to Pokémon Go with multiplayer functionality, according to the company's founder Sergii Kozyrev.
Using their mobiles, users can get real-time information about nearby players and places. Simply pointing an XSight-embedded device at a location and clicking Search lets users find out more about the places and things to do around them.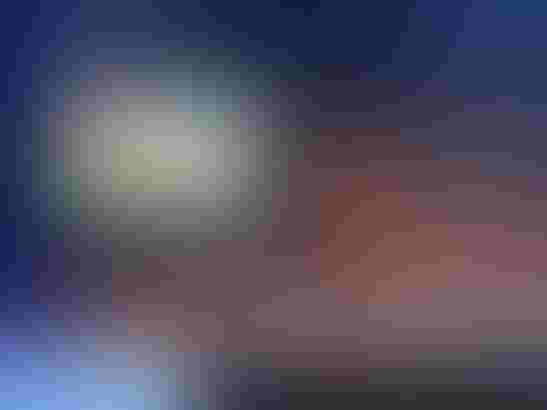 Kozyrev explained that users get three free adventures, after which they have to pay with tokens to get more. Users and brands can also buy tokens to build their own experiences and adventures.
XSight uses an innovative algorithm that can identify people in real-time but uses no facial recognition.
Kozyrev said that some six months after launch, XSight has around 200 monthly native users, and 35 daily users with 15% of downloads coming from user invites. But he wants the platform to grow, with XSight aiming for Gen Z and high school-age users.
Vanongo is an AI-powered last-mile logistics platform. The Ukrainian startup provides a platform designed to enable transparent and precise delivery for merchants.
Vanongo offers a SaaS solution that connects and digitizes last-mile deliveries, enabling upselling to the door.
Built with small businesses in mind, Vanongo's software has been used on more than half a million deliveries across Central Asia, the EU and the U.S. Vanongo also partners with Google Mobility, reselling its solutions for SMEs.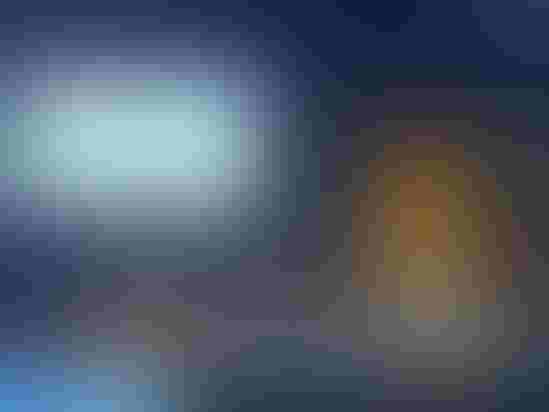 Co-founder Viacheslav Levchenko said Vanongo's software is compatible with Amazon Flex – kind of like Uber for deliveries of Amazon products − "without any integration fee."
Finmap is a cash flow management tool for small and medium-sized businesses. Users can receive real-time visibility on cash gaps to improve decision-making.
The platform boasts integrations with over 2,800 banks and payment platforms, including Payoneer, Revolut, Stripe, PayPal and Wise.
Finmap's AI generates easy-to-understand reports based on the user's financial data.
Oleksandr Solovei, CEO and co-founder, said Finmap is designed for SMEs, including agencies, constructors, developers and other project-based companies.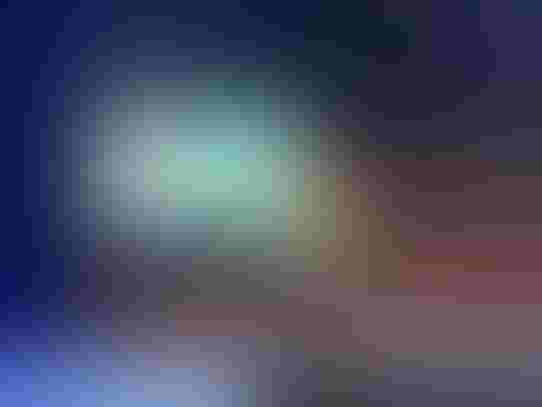 "We're not doing any tax accounting or bookkeeping," he said. However, "we help small businesses manage their finances day-by-day the way they were used to doing that in an Excel spreadsheet."
Finmap is scaling in Central Europe, although Solovei said it was the "very beginning of our global expansion."
Some 2,000 businesses from more than 50 countries use Finmap, including Ukraine, Poland, Kazakhstan, Czech and the U.S., among others.
SUITSME is a fashion game in which you participate in fashion challenges as a stylist.
Users create XR avatars and dress them in outfits. Avatars are submitted for fashion challenges, which other users then vote on. The more votes you get, the better outfits you are rewarded.
Users can also purchase fashion items seen in the game via the app, from retailers that are both local to Ukraine and internationally.
Launched in November 2021, the SUITSME app has been installed five million times and has around 80,000 daily active users. The game's player base grew a reported 10 times in 2022.
Galyna Iefremova, CEO and founder of SUITSME, said players created 34 million looks last year.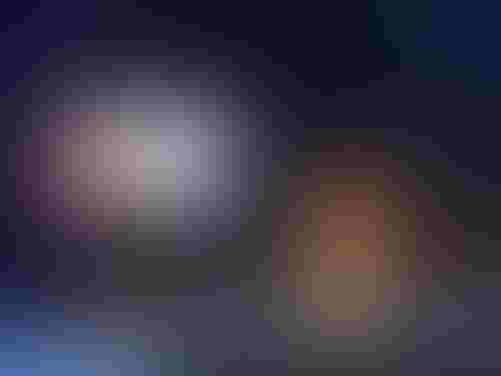 She said that the 200 live fashion challenges are "carefully created" by the app's content team, with more than 8,000 in-game garments made available to players. Around 70% of the 35 professionals designing the in-game garments are females, Iefremova added.
DeHealth is an AI-augmented decentralized app for secure and anonymous storage of patient and health care data.
The DeHealth app creates a digital medical card, DeHealth ID, which includes personal data, allowing the company to identify the user in the system and verify their identity. Users can then gain tokens for adding and distributing data to researchers anonymously. The tokens are used for all transactions in the platform's ecosystem.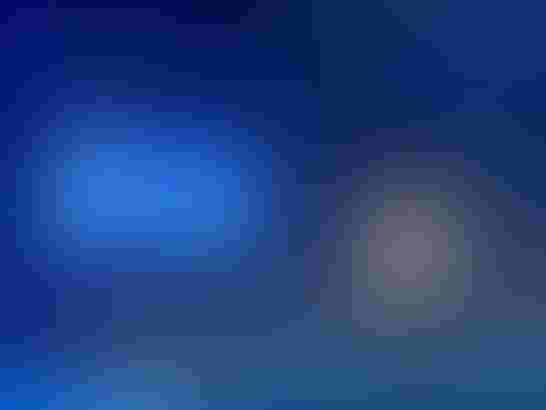 Anna Bondarenko, co-founder of DeHealth emphasized that her team employed strict security and data protection measures to ensure data accuracy and privacy of user data.
She said that DeHealth launched its web application six months ago and now has more than 70,000 users from over 80 countries.
Keep up with the ever-evolving AI landscape
Unlock exclusive AI content by subscribing to our newsletter!!
You May Also Like
---