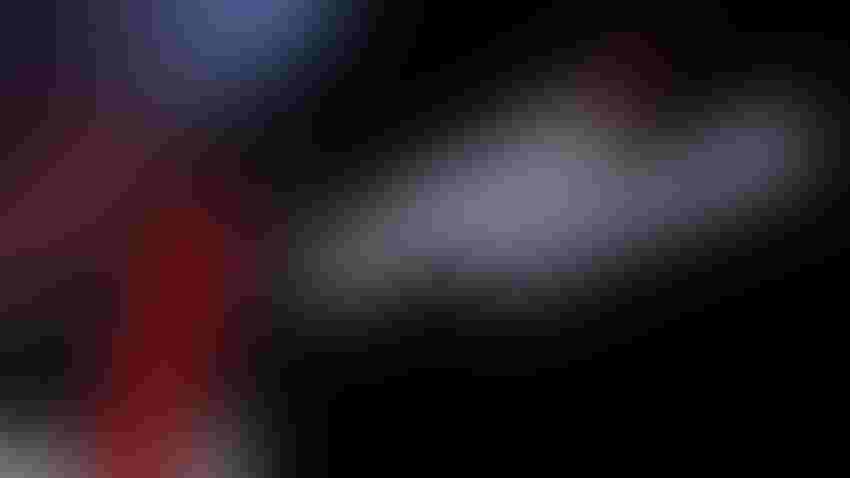 At a Glance
Verizon showcased a 5G-powered, multi-camera system that improves fan experiences.

Sports teams use Verizon's system to generate player data and improve performance.

Verizon is testing a retail use case using AR that lets shoppers try on goods virtually.
The Super Bowl halftime show is an eagerly anticipated event, almost as much as the game itself. And fans this year were given a new way to watch it by Verizon, which deployed its 5G-powered, multi-camera system enabling fans to watch from multiple angles in real time.
The camera system enabled fans to view seven different angles of Rihanna's performance in real-time – meaning if they are sitting in the stadium, they can get a better view on their handsets.
The system, first showcased in Super Bowl 2022, is built on a private 5G network that is improving fan experiences, according to Massimo Peselli, chief revenue officer at Verizon Business, speaking at Mobile World Congress 2023.
Peselli explained that the experience-improving network expanded beyond just viewing the halftime show, stretching across checkout-free kiosks and other points of interest in NFL arenas.
And the network can also be applied to things like improving and managing stadium operations and even improving coach-to-coach communications.
The NFL recently chose Verizon to be its private network provider on a five-year deal.
Peselli explained that the private networks were trialed outside of the U.S. before they were applied in the NFL. Stadium settings in Mexico, Germany and the U.K. were given access, which proved successful enough that Verizon brought it back to the U.S., he explained.
Beyond the NFL
Verizon's networks are also used in soccer as well as American football. The company is working with Premier League clubs Liverpool and Manchester United with similar services, including Extreme Wi-Fi 6 access points to provide low latency Wi-Fi connectivity.
For Sanjiv Gossain, general manager and head of EMEA at Verizon Business, the NFL use case showed it can naturally apply to other sports and stadiums.
"Once you start opening up connectivity, new ideas and new use cases come to the fore and you get to really take advantage of this stuff," said Gossain.
He said some Premier League clubs are using the now improved connectivity capabilities to monitor and upload data of players training in real-time.
"Players these days in football wear data-tracking devices. Rather than just taking it and uploading it later on for analysis you can have real-time data because of the latency and speed of connectivity, which then you can make decisions on players."
In the world of basketball, the Phoenix Suns are using Verizon's systems for the same use, to generate player data not only to make decisions but to improve player performance.
Peselli said that players have expressed appreciation for the system helping them improve, adding, "every athlete is kind of a business themselves. … They love it because that extends their career and makes them a better player."
But just as the technology can be applied to varying sports, so it can to other industries. Verizon's cashless shopping kiosks can be extended to high-street retail environments.
Gossain said that one such use case taps augmented reality for shoppers to try on goods, like a watch. He revealed that Verizon is working with a luxury retailer to look into the possibility of creating hologram models that showcase items in the store.
Gossain said retailers would have a box in the store that would project a life-size image of a model wearing the brand's product to give customers an immersive look at what's on offer.
"It sounds a bit gimmicky, but when you see the technology it does bring to life the nuances in the apparel, how you can turn that around, and so on," he said.
Keep up with the ever-evolving AI landscape
Unlock exclusive AI content by subscribing to our newsletter!!
You May Also Like
---