NASA Scientist Evokes Star Trek Diversity to Enable Interplanetary Travel
NASA Scientist Evokes Star Trek Diversity to Enable Interplanetary Travel
Uhura's daughter outlined tech needed to take humanity to Mars, the moon and beyond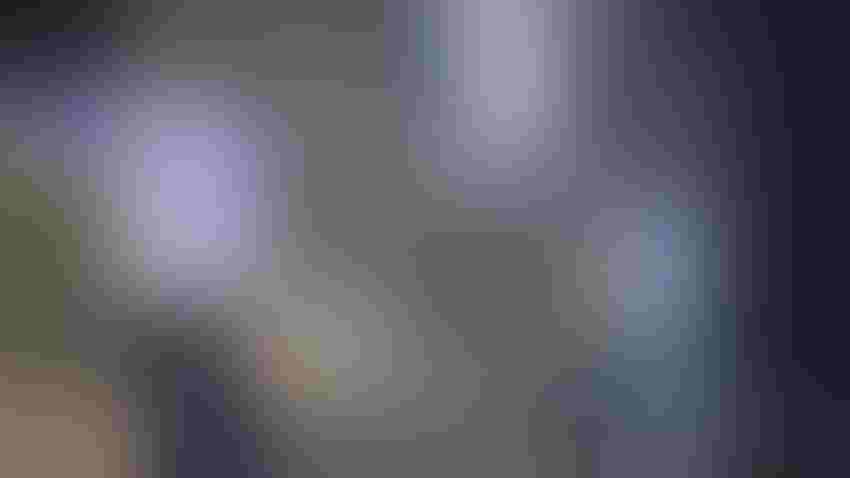 At a Glance
NASA's Christyl Johnson says diversity will help power interplanetary exploration.

AI is helping NASA reduce development time and production costs.
When Gene Roddenberry created Star Trek in 1965, he was prescient in a startling way for his time: He showcased a racially diverse cast as the best team in the fleet.
It is this disregard for race, tapping human talent in whomever it is found, that will be needed to take humanity to the moon, Mars and beyond, according to NASA scientist Christyl Johnson, deputy center director for research and technology at NASA Goddard Space Flight Center.
Speaking at Tech Show London on International Women's Day, Johnson said humanity needs to unite and embrace diversity to achieve improbable feats such as going to Mars. She is the adopted daughter of the late Nichelle Nichols, whose groundbreaking portrayal of Star Trek's Uhura paved the way for African Americans on screen.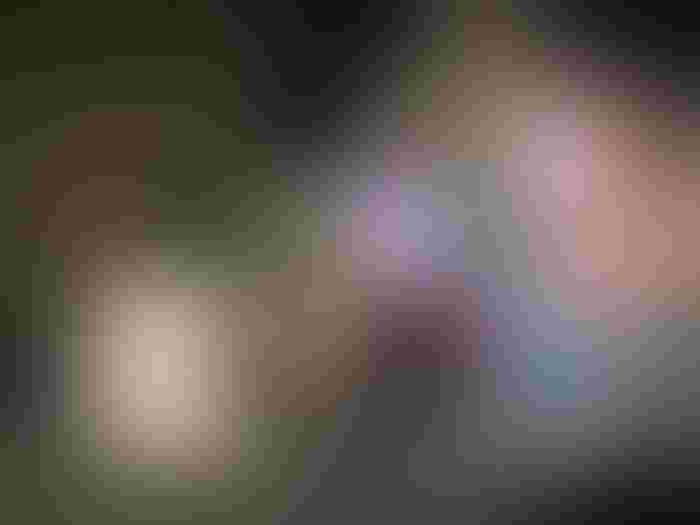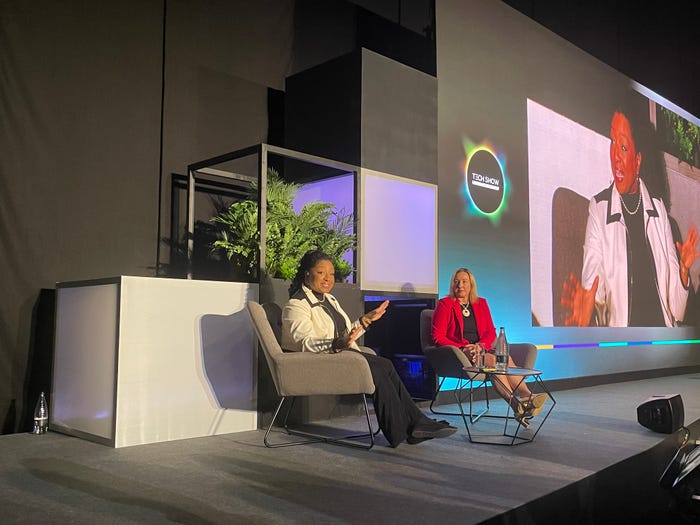 From left, Christyl Johnson and the moderator
Johnson emphasized the need to bring in diverse voices when developing new ideas and technologies, since having only one race represented would likely lead to similar solutions.
"It doesn't matter what you look like, it doesn't matter where you come from. What matters is we get the most innovative minds to the table so that we can make it work. And that is what we have benefited at NASA."
One way Star Trek has often proved far more fiction than science has been in its portrayal of AI. Androids such as Data and Lore pandered to Hollywood's fantasy view of AI compared to more grounded scientific realism shown in the TV show.
For Johnson and NASA, AI in reality is a tool to aid their missions to the moon and Mars. The space body recently showcased that it is using AI tools to design spacecraft and mission hardware.
Johnson said using AI can reduce development and construction costs, reduce design time and produce results unreachable by humans.
NASA's Evolved Structures project, for example, saw an algorithm-based system design structural mounts for telescopes that were similar in shape to a skeletal structure.
But Johnson said NASA could use AI beyond this. "(AI) is a prominent feature that I am investing in a lot more right now, because I know where it is going to be taking us."
Tech in the year 2100
Johnson looked ahead to the year 2100 to get a glimpse of what tech 'might be' to power interplanetary travel.
For one, technologies such as VR and AI could be used to improve surgeries while quantum communications could enable reduced lag when transferring data from Earth to Mars.
But it does not have to be as far off as 2100, with technologies being developed here on Earth that is potentially applicable for use on the Red Planet.
For example, she spoke about the International Space Station's system that can produce drinkable water from waste liquid, which could be applied to Mars given the scarcity of water on the planet. The space toilet can filter out 99.9% of bacteria from urine and sweat.
And the Goddard Center's work on the James Webb telescope included providing a novel method to measure the curvature of mirrors to ophthalmologists.
"If we come together as a community, and we unite to do something extraordinary, that is how we achieve the impossible," Johnson said.
Keep up with the ever-evolving AI landscape
Unlock exclusive AI content by subscribing to our newsletter!!
You May Also Like
---