NATO at risk of losing AI innovation race to Russia, China
NATO at risk of losing AI innovation race to Russia, China
U.S. think tank warns of falling behind if private sector innovation is neglected.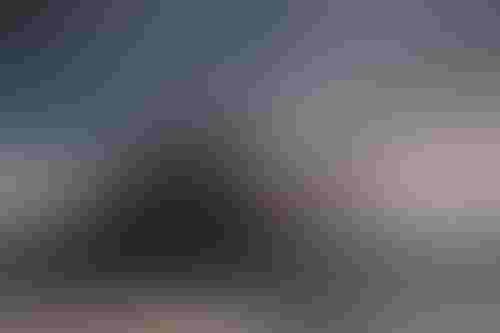 U.S. think tank warns of falling behind if private sector innovation is neglected.
The North Atlantic Treaty Organization (NATO) should standardize and regulate AI to keep up with rivals, according to findings published by the U.S. think tank, Center for European Policy Analysis (CEPA).
CEPA's comments came as it published a series of AI-related recommendations for NATO amid growing geopolitical tensions with the likes of Russia, China and North Korea.
Its recommendations include AI standardization, encouraging and improving AI literacy and spurring private sector innovation.
Such undertakings would allow NATO allies to better scale and deploy AI – and keep pace with rivals.
"These new capabilities will revolutionize NATO's military and strategic affairs, thus strengthening NATO's ability to fulfill its essential core tasks of collective defense, crisis management and cooperative security," CEPA's Nicholas Nelson and Nico Luzum wrote.
The pair cited AI projects being undertaken by adversaries, including China's attempts to develop purported mind-controllable drones and AI assistants for fighter pilots.
But NATO allies have their own capabilities – including U.S.-developed autonomous tanks and British-made systems that provide ground troops with information on the surrounding terrain.
The think tank's study suggests that at present, NATO is leading the AI race – but risks losing its competitive advantage to peer competitors "competitors if allies fail to leverage the private sector, coordinate implementation and engage with the public."
CEPA suggests that NATO allies should accelerate AI adoption and actively encourage private sector innovation.
"Ultimately, we hope that these recommendations enable NATO allies to better innovate, scale, deploy, and integrate AI and autonomy-based technologies to form agile, system-wide solutions.
NATO to test quantum and hypersonics
NATO has found itself on the ropes of late – it's had to contend with Russia's illegal invasion of Ukraine, increasing missile tests from a rambunctious North Korea and the ever-growing technological might of China.
Last October, it signaled AI as a potentially game-changing addition to its arsenal, with its members formally adopting an AI strategy to try and maintain a technological edge against its adversaries.
That strategy includes plans to spend $1 billion to "futureproof" the security pact. New test centers will open in both Europe and North America that will focus on several technologies, including AI, autonomy, quantum and hypersonics, among others.
Separate from its strategy, NATO is also planning on setting up DIANA, or Defense Innovation Accelerator of the North Atlantic, which models itself as a transcontinental version of the U.S.'s Defense Advanced Research Projects Agency (DARPA).
DIANA will be tasked with managing the NATO Innovation Fund, which will receive $82.6 million a year for 15 years.
Image: NATO
Keep up with the ever-evolving AI landscape
Unlock exclusive AI content by subscribing to our newsletter!!
You May Also Like
---