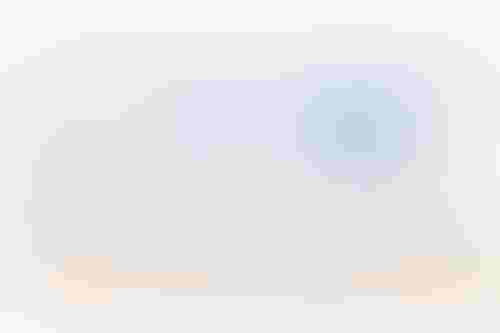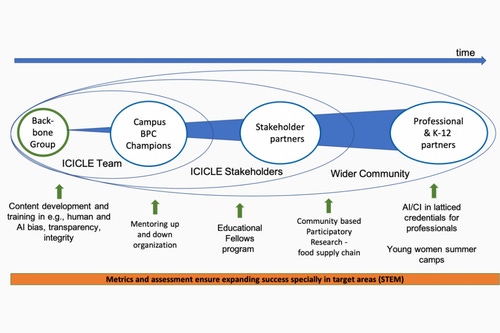 ICICLE will develop practical AI applications
The US National Science Foundation (NSF) has launched ICICLE — the AI Institute for Intelligent Cyberinfrastructure with Computational Learning in the Environment.
Led by the Ohio State University (OSU), the organization will aim to "transform today's AI landscape from a narrow set of privileged disciplines to one where democratized AI empowers domains broadly through integrated plug-and-play AI."
ICICLE will receive $20 million from the NSF over the next five years to fund its research.
"A lot of people are using [AI], but it is still limited to advanced technical people. How do we take it to the masses?" asked professor Dhabaleswar Panda, principal investigator for ICICLE at OSU.
"That's where we want to take AI – a plug-and-play version which will be democratized so that anybody can use it over the years."
You're as cold as AIce
ICICLE was one of 11 new national Artificial Intelligence Research Institutes that secured NSF funding.
Among the grantees, the University of California at Berkeley, the University of Southern California, and the Georgia Institute of Technology established the National AI Institute for Advances in Optimization. It will be researching approaches to predicting and quantifying uncertainties by fusing AI and mathematical optimization.
Other institutes will be researching whether AI-based technologies can help older adults lead more independent lives, improve agriculture and food supply chains, and enhance online learning.
ICICLE was fully funded by the NSF. Other institutes were not, however, with the likes of Google, Amazon, and Accenture providing partial funding for research ideas.
Intel partly funded the UC Berkeley optimization institute, as well as TILOS, a University of California San Diego-led initiative to research learning-enabled optimization at scale.
Alongside plans to establish a supercomputing hub for AI, ICICLE will be developing rubrics for training researchers, and design a roadmap for AI-driven science and digital infrastructure.
Initially, its systems will be built and proved around three application domains — smart foodsheds, digital agriculture, and animal ecology.
"The ICICLE platform will be open source," said Joe Stubbs manager of the Texas Advanced Computing Center's cloud and interactive computing group. "One of our primary goals is to create unifying standards that can break down barriers to accessing and successfully using Al."
Keep up with the ever-evolving AI landscape
Unlock exclusive AI content by subscribing to our newsletter.
You May Also Like
---