Next-gen medical response drones sent to Ukraine
Next-gen medical response drones sent to Ukraine
Draganfly's UAVs are updated with custom features for service in Ukraine.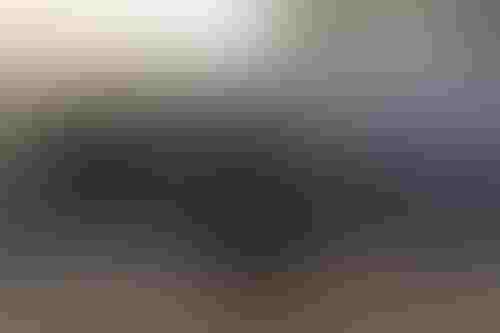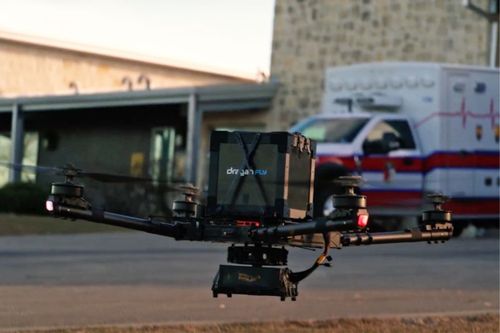 Draganfly's UAVs are updated with custom features for service in Ukraine
Drone and AI systems manufacturer Draganfly Inc. has deployed its next-generation Medical Response Drones to Ukraine, where they will be used to bring aid to soldiers and civilians in hard-to-reach parts of the war-torn country.
Draganfly's first Medical Response Drone was delivered to Ukraine in May, and several more have been deployed since. This latest batch has been customized by Draganfly engineers with specialized hardware and software tailored for use in Ukraine. 
The new features include an automatic payload-drop function that uses proximity sensors to release cargo from several feet above the ground, an expanded communication range and enhanced first-person viewing capabilities to facilitate day or night operations.
All of the drones, which can carry up to 35 pounds, have been outfitted with temperature-controlled containers. The Medical Response Payload boxes are made to transport temperature-sensitive medical supplies, including insulin and medicines, blood, pharmaceuticals, vaccines, water and wound-care kits.
This latest shipment builds upon previous orders from health care supply chain company Coldchain Delivery Systems, which has been sending medical-response drones to Ukraine via the nonprofit Revived Soldiers Ukraine (RSU). The 501(c)(3) organization was founded in 2015 following Russia's first invasion. Based in Orlando, Florida, the organization works to bring medical and humanitarian aid to Ukraine.
"Draganfly's Medical Response Drones are helping to ensure we can access hotspots in Ukraine," RSU president Iryna Vashchuk Discipio said. "Draganfly's ability to provide high-tech solutions is crucial in providing timely and safe medical supplies to communities affected in this crisis."
Based in Saskatoon, Saskatchewan, Draganfly has been manufacturing drones since 1998 and counts numerous companies and government agencies as customers. The publicly traded company's personnel also work on U.S. military assets like the Scan Eagle and Predator II unmanned aerial vehicles.
"Draganfly is excited to provide our next generation Medical Response Drones to be utilized by RSU in Ukraine," Draganfly president and CEO Cameron Chell said. "We have seen first-hand how delivering critical medical supplies and equipment in hard-hit areas of the country makes a difference in their ongoing efforts during this conflict."
Ukraine's use of Draganfly drones is the latest deployment in a conflict augmented by unmanned ariel vehicles. Check out AI Business's analysis of how drones are changing modern warfare.
This article first appeared on IoT World Today. Subscribe to the newsletter to get the latest in IoT straight to your inbox.
Keep up with the ever-evolving AI landscape
Unlock exclusive AI content by subscribing to our newsletter.
You May Also Like
---