Nielsen's Jean-Pierre Abello: AI could help save consumer advertising
Nielsen's Jean-Pierre Abello: AI could help save consumer advertising
Nielsen's Jean-Pierre Abello: AI could help save consumer advertising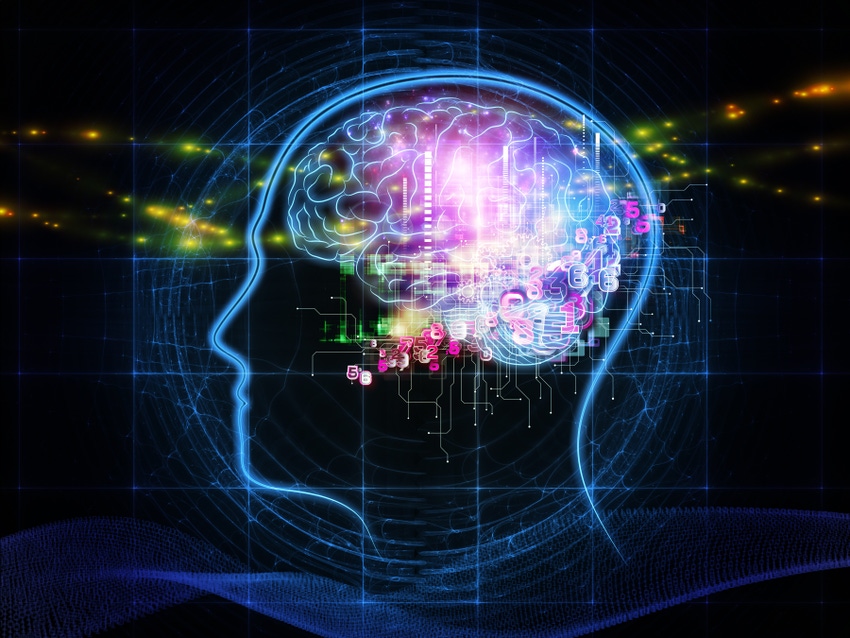 AI Business recently got the chance to speak to Jean-Pierre (JP) Abello, Director of Global Engineering R&D at Nielsen.
Nielsen is a leading global, independent measurement and data company for consumer goods, consumer behaviour, and media. With a presence in more than 100 countries, Nielsen provides clients with a comprehensive understanding of what consumers watch and what they buy – on both a global and local basis – and provide insight on how those choices intersect.
As part of Nielsen's thought leadership team, JP currently leads Global Engineering R&D for the Internet of Things, Connected TV and Digital Media.
He recently published a featured article on IoT in the Nielsen Journal of Measurement and is an active member of the W3C, IAB, ATSC, CTA, IoTC, TV Academy. He also serves as the co-chair of the IoT Consortium sub-committee on Privacy & Security, and a judge for the CES Innovation Awards and the Emmy Awards.
Many business leaders focus on the increased efficiency and reduced costs that the implementation of AI can bring about. JP on the other hand believes that AI is going to impact business most in areas where human decision making alone is currently unable to achieve the desired actionable intelligence goals. His example is a nod towards his keynote at the upcoming AI Summit:
"In the consumer space, the recent increase in programmatic ad buying and web trackers has led to an advertising explosion on the web that has degraded the user experience so much that consumers are increasingly resorting to ad blockers. This has grown so much in the past couple of years that it is now threatening businesses that depend on web advertising for their revenues."
How can AI be used to tackle this, though? JP explains:
"Machine learning and predictive analytics could help turn this around by transforming advertising into something more similar to a virtual personal assistant, which knows the best locations and times to make suggestions that are both useful and welcome by users.  This goal will require access to vast amounts of high-quality real-time data, which consumer IoT devices (Connected Home, Connected Car, Wearables, etc.) could provide as they become more mainstream. This will help reduce friction in the advertising experience, leading to greater consumer acceptance."
Speaking about the challenges that the enterprise faces as it looks to adopt AI, JP sees data as a problem area:
"Two of the biggest obstacles today are the absence of a common broad data taxonomy and the fragmentation and inconsistencies in data collection frameworks.
"Without the ability to aggregate and combine data from multiple consumer devices and services, it will not be possible to feed the advanced AI algorithms needed to produce that level of results."
As a data-driven company working on a global scale, there is surely potential for AI to have a major impact at Nielsen? Indeed, JP reveals the AI technologies they are already using:
"Machine learning and predictive analytics are already being used in our audience measurement methodologies, combining the world-class Nielsen consumer panels with census data collection from desktop and mobile devices.
"New algorithms and techniques are also continuously being developed to further refine our ability to understand consumers and predict their everyday behaviours and habits."
In the longer term, JP says his team at Nielsen is actively pursuing internal R&D initiatives, as well as strategic relationships with key industry players. There's more than this though:  
"We are also looking at enabling scalable data collection across the myriad of IoT consumer devices that will come to market in the next few years, and adding them to our census measurement methodologies."
More broadly, JP shares this thoughts on the future of an AI-enabled information services industry. What will change with the adoption of AI?
"I think a significant increase in automation can be expected, as AI-based systems become empowered with more autonomous decision authority. We will see more and better algorithmic-based information services that will often outperform traditional methods for a fraction of the cost. This will further increase the speed of business while reducing systemic waste and inefficiencies.
"In the consumer advertising industry, I am hoping to see a move toward smarter, less intrusive native advertising that will more seamlessly blend into the everyday tools that consumers use, such as virtual assistants and other recommendation engines."
At The AI Summit in San Francisco on 28-29 September, Jean-Pierre Abello will deliver his keynote entitled Powering the future of consumer advertising using context-based predictive analytics.
He will be joined by other CxOs from the world's leading enterprises and the most exciting AI software developers, all gathering to explore the huge opportunity that AI presents the business world and all major industries within it.
To find out more, and to register to join us at the event, visit: theaisummit.com
For the latest news and conversations about AI in business, follow us on Twitter, join our community on LinkedIn and like us on Facebook
Keep up with the ever-evolving AI landscape
Unlock exclusive AI content by subscribing to our newsletter!!
You May Also Like
---