Nippon Yusen plans to send autonomous cargo ship on 236-mile voyage through busy shipping lanes
Nippon Yusen plans to send autonomous cargo ship on 236-mile voyage through busy shipping lanes
Japanese consortium hopes for 50% of cargo ships to be autonomous by 2040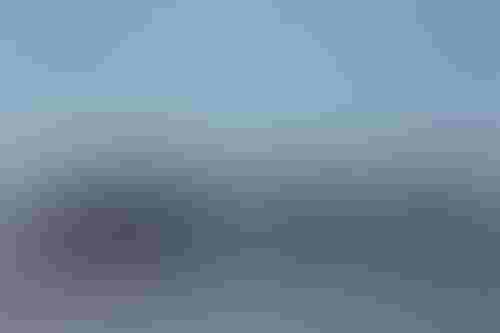 Japanese consortium hopes for 50% of cargo ships to be autonomous by 2040
A consortium led by Japan's largest shipping company plans to send an autonomous cargo ship on a lengthy voyage through busy shipping lanes.
The Nippon Yusen-backed 236-mile journey will mark the first time an autonomous system will attempt to traverse an area with heavy marine traffic.
The voyage is currently planned for February 2022.
And you thought Ever Given was bad
Also part of the consortium is the Nippon Foundation, a public interest organization focused on marine and shipping-related activities. It hopes to help make half of all Japanese cargo ships crewless by 2040.
The project hopes to launch a container ship from Tokyo Bay that would then travel 236mi (380 kilometers) to Ise, a coastal city in central Mie prefecture.
Vessel specifics are yet to be disclosed, but the system will have onboard sensors and satellite tracking to help navigation. Data will be sent from the vessel back to land, where a support center will handle the processing and send commands back.
While artificial intelligence will be used to pilot the ship, the consortium will have the option for remote control should any problems arise.
"When it comes to the automation of ships, our mission is to have Japan lead the rest of the world," Satoru Kuwahara, a general manager at Nippon Yusen subsidiary Japan Marine Science, told Bloomberg.
"With the issue of Japan's shrinking workforce in mind, there's growing need for these technologies to uphold safety."
He added that the company is currently running simulations at a technology center east of Tokyo. "We need this technology to be recognized, otherwise actual implementation in society won't move forward," Kuwahara said.
"As a first demonstration, we can't fail."
Others have struggled with the challenge of autonomous operations at sea – most recently IBM and nonprofit marine research organization ProMare.
The group launched the Mayflower Autonomous Ship earlier this year, with the aim of matching the 3,500-mile voyage taken by pilgrims in 1620. But the 50ft-long, solar-powered, AI-guided trimaran lasted two days, before having to return to port due to an unidentified mechanical issue.
The Mayflower project, designed to avoid busy shipping lanes, does most of its AI processing locally.
It uses 30 sensors, and six 'AI cameras,' with the data crunched on an IBM Power Systems AC922 server, six Nvidia Jetson AGX Xaviers, two Jetson Xavier NX, "four+" Intel-based computers, and four custom microprocessor systems.
The military-industrial complex is also investing heavily in autonomous vessels, with AI Business witnessing a crewless BAE Systems P24 boat pursue a mock foe in a demonstration back in 2019.
Meanwhile, DARPA is funding the 'No Manning Required Ship' (NOMARS) program to "challenge the traditional naval architecture model, designing a seaframe from the ground up with no provision, allowance, or expectation for humans at sea."
Keep up with the ever-evolving AI landscape
Unlock exclusive AI content by subscribing to our newsletter!!
You May Also Like
---