No. 1 in 5G availability and reach is … Puerto Rico
No. 1 in 5G availability and reach is … Puerto Rico
BofA report also lists five trends unleashed by 5G.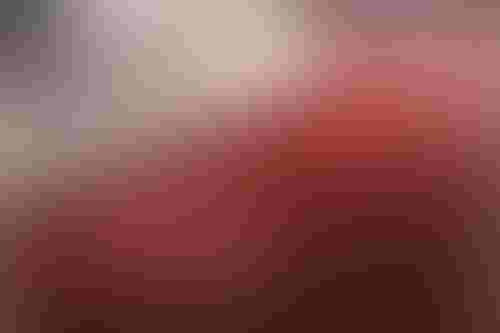 BofA report also lists five trends unleashed by 5G.
Countries are racing to deploy 5G, the fifth generation of mobile communications networks promising faster data speeds, higher capacity and lower latency than prior iterations. 5G will speed up AI processing and enable analytics closer to the end user in edge computing.
According to the latest report by BofA Global Research, Puerto Rico has trounced South Korea in 5G availability in terms of the percentage of time people are active on a 5G network, at 42.6%. Kuwait comes in second with 32% and then South Korea (31.3%). The U.S. is in sixth place at 25.2%.
However, the U.S. showing is "respectable considering the vast size of the country and the amount of spectrum operators have yet to deploy," according to the report, "5G Wars III – The global race to monetization," provided to AI Business.
As for 5G reach, which is the breadth of locations available to mobile users, Puerto Rico also topped the list, followed by South Korea and then Hong Kong. The U.S. is fourth.
Figure 1: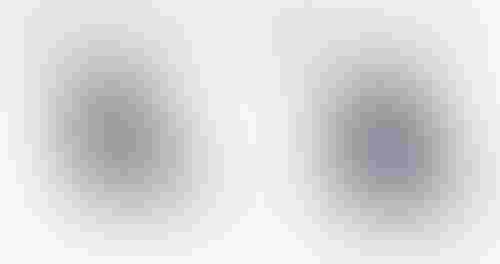 Differences in 5G availability are mainly due to economic and regulatory issues in each country. In the U.S., "wireless carriers faced a regulatory backlash from the FAA in 2021 due to aviation safety concerns resulting in a moderate delay in the 5G deployment process," the report said.
Countries with lower GDP per capita had 5G delays due to the capital intensive nature of spectrum acquisition and deployment.
When it comes to network speeds, South Korea leads the pack with 433 Mbps as the average download speed, up from 52.4 Mbps in 2019. For the U.S., the average download and upload speeds are well below the global average, at 119.8 Mbps and 15.2 Mbps.
Figure 2: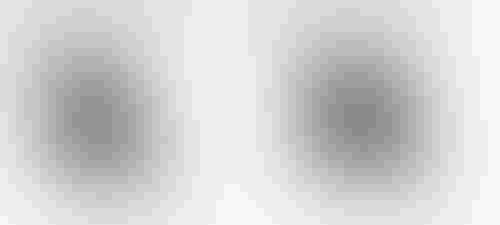 However, BofA expects a "substantial" improvement by 2025 as Verizon and AT&T continue their C-band deployments and T-Mobile adds spectrum depth to its 2.5 GHz buildout.
As for 5G experiences, Sweden tops the list in the best video experience while South Korea leads in gaming. The ranking considers picture quality, video loading times and stall rate.
Figure 3: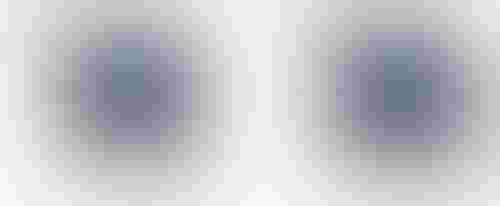 BofA sees these trends unfolding with 5G:
1. Embracing mmWave − 5G millimeter wave (mmWave), or frequencies between 30 GHz and 300 GHz, can provide high speeds at low latency at a cheaper cost. Compare that to the typical Wi-Fi router that uses frequencies in the 2.4 GHz to 5 GHz range.
All major U.S. operators offer 5G mmWave service while in Europe, half of the countries do so. In Japan, all mobile carriers offer commercial 5G mmWave. China is trialing 5G mmWave with Qualcomm and commercial networks have launched in Hong Kong, Singapore, Korea and Taiwan.
2. Growing importance of edge compute – 5G speeds will bring computing closer to the mobile or edge device itself, speeding up the process. This will give companies leveraging 5G a competitive advantage. Google estimates that a 500 millisecond delay in webpage loading decreases web traffic by 20%, according to BofA. This trend also implies the development of a distributed network of more and smaller data centers.
3. Private networks – Network security is a growing concern and a solution is the emergence of private 5G networks. These networks let enterprises keep data sovereignty and security by ensuring sensitive data stays on-premises. Private networks also offer optionality, customizability and scalability since they are controlled by companies that own them.
4. Network slicing – 5G mobile operators are shifting to offer different levels of network capacity and service. For example, a stadium needs different network capabilities than a 10-person startup. Network slicing creates multiple, independent virtual networks separated within a shared physical infrastructure. BofA said a key benefit is the "ability to deploy only the functions necessary to support a particular customer and deploy surplus resources when required."
5. Converging tech and telecom interests – Tech and telecom companies are working together to build innovative solutions and services powered by 5G, according to BofA. For example, Microsoft recently said it wanted 5G wireless networks to enhance its cloud platform.
Keep up with the ever-evolving AI landscape
Unlock exclusive AI content by subscribing to our newsletter!!
You May Also Like
---