Non-invasive test is using ML to diagnose prostate cancer
Non-invasive test is using ML to diagnose prostate cancer
The test only needs a drop of urine to work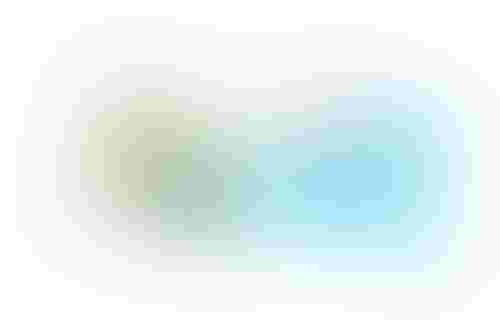 The test only needs a drop of urine to work
Diagnosing prostate cancer – the most common cancer among men – typically involves invasive and uncomfortable procedures, but now scientists say they have found a way to identify the disease with just a drop of urine, thanks to AI.
The test, developed by a team from the Korea Institute of Science and Technology (KIST), takes 20 minutes and promises 99% accuracy "under the best combination of biomarkers."
Existing tests often result in false positives and unnecessary biopsies, which require a small amount of prostate tissue from the patient to examine for cancerous cells.
KIST's method uses biosensors made up of dual-gate field effect transistors to identify the presence of specific biomarkers in the sample. Data on concentration of biomarkers is then fed through trained algorithms, which attempt to predict whether or not the disease is present.
Speaking to The Register, principal research scientist at KIST and co-author of the research paper, Kwanhyi Lee, explained that cancer patients will have an increased or decreased biomarker concentration compared to healthy subjects. The algorithms were trained to identify specific patterns in the biomarker data that were similar to those in prostate cancer patients.
Early days
It's still early days for the technology: although the system made predictions with 99% accuracy, it relied on just 76 urine samples from a mixture of healthy patients and men with prostate cancer in order to train the algorithm, and only 23 people were actually tested in the experiment.
Lee said the project needs to be replicated with a much larger data set. It isn't advanced enough to mitigate the need for biopsies, but with the right approach it could soon have initial applications in medical settings. "After a further development of the technology, I believe that replacing the current blood test will be possible," he said, adding that the test could one day be expanded to detect a range of cancers.
AI is seen by many as the future of cancer treatment and diagnosis, and investment in the technology for this type of application is significant. Last year Lantern Pharma raised $26 million to fund AI-driven cancer drug development, while AI-based pathology startup Paige raised $70 million in July 2019 for its custom diagnostic solutions.
The FDA is keen to push AI-driven technologies in this field, last year approving systems designed to detect prostate cancer and breast cancer.
Keep up with the ever-evolving AI landscape
Unlock exclusive AI content by subscribing to our newsletter.
You May Also Like
---