Nvidia CEO Jensen Huang sees Omniverse powering the next wave of AI
Nvidia CEO Jensen Huang sees Omniverse powering the next wave of AI
Chipmaker unveils semiconductor it says represents 'biggest generational leap ever.'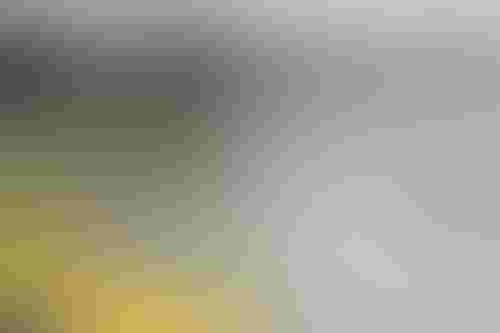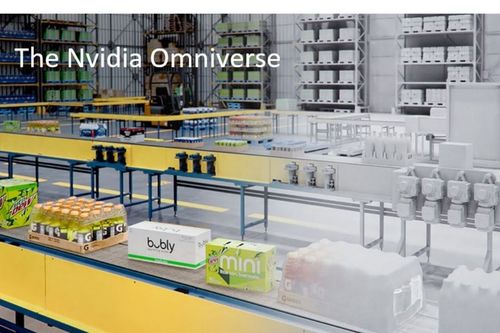 Chipmaker unveils semiconductor it says represents 'biggest generational leap ever.'
Nvidia unveiled a new chip and accelerated computing platform that it said greatly raises performance to serve the higher computing needs of advanced AI.
At its semiannual GTC conference, its first post the collapse of its merger with Arm, CEO Jensen Huang introduced the H100 chip built on the Hopper GPU architecture, which will be the "new engine of the world's AI infrastructures."
"AI data centers process mountains of continuous data to train and refine AI models," Huang said. "Raw data comes in, is refined, and intelligence goes out — companies are manufacturing intelligence and operating giant AI factories."
He said the H100 chip will help these factors "move faster," with its "massive" 80 billion transistors. The company said the semiconductor represents the "biggest generational leap ever" – nine times at-scale training performance over the A100 chip.
Huang also introduced new AI and accelerated computing software: "AI has fundamentally changed what software can make and how you make software."
The Nvidia AI software platform is getting major updates in speech, recommender systems and hyperscale inference to do such things as creating more engaging chatbots and virtual assistants to enable improved consumer purchasing decisions, among other benefits.
The company said the platform is being used by Amazon, Microsoft and Snap, among other clients.
"Nvidia is already growing faster and more profitably than most established software companies," according to a report by BofA Global Research provided to AI Business.
"However, we believe investors are looking for 'Act 2' beyond hardware, which could take the shape of large new software/subscription opportunities across metaverse (aka digital twins) and enterprise software," the report said.
Notably, BofA said "Nvidia uniquely has the scale, pipeline, infrastructure and partnerships to democratize the use of AI, analytics and metaverse across large enterprises that are reluctant to adopt public clouds."
Figure 1: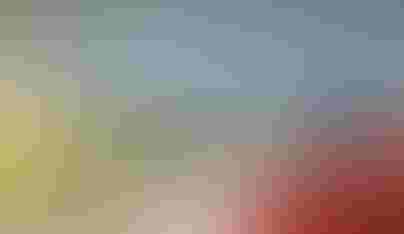 Kroger in the Omniverse (Source: Nvidia)
Omniverse and digital twins
Before Meta announced its metaverse, Nvidia already had a thriving Omniverse that it launched in late 2020. Looking to extend its lead, Nvidia announced the Omniverse Cloud, a suite of services in the cloud that lets creators and developers collaborate at any time, using any device.
The new cloud service enables a one-click sharing tool that lets creators edit large 3D scenes without having to transfer "massive" data sets, the company said. Services offered include Omniverse Create, which lets technical designers build 3D worlds in real time together, and View, which enables non-technical users to see scenes streamed at full simulation and rendering.
"Extended to vast scales, a digital twin is a virtual world that's connected to the physical world," Huang said. "It is the next evolution" of the internet.
To that end, the company announced Nvidia OVX, a computing system for large-scale digital twins that will run in its Omniverse.
OVX uses high-performance GPU chips, graphics and AI with high-speed storage access, as well as low-latency networking and precision timing. The goal is to create complex digital twins with "real-world accuracy" such as entire buildings, factories, cities and even the world, the company said.
For example, Germany is building a digital twin of its national railway network in the omniverse for AI-enhanced predictive analysis in case of unforeseen events.
Nvidia also announced a new partnership with Kroger, the largest U.S. grocer, to create an AI lab and demonstration center at the chain's headquarters in Cincinnati, Ohio. They will collaborate on AI and build digital twin simulations of Kroger supermarkets to do such things as find early signs of deteriorating food freshness using computer vision and analytics as well as optimize store efficiency and processes through digital twin simulations.
Omniverse was originally named Holodeck after the VR environment room from Star Trek: The Next Generation. It has around 70,000 users and was expanded last April as an enterprise service. Design teams at BMW, Foster + Partners, and WPP were among the early users of the enterprise interaction.
The tech firm would go on to Omniverse Avatar late last year: a platform designed to generate interactive AI avatars.
The Omniverse Avatars combine elements of computer vision, natural language understanding, speech AI, and recommendation engines. The speech recognition is based on Riva, the company's speech software development kit that generates human-like speech responses using text-to-speech capabilities, while the natural language understanding stems from the Megatron 530B model and the recommendation engine is borrowed from Nvidia Merlin.
Autonomous vehicles
Nvidia said its automotive business pipeline now stands at more than $11 billion over the next six years. More than 25 automakers are using its Nvidia Drive Orin system-on-a-chip.
"Future cars will be fully programmable," Huang said. They will transition from having many embedded controllers to "powerful centralized computers" that deliver AI and AV functionalities through software updates.
New customers of Nvidia Drive include EV makers BYD and Lucid Group. Other users of Drive include makers of Neighborhood Electric Vehicles (NEV): Nio, Li Auto, XPeng, SAIC's IM Motors and R Auto Brands, JiDU, Human Horizons, VinFast, and WM Motor. As for legacy brands, clients include Jaguar Land Rover, Mercedes-Benz and Volvo Cars.
Additional reporting from Ben Wodecki.
Keep up with the ever-evolving AI landscape
Unlock exclusive AI content by subscribing to our newsletter!!
You May Also Like
---