Nvidia GTC 2022: AI to revolutionize gaming
Nvidia GTC 2022: AI to revolutionize gaming
CEO Jensen Huang unveils new AI-powered gaming GPUs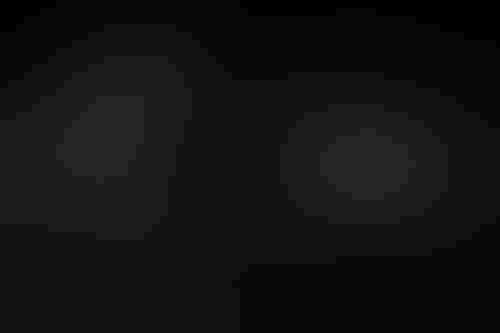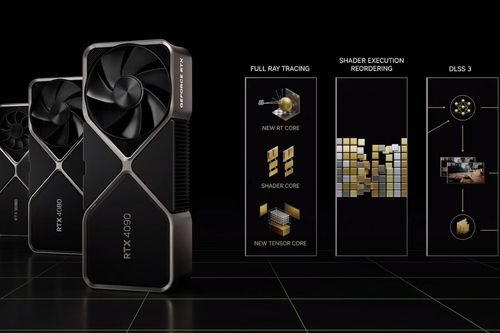 CEO Jensen Huang unveils new AI-powered gaming GPUs
Nvidia's next series of gaming GPUs will benefit from AI-powered rendering capabilities to boost graphics in video games.
During his GTC keynote, Nvidia CEO Jensen Huang unveiled a host of gaming-related products.
Among them was DLSS 3, Nvidia's third-generation AI-powered rendering tool that can predict frames and not just pixels. According to Huang, the latest DLSS is four times faster than traditional performance and can render games "at higher frame rates than the CPU is able to compute the game."
DLSS 3's AI model is trained to predict an ultra-high resolution 16k reference image. The difference between the predicted and reference image is used to train the neural network. The process is repeated tens of thousands of times until the network can predict a high-quality image.
Nvidia chose the CD Projekt game Cyberpunk 2077 to showcase its AI at work. The game, which infamously launched with unfinished graphics, was showcased during GTC with stunning visuals.
To improve visuals, the system reorders shaders to improve better take advantage of coherency, thereby improving overall system efficiency.
During the GTC demo, Cyberpunk was showcased without DLSS 3 turned on, and managed 24 FPS (frames per second). With DLSS turned on, this increased to 97 FPS.
Figure 1: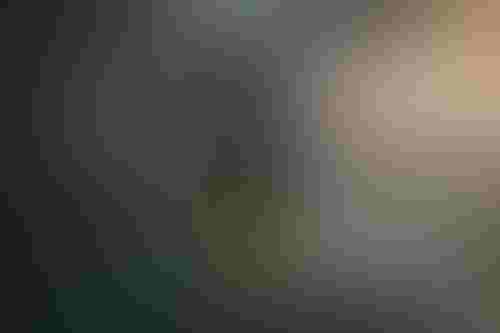 Also showcased was Microsoft's Flight Simulator, a game series that celebrates its 40th anniversary this year. Without DLSS, the game was shown to run on 66 FPS. Turned on, the game ran at 135 FPS. For reference, the average PC game runs at around 45-60 FPS.
For a game like Cyberpunk, Nvidia's tech used more than 600 ray tracing calculations for every pixel just to determine the lighting — a 16 times increase from when the company first introduced real-time ray tracing capabilities some four years ago.
Other gaming announcements at GTC include the latest Ada Lovelace RTX GPUs — including the top-of-the-range RTX 4090, launching in mid-October for $1,599.
The slightly less powerful RTX 4080 will be available for $1,199 for the 16GB model and $900 for the 12GB model.
"That's the power of RTX," said Huang. "We can deliver 16 times increase in four years with artificial intelligence. Some pixels are calculated, most are predicted."
Figure 2: Omniverse for gaming: Remasters and mods
In more gaming news, Huang unveiled a new use for the company's platform collaboration visualization platform, Omniverse – remastering old video games. To remaster a game, one improves and updates the graphical fidelity of an older game.
Games can be unofficially brought up to date using mods. Mods are an alteration to a game's code, allowing it to be altered in a way that's different from the original version.
In a bid to empower modders and game developers, Nvidia unveiled RTX Remix, an application for Omniverse that is designed to allow users to create mods.
RTX Remix works by a user capturing game assets via Universal Scene Description (USD) and then loaded into Omniverse. Once in RTX Remix, the AI assistant toolset has deep learning models to address textures and assets and an AI model to convert materials to have physically accurate properties.
"The rich and diverse ecosystem of creative tools can then be used to enhance the game assets," said Huang.
The Nvidia described RTX Remix as "the most advanced modding tool ever created."
Figure 3: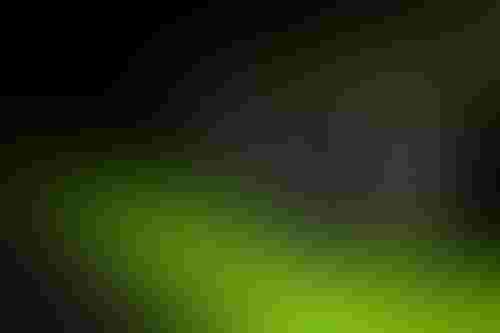 To showcase the system, Nvidia chose to remaster one of the most critically acclaimed games of all time, Portal. Developed by Valve and released in 2007, Portal would go on to critical and commercial success, with a sequel, Portal 2, published four years later.
The GTC keynote showed gameplay from Portal RTX, which featured stunning graphics for the now 15-year-old game.
"RTX neural rendering algorithms run on programmable shaders RT cores and tensor cores to create amazing images," he said.
Both Portal RTX and RTX Remix will be available shortly after the launch of Nvidia's ADA GPUs.
Related stories:
5 takeaways from the Nvidia GTC 2022 conference
GTC 2022: Nvidia's first SaaS offering and Omniverse updates
GTC 2022: Nvidia launches large language model tools
GTC 2022: Nvidia unveils industrial-grade edge AI computing platform
GTC 2022: Nvidia invests $15M in autonomous building platform
GTC 2022: Nvidia, Booz Allen launch AI-enabled cybersecurity platform
Keep up with the ever-evolving AI landscape
Unlock exclusive AI content by subscribing to our newsletter!!
You May Also Like
---