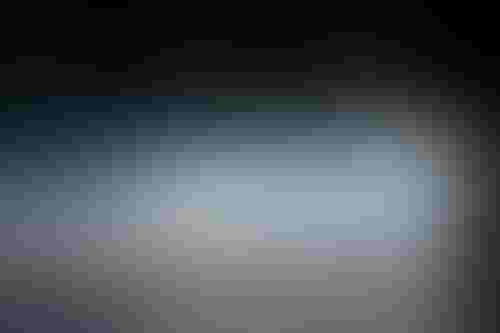 Alps will come online in 2023, replacing the famous Piz Daint

Nvidia, Hewlett Packard Enterprise (HPE) and the Swiss National Supercomputing Center (CSCS) have combined forces to build the world's most powerful AI-capable supercomputer.
Planned to come online in 2023, the 'Alps' system will replace CSCS's Piz Daint supercomputer, once ranked as Europe's most powerful machine.
It will serve as a general-purpose system open to the broad community of researchers in Switzerland and the rest of the world.
Refit to fuel discovery
Alps will be built by HPE, based on the new Cray EX supercomputer product line; a next-generation high-performance computing (HPC) architecture designed to efficiently harness insights from vast amounts of complex data.
Alps will feature the HPE Cray software stack, as well as the Nvidia HGX supercomputing platform and Nvidia GPUs, and the new Arm-based Nvidia Grace CPU.
Its creators hope Alps will enable research breakthroughs in fields like climate and weather, materials sciences, astrophysics, and quantum chemistry.
CSCS director and ETH Zurich computational physicist Thomas Schulthess said Alps is not simply a new computer, but a retrofitted computing center designed in several expansion phases, moving to a service-oriented research infrastructure model.
"Alps will use the HPE Cray EX supercomputing infrastructure based on a cloud-native software architecture to implement a software-defined research infrastructure, as well as Nvidia's novel Grace CPU to converge AI technologies and classic supercomputing in one single, powerful data center infrastructure," he said.
According to the announcement, Alps will be able to train GPT-3, one of the world's largest natural language processing models, in only two days — 7x faster than Nvidia's 2.8-AI exaflops Selene supercomputer, currently recognized as the world's leading supercomputer for AI by MLPerf.
Jensen Huang, founder and CEO of Nvidia, said that current scientific challenges required "a new kind of supercomputer to fuel discovery."
"Taking advantage of our new Grace CPU designed for giant-scale AI and HPC, CSCS and Nvidia are joining together to blaze a new trail — building a world-class, Arm-based supercomputing infrastructure that will let leading scientists apply the power of AI to do world-changing research," he added.
The announcement came during Nvidia's GPU Technology Conference (GTC) which also saw the reveal of Nvidia's first-ever data center CPU, and the official launch of Jarvis conversational AI framework.
Keep up with the ever-evolving AI landscape
Unlock exclusive AI content by subscribing to our newsletter!!
You May Also Like
---