Nvidia unveils Omniverse Enterprise: a collaborative simulation platform
Nvidia unveils Omniverse Enterprise: a collaborative simulation platform
BMW, Activision, and Ericsson all given early access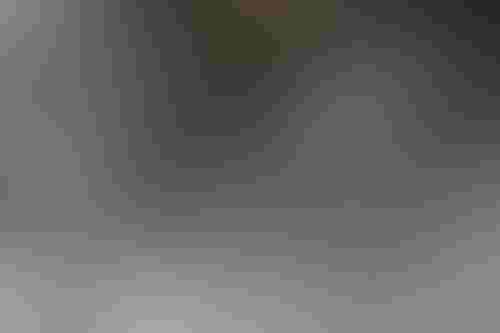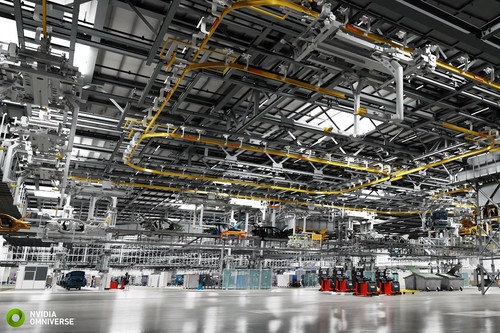 BMW, Activision, and Ericsson given early access
Nvidia will be launching its virtual environment platform Omniverse as an enterprise service later this year.
Omniverse can be used to create extensive 3D environments so production teams can work together on projects without the need for in-person meetings or sizable file exchanges. It can also be used as foundation for Digital Twin technologies, precisely replicating machines and tools used in real-world facilities.
The announcement was made at the company's GPU Technology Conference (GTC) 2021, which also saw the official launch of Jarvis conversational AI framework, and the unveiling of 'Grace' – its first ever server CPU.
Jensen Huang is on the Holodeck
"Every few decades, technologies converge to enable a whole new thing – Omniverse is such an invention," Nvidia founder and CEO Jensen Huang said.
"Building on Nvidia's entire body of work, Omniverse lets us create and simulate shared virtual 3D worlds that obey the laws of physics. The immediate applications of Omniverse are incredible, from connecting design teams for remote collaboration to simulating digital twins of factories and robots. The science-fiction metaverse is near."
Design teams at BMW, Foster + Partners, and WPP are among the brands that were given early access to Omniverse Enterprise, with Nvidia's open beta reaching almost 17,000 downloads upon its debut last December.
The Enterprise version of Omniverse includes the Nucleus server which manages the database shared among clients, and Nvidia Omniverse Connectors, essentially plugins for design applications.
The Enterprise version also includes two end-user apps — Omniverse Create, which allows real-time rendering, lighting, and composition of scenes, and Omniverse View, a collaborative design and visualization tool for architectural and engineering projects.
RTX Virtual Workstation (vWS) software is also part of the platform and gives collaborators the freedom to run their graphics-intensive 3D applications from anywhere.
The Omniverse project was initially dubbed Holodeck — named after the virtual reality environment room from Star Trek: The Next Generation, where characters can create and interact with realistic simulated environments – in fictional and non-fictional settings.
Big names building the metaverse
Including the aforementioned trio, more than 400 companies have been evaluating Omniverse over the past two years, Nvidia said.
BMW has been using it to design 'digital twins' of its factories, while engineers at the UK-based architectural firm Foster + Partners have been using Omniverse for design and visualization of projects across 14 countries.
BMW's production chief Milan Nedeljkovic commented, "These new innovations will reduce the planning times, improve flexibility and precision, and at the end produce 30 percent more efficient planning processes. Omniverse is a game-changer that is setting the standard for collaboration platforms for our industry."
BMW's factory usage was demonstrated during the GTC keynote, with both Huang and Nedeljković displaying a digital twin of a BMW factory, with cars being assembled by banks of perfectly synchronized robots, all simulated.
Activision, the game publisher behind the Call of Duty franchise, has deployed Omniverse's AI-based search capabilities to allow designers to search databases of untagged 3D assets using text and images.
Special effects maker Industrial Light & Magic (ILM) has been using it in several creative processes, while telecoms giant Ericsson utilized Omniverse to simulate and visualize future 5G networks.
"By combining our extensive simulation expertise with the stunning visualizations of Omniverse, we bring radio network analysis to a new level, creating insights that ensure our customers get the best possible 5G experience. We see Omniverse as the future of collaboration and planning," Joakim Sorelius, head of Development Unit Networks at Ericsson, said.
Keep up with the ever-evolving AI landscape
Unlock exclusive AI content by subscribing to our newsletter!!
You May Also Like
---