Ocado invests $14 million in autonomous driving specialist Oxbotica
Ocado invests $14 million in autonomous driving specialist Oxbotica
UK's most valuable food retailer 'excited' to expand into autonomous deliveries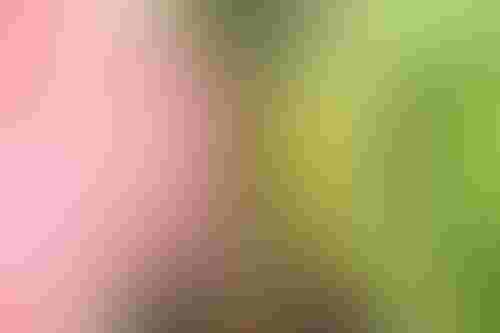 UK's most valuable food retailer 'excited' to expand into autonomous deliveries
Online grocery giant Ocado has struck a commercial partnership with autonomous vehicle developer Oxbotica, investing £10 million ($13.7 million) in the Oxford-based firm.
Ocado and Oxbotica will collaborate on hardware and software interfaces for autonomous vehicles, with a view of integrating the latter's software and sensors into several of the retailer's vehicles.
As part of the agreement, Ocado will create a team of engineers within its existing Advanced Technology division to work with Oxbotica on diverse use cases — with that team remaining independent from the engineering team that develops core Ocado software and automation.
Ocado said autonomous tech will enable the company to better respond to peak delivery demands, reduce the cost-to-serve of its immediacy proposition, and accelerate the shift to electrically powered vehicles.
Familiar faces in autonomous spaces
The partners will initially focus on operations in the UK, before expanding to international markets.
Ocado and Oxbotica have collaborated before, on a two-week trial in 2017 that saw a prototype vehicle used for autonomous deliveries in London.
Oxbotica said it made significant progress in developing its platform over the past four years.
Its two core products are Selenium and Caesium. The former is described as "an on-vehicle suite of software that brings full autonomy to a vehicle in a way that is agnostic to both hardware and environment," while the latter is a cloud-based autonomy management system "that brings fine-grained control, audit, data management, and monitoring to autonomous fleets."
Both products rely on AI, machine learning, and optimization technologies to create what the company calls a "universal autonomy" platform.
Oxbotica co-founder and CTO, Paul Newman, said, "This is an excellent opportunity for Oxbotica and Ocado to strengthen our partnership, sharing our vision for the future of autonomy.
"By combining both companies' cutting-edge knowledge and resources, we hope to bring our Universal Autonomy vision to life and continue to solve some of the world's most complex autonomy challenges."
A king wears the crown
Ocado dominates the online retail world in the UK. Founded in April 2000, it now boasts almost 19,000 employees and is looking to become a market leader in autonomous vehicle deliveries.
"We are excited about the opportunity to work with Oxbotica to develop a wide range of autonomous solutions that truly have the potential to transform both our and our partners' CFC and service delivery operations, while also giving all end customers the widest range of options and flexibility," Ocado's Advanced Technology chief, Alex Harvey, said.
Much like Amazon, Ocado boasts highly automated warehouses staffed by robots, although the company has been accused of infringing patents related to the methods, systems, and apparatus for controlling the movement of those robots in a lawsuits filed by Norwegian robotics company AutoStore last November.
Ocado had initially struck a 10-year branding and sourcing deal with luxury supermarket chain Waitrose, and in 2013 secured a deal with another major chain, Morrisons, to provide both capacity and logistical support.
Further deals with Catalan retailer Bon Preu Group and French Groupe Casino followed in 2017, and Swedish Retailer ICA in 2018.
Ocado's decade-long association with Waitrose ended unceremoniously in November 2019, as the logistics specialist entered into a 50/50 joint venture with rival Marks & Spencer — with the deal meaning Ocado was no longer required to identify as a grocer by the UK's Competition and Markets Authority.
The M&S deal saw Ocado snatch the crown of the most valuable food retailer on the London Stock Exchange in September 2020, dethroning long-time leader Tesco as its value reached over £21.7 billion ($28.9 billion).
Keep up with the ever-evolving AI landscape
Unlock exclusive AI content by subscribing to our newsletter!!
You May Also Like
---