Oculus founder's military venture launches AI-powered drone
Oculus founder's military venture launches AI-powered drone
"America is back on top, baby," says Palmer Luckey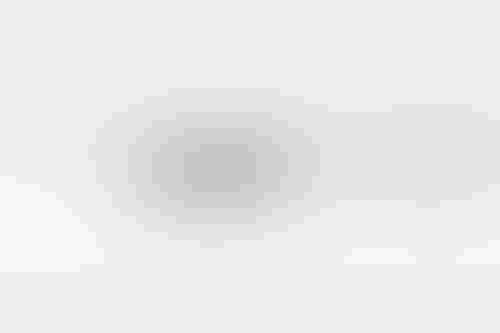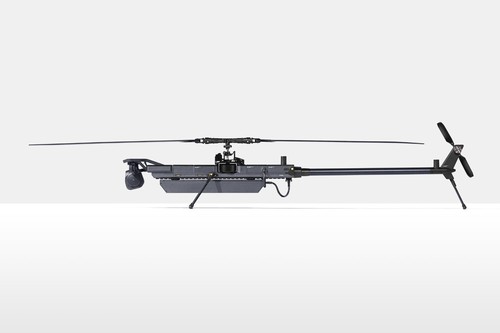 "America is back on top, baby," says Palmer Luckey
Anduril, the US military contractor that's also a startup, has built a new drone, which relies on artificial intelligence to help carry out tasks on the front line.
The autonomous 'Ghost 4' was announced by founder Palmer Luckey, best known for creating the Oculus Rift VR headset, in a blog post that leaned heavily into US nationalism and the need for his homeland to beat China.
This drone bleeds red, white, and blue
"Twelve years of watching drone technology at CES emerge and then boom has made one thing abundantly clear: China Won," Luckey said.
"This situation would piss me off a lot less if China was only winning the sales game," he added, referencing how cheaper games consoles outsell better specced (but expensive) PC rigs.
"In the case of drones, though, China leads the global drone industry across the entire spectrum, not only in quantity, but in quality! DJI dominates the high end by building incredible imaging, networking, power, and aero systems while hundreds of Shenzhen-located companies nip at their heels by cranking out cheaper mid-range and low-end drones, along with most of the offerings designed by Western companies."
This is also true for militaries, Luckey claimed, saying that "many units with any sort of purchasing authority discarded US-made drones that cost literally hundreds of thousands of dollars in favor of Chinese drones that cost just a few hundred dollars, driven by desire for compact size, great image quality, ease of use (especially during takeoff and landing) and the ability to hover in place rather than flying orbits (circles) around ever-changing views of their targets."
But the US 2019-2020 National Defense Authorization Act banned most government entities from purchasing or using Chinese drones, causing a need for a product that fills that gap.
Ghost 4, Luckey argues, is such a system. "It is American-designed, American-made, and built from the ground up for the needs of warfighters, the most demanding users in the world."
The system eschews the popular quadcopter approach, with a single rotor similar to a helicopter, giving it the appearance of a robotic dragonfly. The advantage, the company claims, is that it makes the system quieter and allows it to fly for 100 minutes while carrying mission payloads.
When it comes to payloads, Ghost allows for modular accessories to be added as needed (five on the top, an undisclosed number on the bottom) that can include electronic warfare modules, loudhailers, alternate radios, and simultaneous localization and mapping (SLAM) systems.
At the heart of the autonomous system is the onboard AI core that can perform 32 trillion operations per second – the specific hardware was not disclosed, but it matches the spec of the Nvidia Jetson AGX Xavier computer-on-module.
The core is used to power the drone's computer vision and sensor fusion algorithm "that make Ghost into something less like a manually operated RC plane or blob-following quadcopter and more like a real pilot, capable of making decisions and acting on them with minimal human guidance," Luckey said. "The operator can rely on Ghost to reliably perform all kinds of tasks for them, even when communications are jammed or turned off to avoid detection."
He added: "It is hard to overstate how much software work is involved in this capability – the future of warfare will be superficially hardware-driven with a buttload of software smarts under the hood making it all actually work."
This vision includes cooperation between different Anduril systems, including swarming and teaming with multiple Ghosts. This is meant to be coordinated using the company's Lattice software which it describes as an "AI backbone that uses computer vision, machine learning and mesh networking to fuse real-time data into a single, autonomous operating picture."
Among the products that would make up that operating picture are its controversial autonomous surveillance towers, 32-foot tall poles equipped with high-resolution video cameras and thermal cameras, able to watch for miles in all directions, using AI to pick out targets.
The company, which raised $200m this summer, has pitched the towers as a cheap alternative to the US-Mexico border wall – and has found some supporters in the US government.
Earlier this year, the Customs and Border Protection agency said that it would procure and deploy 140 autonomous surveillance towers (ASTs) along the Southwest border by fiscal year 2022.
The contract alone is thought to be worth several hundred million dollars, adding to more than 30 government contracts worth at least $200m. In his blog post, Luckey revealed that a "janky" version of the drone had been used by Britain's Future Commando Force.
"America is back on top, baby," he added.
Below, you can see a promotional video for Ghost 4:
Ghost 4 Launch from Anduril Industries on Vimeo.
Keep up with the ever-evolving AI landscape
Unlock exclusive AI content by subscribing to our newsletter!!
You May Also Like
---