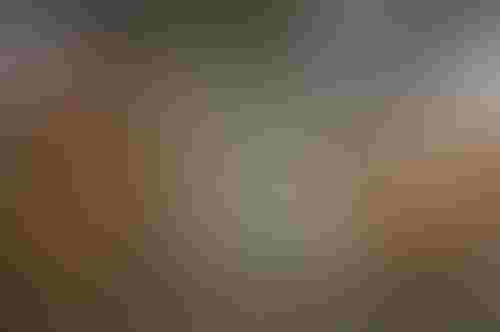 With agricultural robots expected to emerge as the largest market category
Despite the global pandemic, emerging applications are estimated to increase the worldwide robotics market revenue to $286 billion by 2026, according to research firm Omdia.
In 2019, robotics vendor revenues totaled just $60 billion.
Due to advances in AI, machine vision, and machine learning, along with the evolution in hardware, the robotics market is moving toward non-industrial uses.
Up-and-coming applications include autonomous vehicles (AV), commercial unmanned aerial vehicles (UAV), delivery robots, and consumer robots.
Even though the COVID-19 pandemic has led to a shortage of components, the need for business continuity in logistics and production is expected to drive demand in sync with the global economic recovery.
Drive me, feed me
The most significant revenue projections in the next five years are in personal mobility and consumer autonomous vehicles (AVs).
By 2026, about 15 million autonomous vehicles are expected to ship – halving previous estimates by Omdia. However, the market for consumer AVs is still one of the fastest growing sectors, forecast to become the second largest market for robotics products.
Companies vying for market position in this space include BMW, Toyota, Tesla, Nissan, Cadillac, and Audi.
The commercial AV market is expected to grow rapidly in 2022 in a response to the need for contactless transportation driven by post-pandemic behaviors.
The largest robotics category in 2026 is expected to be agricultural robots, including driverless tractors, dairy management, and field and soil management robots.
The third largest market is projected to be for logistics robots, with demand for mobile robot platforms that could improving package-handling efficiencies in warehouses.
"COVID-19 has dramatically accelerated the use of online purchasing and delivery, especially through Amazon in the US and EU, JD.com and Alibaba in Asia & Oceania, and Zalando in Europe," states the study.
"This, in turn, is stimulating demand for logistics robots, a trend that is expected to continue, even after the pandemic is resolved."
Household robots, such as robotic vacuum cleaners, personal assistant robots, and automatic lawn mowers, comprise the fourth largest market segment, with high demand in North America, Europe, and Asia.
China currently accounts for 40 percent of the global share of industrial robots.
About the Author(s)
Stay Ahead of the Curve
Get the latest news, insights and real-world applications from the AI Business newsletter
You May Also Like
---