Optum: 59% of healthcare leaders expect ROI on AI in under three years
Optum: 59% of healthcare leaders expect ROI on AI in under three years
Confidence in AI appears to grow as organizations advance in implementation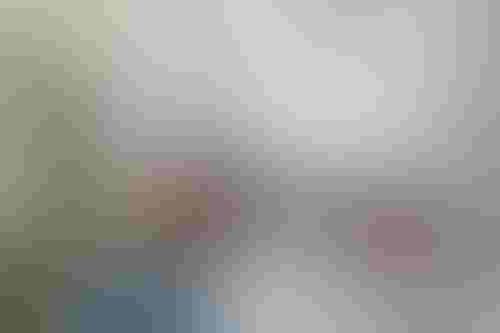 Confidence in AI appears to grow as organizations advance in implementation
A majority of senior healthcare executives expect their organizations will see a full return on their AI investments in under three years, according to a survey by health services provider Optum.
In 2020, 83% of healthcare organizations reported having an AI strategy in place, with 15% more planning to create one.
Additionally, 56% said they were accelerating or expanding their AI deployment timelines in response to COVID-19.
The findings were part of the third annual Optum study, comprising a survey of 500 senior healthcare executives representing leading hospitals, health plans, and life sciences organizations.
Better, faster, cheaper
Healthcare executives have become more optimistic about the results of AI initiatives, with 59% anticipating delivery of tangible cost savings within three years, compared to 31% in 2018.
"The need for skilled analytic talent in healthcare has never been greater," said Steve Griffiths, chief operating officer of Optum Enterprise Analytics. "The growing strategic importance of AI means that organizations need to ensure access to this skillset, either by growing their own analytic teams or seeking out experienced partners."
Healthcare executives plan to tap AI for a variety of applications, with 40% planning to monitor data from Internet of Things devices like wearable technology, 37% looking to accelerate research for new therapeutic or clinical discoveries, and 37% using AI to assign codes for accurate diagnosis and reimbursement.
The study found that confidence in AI appears to grow as organizations advance in implementation, with 57% of those in late-stage AI deployments expecting to see savings as soon as two years.
However, only 20% of respondents considered their AI strategy to be in late stages of deployment.
In addition to financial returns, 55% of healthcare leaders rank improving health outcomes or patient experiences as the greatest impact of their AI investments.
Other benefits from AI deployment also are expected, with 46% of executives anticipating a decreasing per capita cost of care, and 44% - improving provider experience.
AI deployments will create more jobs than they will eliminate, according to 56% of healthcare executives.
"This year's findings further confirm our belief in the potential of AI to deliver insights and operational efficiencies that unlock better performance across health care," said Robert Musslewhite, CEO of OptumInsight. "It is encouraging to see so many organizations express confidence in AI's ability to facilitate the pursuit of better health outcomes, better consumer experiences, and less physician burnout."
Keep up with the ever-evolving AI landscape
Unlock exclusive AI content by subscribing to our newsletter!!
You May Also Like
---