Oxbotica and Applied EV to build fully autonomous delivery vehicle
Oxbotica and Applied EV to build fully autonomous delivery vehicle
Hoping for fully operational delivery platforms in little more than a year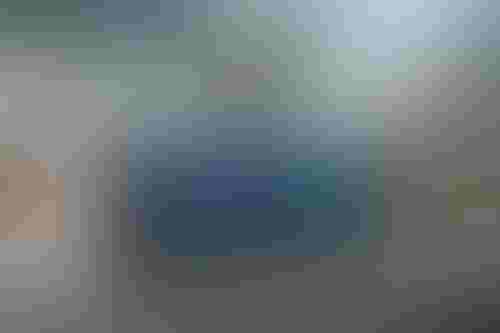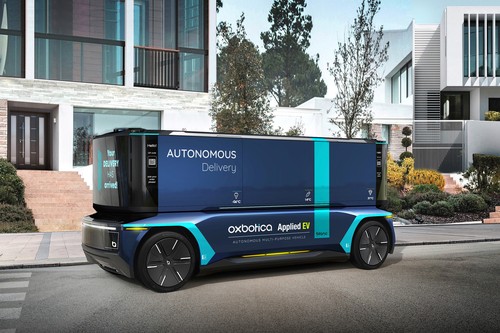 Hoping for fully operational delivery platforms in little more than a year
British startup Oxbotica is teaming up with Applied EV to build a fully autonomous, multi-purpose electric vehicle.
The Oxford-based company, which has become an increasingly significant presence in the world of autonomous tech, will integrate its self-driving software with the configurable Blanc Robot EV skateboard platform of the Australian firm.
The driverless vehicle will be suitable for a number of different scenarios, but will be deployed initially in industrial logistics and commercial goods delivery. It could be in operation in little more than a year.
Doing a real job
The all-wheel-drive Blanc Robot is built around a centralized control system, known as the "Digital Back Bone", that provides drive-by-wire capability. It is modular and fully flexible, using pods that can be configured for specific applications, intended for either off-road or on-road use. The battery size is matched to the duty and charge cycles, and up to 10 miles/kWh – the equivalent of 337mpg – is achievable.
Initially, Oxbotica and Applied EV say they will target markets that have immediate economic business cases and a mature regulatory environment to enable deployment at scale. Longer term, the intention is to roll out across multiple industries and locations.
The deal is a major breakthrough for Melbourne-based Applied EV, which was founded in 2015 by Julian Broadbent and Shane Ambry, former executives from General Motors and Telstra respectively, and was recently named one of Australia's top 100 innovative companies.
Broadbent said: "Oxbotica and AEV both see an opportunity in the market to come together with a unique offering of strong commercial outcomes as early as 12 months. The real value of automated vehicles is to operate without the presence of a driver with high levels of safety.
"There are not many instances where you will find full autonomous vehicles in the market doing a real job, with real economics. Removing the driver and passengers reduces the risk and creates new levels of value and service."
The deal comes on the back of a dramatic 12 months for Oxbotica which has seen the company's tech take part in real-world trials on UK roads and secure significant investment from online grocery giant Ocado. Commenting on the Applied EV deal, Alex Harvey, chief of advanced technology at Ocado Technology, said: "We see it as an important step on our journey to developing advanced autonomous mobility solutions for the Ocado Smart Platform."
Paul Newman, founder and CTO of Oxbotica, added: "We have an ambitious deployment goal over the coming years, driven by an extraordinary market appetite for a world-class product."
About the Author(s)
Stay Ahead of the Curve
Get the latest news, insights and real-world applications from the AI Business newsletter
You May Also Like
---