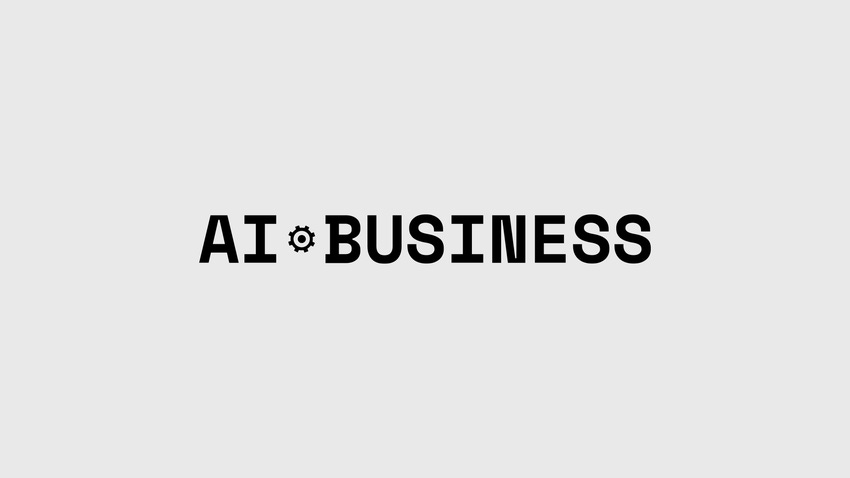 AI Business recently did an interview with PayPal about how they have implemented artificial intelligence in their business, and how it has affected them as a company. PayPal is an American company operating a worldwide online payments system. Online money transfers serve as electronic alternatives to traditional paper methods like checks and money orders.
[caption id="attachment_5729" align="aligncenter" width="275"]
Vadim Kutsyy is Distinguished Architect of Data Science at PayPal[/caption]
Dr Vadim Kutsyy is Distinguished Architect of Data Science at PayPal. Prior to that Vadim led Data Strategy and Stewardship at PayPal. Prior to the PayPal/eBay split Vadim served as Head of Inc Data Labs for Ebay Inc. Vadim was responsible for creating predictive models based on eBay Inc. data to create new disruptive innovations for eBay merchants. These models include but are not limited to industry insights, customer analytics and real-time personalisation. Prior to joining Inc Data Labs, Vadim was a Principal Scientist at eBay Inc. group that created a real time event driven analytical solution based on the network relationship of the users across eBay Inc. This system is currently hosting networks with billions of nodes and computes tens of millions of scores per day and is used across eBay Inc. Prior to joining eBay Inc., Vadim created and implemented a self-learning Bayesian Network based model for real-time fraud prevention at Guardian Analytics. Prior to that, Vadim held a variety of roles at Cytokinetis, General Motors, Bell Labs and SPSS among others. Vadim has a PhD in Statistics and MS in Engineering from the University of Michigan Arbor, an MS in Statistics from the University of Chicago and a BS in Mathematics, Computer Science and Statistics from University of Wisconsin Madison.
AI Business was curious to know how the introduction of AI and deep learning has affected PayPal's customer experience?
Dr Kutsyy explained that artificial intelligence is not new to the company, as it has supported them for years. "Artificial Intelligence(AI), Machine Learning and Data Science have been an essential part of PayPal's customer experience from the earliest days of the company", Dr Kutsyy said. "Deep learning is yet another tool in the arsenal of Data Scientists working to improve customer experience. PayPal customers expect a seamless experience with security as a main consideration and in order to meet and exceed customer expectations, PayPal continues to leverage AI", Dr. Kutsyy said.
As the implementing of artificial intelligence does not only affect the customers, but often the staff of a company as well, we wanted to know exactly how this will affect the work of PayPal's staff?
"Deep Learning algorithms not only change the way data scientists are working with models but it also changes the way we think about future products, security and infrastructure", Dr Kutsyy said. "As an example, Information Security is using AI for detection and monitoring in addition to ensuring that data and results used by AI are compliant with our security policies". This shows that the introduction of AI has worked as an assistance, rather than replacement for the employees of PayPal, which is the desired outcome of implementing the technology.
Depending on the industry, companies have various reasons for choosing to implement AI. AIBussiness wanted to know PayPal chose to implement AI, and was it primarily to spot possible fraud, or has it been applied in other sectors too?
"At the origins of PayPal, fraud was the original reason for Data Science application", Dr Kutsyy begins to explain. "Fraud remains very important and a critical part of the PayPal promise but over the years it was introduced to other parts of the company. In the middle of the 2000's, PayPal, together with parent company eBay, used Data Science models to create dynamic customer identity", he explains.
"In the financial world, banks can easily create unique customer identities based on unique identifiers such as Social Security Numbers. On other hand, in the online world, companies are realising that customer identity has to be learned based on other, non-unique characteristics", he explains. "In 2011, led by where.com Science team, PayPal introduced Data Science into personalisation models and in 2015, acquired CyActive in order to use AI for cyber security. CyActive data scientists are using deep learning models to monitor PayPal security in the real-time. These are just a few example of how AI was introduced into PayPal, but its uses go far beyond and continue to new implications", Dr Kutsyy outlines.
Have you noticed any change in your customer's response after AI was introduced?
"PayPal customers expect a seamless experience and the introduction of AI helps to provide that experience", Dr Kutsyy confirms.
AI Business was curious to know where Dr Kutsyy see the future of PayPal, outlining what other applications they are looking to implement in the future?
"AI has many applications at PayPal, and the most obvious would relate to site operations and marketing", Dr Kutsyy explains. "AI's ability to detect and fix issues before they become problematic could become an important component in site operations. This would involve processing a high amount of events at very high rate. There is research in using Long Short-Term Memory Networks for such application but scalability is not solved yet", Dr Kutsyy says.
"Another area AI has the potential to impact is real-time capacity prediction. With infrastructure moving to the cloud, PayPal and a number of other companies have the ability to scale operations on short notice in order to seamlessly serve our customers at peak time. However, we need robust models at scale to predict operations requirements in order to keep cost down.  This problem resembles Just-In-Time manufacturing which companies have been solving for the last 40 years".
For the latest news and conversations about AI in business, follow us on Twitter, join our community on LinkedIn and like us on Facebook.
Photo Credit: PayPal's website.
Keep up with the ever-evolving AI landscape
Unlock exclusive AI content by subscribing to our newsletter!!
You May Also Like
---