Peloton beefs up with AI, wearables, and hardware acquisitions
Peloton beefs up with AI, wearables, and hardware acquisitions
Shareholder gains, from #gains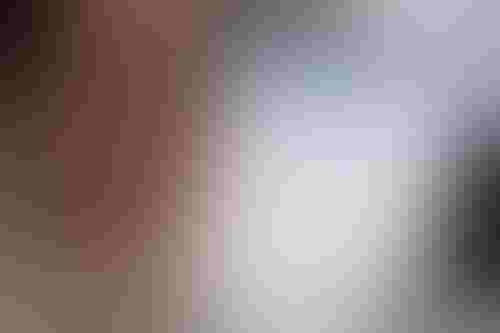 Shareholder gains, from #gains
Home fitness equipment and services company Peloton Interactive has put on some bulk, adding three new companies to its portfolio.
The business acquired AI-powered digital voice assistant developer Aiqudo, smartwatch company Atlas Wearables, and interactive workout mat startup Otari. The purchases follow the $420m acquisition of fitness equipment company Precor, as well as of hardware designer Gossamer Engineering.
Easier than spinning up your own AI team
Peloton is best known for its exercise bikes, which cost thousands, but it has also expanded into $4,295-a-piece treadmills and is looking to develop a wider range of fitness products.
The true Peloton sales pitch happens after the hardware is bought, with the company looking to make customers sweat with a $49+ a month subscription. This gives users access to a range of live classes, app-based metrics, and leaderboards. A $12 subscription is also available for people who don't own any Peloton hardware.
The high price of its equipment and a series of cringe-worthy ads made the company a target of ridicule, and its growth was slowing – but the COVID-19 pandemic, social distancing, and lockdown measures have seen demand for its products skyrocket.
Peloton this year announced it would spend an extra $100m to improve its supply chain as it struggles to meet demand.
But the spike in orders comes as Peloton is feeling the squeeze from two sides: on the hardware front, a number of competitors have steadily improved their products to be reviewed favorably against its own; as for software, several businesses are trying to kick-start their own subscription services, most notably Apple's Fitness+ that is priced at $10 per month.
Keen to maintain its lead, Peloton has spent heavily on acquiring businesses and talent. The three startups cost $78.1 million in cash, as revealed in a regulatory filing first reported by Bloomberg. It also purchased intellectual property from digital health company Peerfit.
With Aiqudo, Peloton has made its first major move into the AI space. The company offers a voice platform with natural language processing that was designed to work with third-party apps.
"Our Contextual Discovery Engine understands user intent by analyzing the spectrum of variations for a command, e.g., 'I need a ride to the airport,' 'get me a cab to SFO' or 'book me a taxi to SFO long term parking.' Next, our ML-based Command Matching maps user intent to an Action and executes it in the user's preferred app – Lyft or Uber," the company's site explains.
"Aiqudo signals a new era for the digital world where consumers can accomplish anything in their apps in the most natural way possible: just talking." Such functionality could prove useful to Peloton users whose hands are busy mid-exercise.
Following the announcement, shares in Peloton rose more than 2.6 percent, but were down overall after the news of a tragic death of a child on a Peloton Treadmill+.
Keep up with the ever-evolving AI landscape
Unlock exclusive AI content by subscribing to our newsletter!!
You May Also Like
---