Pfizer, Merck, and AstraZeneca back Israeli innovation hub for AI in drug discovery
Pfizer, Merck, and AstraZeneca back Israeli innovation hub for AI in drug discovery
The consortium hopes to create a key node for biomedical collaboration within Europe, the Middle East, and Africa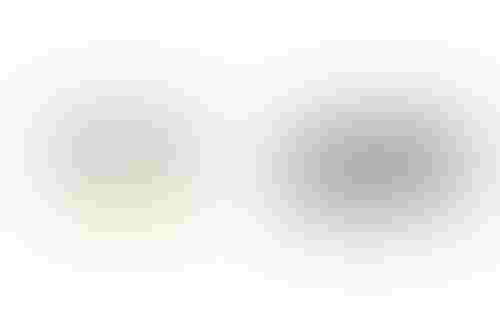 AWS has joined pharma giants AstraZeneca, Pfizer, Merck, and Teva to launch AION Labs – an innovation hub designed to develop AI for use in drug discovery.
The lab will be based in Rehovot, Israel, and will be "powered by AWS."
Mati Gill, formerly head of government affairs at Teva, is the hub's CEO. He's also a board member of the Israel-America Chamber of Commerce.
"Our R&D needs-based approach, coupled with our outstanding alliance, is poised to transform the process of therapeutic discovery and development," he said.
"With a strong talent pool, AI technology at our core, and a significant commitment of the Israeli government, we hope to contribute to the health and well-being of humankind."
'Collaboration creates new opportunities'
The AION lab "expects to produce groundbreaking AI and computational ventures that will transform the discovery and development of new therapies," the announcement reads. It intends to provide a key node for biomedical collaboration within Europe, the Middle East, and Africa.
The lab will be run by a consortium that also includes Israel Biotech Fund, after securing a government tender last December from the Israel Innovation Authority.
AION Labs will house a wet lab for biomedical research and a cloud-based computational lab environment for algorithm development.
An AWS statement said the company was "proud to be part of AION Labs because the collaboration creates new opportunities to drive scientific and technological advancements that will benefit individuals and communities."
Along with its launch, AION Labs announced a new strategic partnership with BioMed X, an independent biomedical research institute. Based in Heidelberg, Germany, BioMed X will serve as the R&D engine to propel AION Lab's venture creation model.
"We are excited to extend our successful innovation model to Israel," said Christian Tidona, managing director of BioMed X.
"In our view, Israel is currently the best place to jointly leverage the power of artificial intelligence for drug discovery and development together with leading global players in pharmaceuticals, tech, and venture capital."
Real money
AI for drug discovery was one of the major talking points in a recent AI Business podcast episode, after British startup Exscientia went public in New York, raising $304m on its first day, plus $160m in private placements from Softbank's Vision Fund 2 and the Bill & Melinda Gates Foundation.
The company has created an AI platform that aids researchers in potential drug development, with at least three of its novel drug designs entering early-stage clinical trials.
Meanwhile, XtalPi, a similar company primarily based in China raised $400m in funding back in August.
Many other startups in the field had a bumper year in terms of fundraising, according to research from Emersion Insights, netting a staggering $2.1bn in total in H1.
Keep up with the ever-evolving AI landscape
Unlock exclusive AI content by subscribing to our newsletter!!
You May Also Like
---